What the Shadow Cabinet Reshuffle means for the UK political environment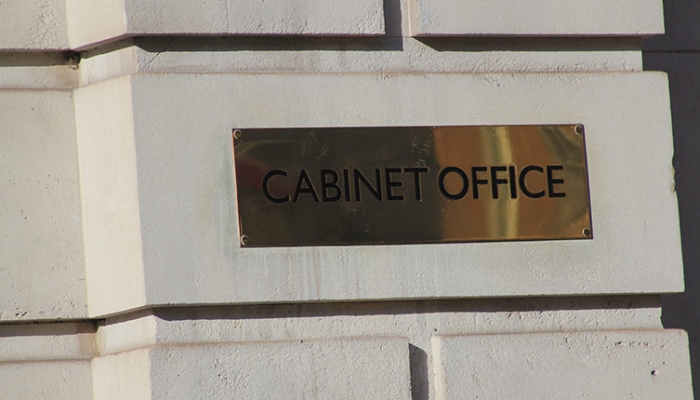 Lucy Grove and Charlie Campion from the Vuelio political team take a look at the Shadow Cabinet reshuffle. 
Labour leader Keir Starmer surprised us with a reshuffle this week, beginning with the resignation of Cat Smith, who had continued to serve as Shadow Secretary of State for Young People and Democracy under Starmer's leadership, following her appointed to the role by former Labour leader Jeremy Corbyn.
Nick Thomas-Symonds has been removed as the Shadow Home Secretary having served in the role since Starmer's victory in the Labour Leadership Election last year, but having come under some criticism for his performance in the role, has been moved to serve as Shadow International Trade Secretary. He has been replaced in Shadow Home Secretary by Yvette Cooper, who has returned to the role having previously served in the same position under the leadership of Ed Miliband. The former Chair of Home Affairs Select Committee has received some acclaim for her scrutiny of Government during her stint in the role including an exchange with current Home Secretary Priti Patel on the lack of up-to-date figures related to COVID-19 and border issues in July 2020. The MP for the marginal seat of Normanton, Pontefract and Castleford will arguably add some experience to Keir Starmer's senior leadership team, where few have had the opportunity to serve in government.
Lisa Nandy will see her portfolio switch from meetings with foreign dignitaries to a role more focused on local communities and government. The co-Founder of the Centre for Towns and active campaigner for towns and communities will be a popular choice with social media users who turned her passion for towns into an internet sensation during the 2020 Labour Leadership Election. The MP for Wigan has long taken an interest in local government repeating her calls for a 'functioning bus network' and will shadow Michael Gove as the government rolls out its Levelling Up agenda.
Ed Miliband retained a quarter of his former post, moving from the Shadow Secretary of State for Business, Energy and Industrial Strategy to the newly-created position of Shadow Secretary of State of Climate Change and Net Zero. Although not having a direct opposite in Government makes it unclear who Miliband will be shadowing, the creation of this role indicates a commitment from the party to one of the most central issues plaguing Government, particularly after a last-minute compromise at the COP26 summit. The appointment also acknowledges Miliband's passion for the topic, demonstrated in his challenge to Boris Johnson over COP26 ambitions.
There was movement in store for Wes Streeting and Jonathan Reynolds, who took on the roles of Shadow Secretary for Health and Social Care and Shadow Secretary for Business and Industrial Strategy respectively. Streeting, the Member of Parliament for Ilford North, has been an MP since 2015 having taken the London seat from the Conservatives in an upset win, he then went on to serve as Shadow Secretary for Child Poverty. Meanwhile, Reynolds is moved to the Business and Industrial Strategy role having previously served as the Shadow Work and Pensions Secretary.
The reshuffle also saw Cardiff Central MP Jo Stevens move from her previous role shadowing Nadine Dorries, the recently appointed Secretary of State for Digital, Culture, Media and Sport, to return to the Welsh portfolio. She replaces Nia Griffith, MP for Llanelli, who has now taken a step back from frontbench politics.
Former Shadow Secretary for Justice David Lammy has been promoted to the Foreign Affairs brief opposite Liz Truss. Albeit a slightly surprising appointment, former barrister Lammy is a powerful speaker and will be well placed to hold the Government to account on a challenging foreign policy landscape. Following his appointment, he said he looks 'forward to setting out Labour's vision for a values-led foreign policy'. Working alongside him will be Shadow Cabinet Minister Preet Gill, who has been in post since September 2020.
Some quarters were perhaps left surprised as Dr Rosena Allin-Khan wasn't moved to a more senior role in the Shadow Cabinet, especially with Jonathan Ashworth vacating the Health portfolio. The MP for Tooting in South London has been touted as a rising star in the Labour Party and while she saw no promotion in this reshuffle she will continue to attend the Shadow Cabinet in her role as Shadow Minister for Mental Health.
Peter Kyle, the MP for Hove, joins the Shadow Cabinet as Shadow Secretary of State for Northern Ireland. He was previously Schools Minister and replaces Louise Haigh. Another member of the 2015 intake, like Wes Streeting, he upset the Conservatives turning a 4% Conservative majority into a 3% Labour Majority before winning a 30%+ majority in the 2017 and 2019 General Elections.
There were rumours that Wes Streeting was on the cards to take over Shadow Secretary of State for Education from Kate Green after his appointment as Shadow Schools Minister in 2020 and his long history of being an active voice in education. Phillipson, the former Shadow Chief Secretary to the Treasury, is the first MP representing a northeast constituency to be Shadow Education Secretary since Pat Glass, who held the role for two days in 2016 and has spoken about the poor outcomes for young people in her area. Conclusions could be drawn here about the parallels between this and the Government's ambitions for levelling-up education.
Jim McMahon has become the Shadow Secretary of State for Environment, Food and Rural Affairs, moving from the Transport portfolio. He has been the MP for Oldham West and Royton since 2015 having previously served as the Leader of the Council.
The reshuffle also sees Emily Thornberry stay in the Shadow Cabinet, but she returns to her role of Shadow Attorney General, despite rumours of her ending up in home affairs. She brings expertise from her substantial work in the legal profession before entering Parliament as a barrister to the role.
Steve Reed moves from Shadow Secretary for Communities and Local Government to justice. His first shadow ministerial role was in home affairs from 2013-2015, providing some background to the role, as well as having been commended for his work establishing the Co-operative Councils Network, which sought to transform local public services prior to his election. Although he hasn't worked as a lawyer, like his predecessor, Reeds' background publishing includes spells with the Law Society. Following his appointment, he reminded Twitter of his work introducing Seni's Law to secure justice for mental patients.
Lucy Powell moves from Shadow Secretary of State for Housing to her new role shadowing Culture Secretary Nadine Dorries. She takes on this role following a brief period as Labour's front-bench housing spokesperson, which some argued lacked a strong campaign against the Government's actions over the leasehold scandal. Powell has relevant experience for the appointment, introducing the Online Forum's Bill way back in 2018, arguing unregulated 'echo chambers' on social media are allowing the online spread of abuse, including racist conspiracy theories, revenge porn and illegal trading. Despite achieving cross-party support, the Bill failed to complete its passage through Parliament.
Jonathan Ashworth has held previous shadow cabinet positions for the Department of Health and Social Care, for which he served longer than any other Labour politician, as well as the cabinet office. He will be shadowing incumbent Work and Pensions Secretary Thérèse Coffey, who welcomed Ashworth to his new job, stating that the two have a 'shared mission to improve the quality of life for millions of people in this country'.
Also noteworthy, Angela Rayner kept her former roles in the November 2021, but nonetheless hit the headlines as the reshuffle coincided with her long-planned speech on Labour's plans to clean up politics at the Institute for Government. Papers reported that the deputy leader appeared blind-sided, while sources close to the Labour leader said Ms Rayner was told a reshuffle would be taking place.
Louise Haigh was moved from being Northern Ireland's Shadow Secretary of State a week after being criticised by some for suggesting the UK Government should remain neutral in the event of a border poll. Upon her appointment she said she was looking forward to 'getting stuck into the Tories on behalf of communities who have been sold out by their transport betrayal'.
Vuelio's weekly Friday morning political newsletter Point of Order shares insight and opinion to help public affairs, policy and comms professionals stay ahead of political change and connect with those who campaign on the issues they care about. To find out more or contribute, get in touch with Vuelio Politics.
https://www.vuelio.com/uk/wp-content/uploads/2021/12/Cabinet-Office.jpg
430
760
Lucy Grove and Charlie Campion
https://www.vuelio.com/uk/wp-content/uploads/2023/09/vuelio-logo-200px.png
Lucy Grove and Charlie Campion
2021-12-01 11:10:57
2021-12-01 11:47:45
What the Shadow Cabinet Reshuffle means for the UK political environment