Working with bloggers: 6 tips from the top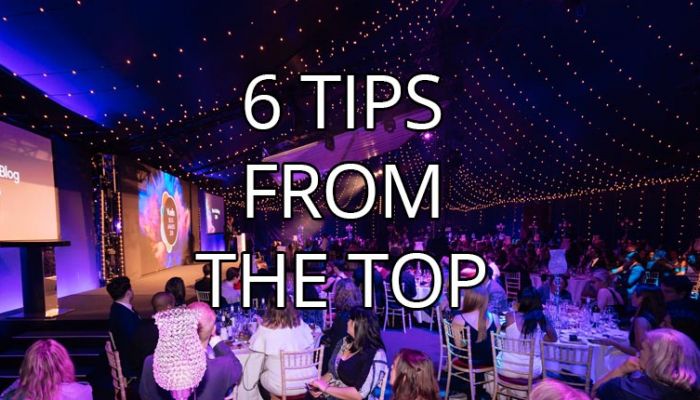 The Vuelio Blog Awards annually recognise the best bloggers in the UK, but how do these champions work with PRs and brands?
This year's winners have all appeared in one of our renowned Top 10 Blog Rankings and many have taking part in interviews. We know how they like to work with PRs and brands because they've shared best practice advice for collaborations.
Here's top advice from six 2018 winners, including the Best UK Blog and Women's Fashion Blog, Inthefrow [pictured]; Best Travel Blog, Hand Luggage Only; Best Interior Design Blog, Mad About The House; Best Mummy Blog, Slummy Single Mummy; Best Daddy Blog, The DADventurer; and Best Pet Blog, Steph and the Spaniels.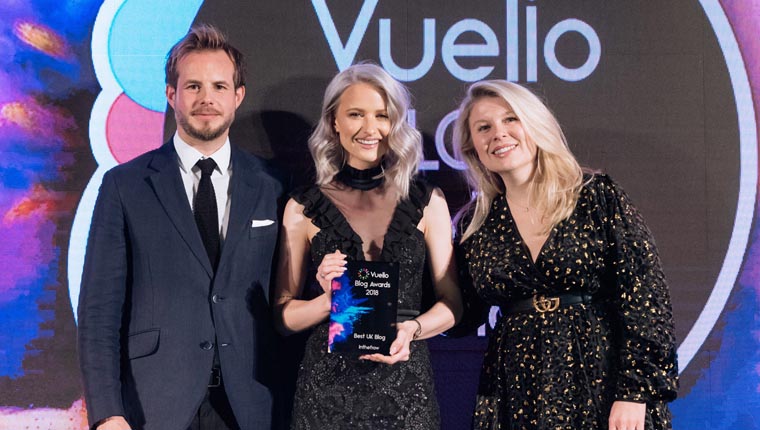 Victoria Magrath, Inthefrow
I like to be straightforward wherever possible. It's great to get a friendly introductory email where you can discover a new agency, brand or designer but there's nothing that stands out more to me, than someone who is professional and forthcoming with how they can see us working together and what the both of us can gain from partnering. That way, as a team, we can instantly work out if our brands are well suited and if working together successfully is a possibility for all parties. Efficiency is a big priority for me, and most important with everyone's schedules being so hectic.
Lloyd and Yaya, Hand Luggage Only
I guess that we are pretty openminded and always flexible in how we work with people. No two destinations or brands are exactly the same, no two people are and so it would be unrealistic to expect two projects to be. We always see collaborations as a two-way conversation (not just one party telling the other what to do or not do), which always helps when working with brands.
Kate Watson-Smyth, Mad About The House
I like them to get my name right – the emails addressed to 'Mad' tend not to get opened! There are so many blogs now that I really appreciate when a PR has taken the time to read the blog and work out if I really am the right person for their idea. These days I think it's much more about focused collaboration and I tend not to work on huge campaigns that everyone else is doing if at all possible.
Jo Middleton, Slummy Single Mummy
I'm pretty open to any kind of approach as long as it's well researched, friendly and honest. I'm not saying I end up working with everyone who gets in touch, but I try to read most things. I like it best when I'm given plenty of rein creatively, but with clear goals too – I want the brand to be able to measure whether or not they've got what they want from working with me, so they come back!
Dave Hornby, The DADventurer
My blog is a business and that this is my job. Blogging as a career is still pretty new and some brands/PRs haven't fully grasped that this means it should be viewed as business-to-business. On the whole, the majority of brands I work with get this and value what a blogger brings to the table – some are still learning though. They wouldn't be happy having to continually chase late payments, having briefs changed with no warning or being asked to work for free – neither should bloggers.
Stephanie Walton, Steph and the Spaniels
In many ways, we really love campaigns with substance and that can really get us creating fun and interesting content. We love being able to collaborate with pet brands, as well as lifestyle brands that we can bring a dog aspect into, as it shows how important pets really are to everyone.
Want to work with bloggers? Need to improve your influencer outreach? Find out how Vuelio can help. 
https://www.vuelio.com/uk/wp-content/uploads/2018/12/6-tips-from-the-top.jpg
430
760
Jake O'Neill
https://www.vuelio.com/uk/wp-content/uploads/2019/09/vuelio-logo.png
Jake O'Neill
2018-12-10 12:22:57
2018-12-10 12:22:57
Working with bloggers: 6 tips from the top