Worried About Fake News? Trust the British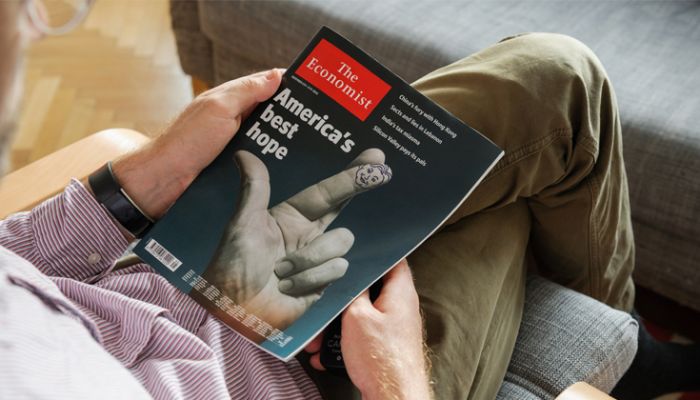 Americans concerned about fake news are turning to the British media for their version of the truth according to recent research by The Reynolds Journalism Project.
Four of the most trusted news organisations are British, with he Economist, Reuters, BBC and the Guardian featuring in the ten most trusted news sources.
The Trusting News Report 2017 asked 9,000 respondents to name three news sources they trusted and three news sources they didn't trust.
The Economist came out on top with 100 percent trusting their news.
Reuters and the BBC also did very well in the report with the majority of respondents stating they were trusted news sources.
The Guardian was the seventh most trusted news source, coming just behind National Public Radio and the Public Broadcasting Service.
Both the Guardian and the Economist have invested heavily in the American markets with the Guardian recently winning a Pulitzer Prize for its coverage of the Edward Snowden leaks, and the Economist able to boast of a circulation of 850,000 copies a week in North America.
Media combatants on all sides of the President Trump verses the media wars all fared pretty badly with CNN and Fox News coming out as largely untrusted.
In terms of new media publishing, the liberal-leaning Huffington Post did poorly with most respondents distrusting its news. However, Buzzfeed did even worse, falling behind the right-wing Breitbart and conspiracy-theory-fuelled Infowars news service.
Interestingly, the Daily Mail Online, the world's most popular news website, with a huge US-based operation, wasn't mentioned in the report.
With so much mud being thrown by politicians, journalists and social media 'keyboard warriors' the report hopes to shine some light on how the public actually perceive outlets in this era of fake news.
It also reminds us that certain sections of the British media really are something to be proud of and perhaps should be cherished more.
https://www.vuelio.com/uk/wp-content/uploads/2017/08/The-Economist.jpg
420
760
Jake O'Neill
https://www.vuelio.com/uk/wp-content/uploads/2015/10/vuelio-logo-transparent.png
Jake O'Neill
2017-08-10 09:46:13
2017-08-10 09:46:13
Worried About Fake News? Trust the British