10 Steps to Social Success: Your questions answered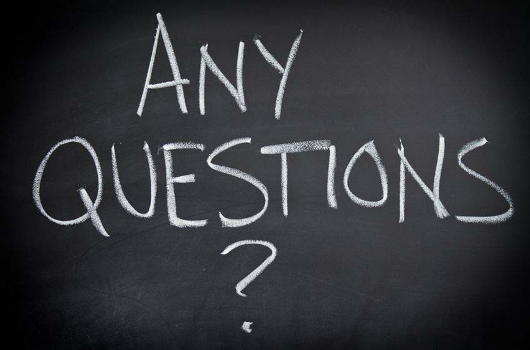 Cision's webinar '10 Steps to Social Success' that was held last week was indeed a social success with questions, comments and conversations spilling over from the webinar into Twitter and other social platforms. While we answered most questions real-time, here are the responses to some of the other questions our visitors asked:
How does a tweet become successful and retweeted?
We answered this question in a post – How many tweets make a trend? Check it out!
Is Facebook booster advertising a good advertising method since the audience can hide the sponsored links?
Facebook has over a billion users and an advertising model which allows you to go mass or target particular groups, to suit your audience on the basis of demographics and topics of interest. The ad boost feature further allows marketers to improve ad engagement by optimimising visibility by driving a surge in likes and activate sharing via social widgets in ads. The platform also allows advertisers to set up a budget and work within it so they can control how much they are spending on the channel. However, Facebook has received flak from users for the number of ads that flood newsfeeds and the web savvy users have found a way to block sponsored posts. However, the cost effectiveness of the medium and the sheer reach still makes it an effective medium to connect with a massive chunk of the population that is active on social media and drive brand awareness.
How about the usefulness of Twitter in boosting the media profile/brand awareness of an organisation?
Nearly 80% of brands use Twitter to boost awareness rather than drive sales, according to research carried out by the Social Media Marketing University and published by Mashable earlier this year.  While the results are testimony to Twitter's growing user base, how marketers use the platform makes all the difference in the success rate achieved. Simply sending out several tweets a day will not guarantee visibility – marketers need to target the right audience and engage influencers to get their message seen and shared. Follow Cision's 10 Steps to Social Success to learn how to optimise brand awareness on Twitter and other social networks.
For a global company with presence in US and Europe, would tweeting in different time zones add value? What is the best way to manage this process if a client that wants to reach a US and European audience with the same message?
Each social media platform has different peak hours, and each user group may use social media at different times. Test posts at different times of the day to see which ones get the most visibility to figure out when your audience is most active. Tools such as Cision Social Media, Followerwonk, Who Talking, Facebook Insights and good ol' Google Analytics can help you determine who your followers are, which platforms they are most active on and when they are likely to interact with your content online, and publish your posts accordingly. This is especially pertinent if you are targeting particular geographic locations – be they local or international. Experiment with scheduled tweets and posts to get your message out when your target audience is most likely to see and share
Will social channels become purely paid platforms?
Most social media works for huge brands but what can smaller businesses do to get more of a following?
The above two questions, submitted separately, are related which is why it would be best answered together. With the rise of social networks and the overcrowding that exists in the digital space, it is becoming increasingly clear that brands will have to do more than just being present on social media. We're therefore likely to see marketers more pressured to pay for sponsored posts for more visibility. This will make it harder for small businesses to position compete for eyeballs. A strong content strategy underpinned by attention grabbing visuals and effective placement will be key for small businesses looking to break through the clutter.
Which companies do you think have the best social media presence?
There are lots of companies representing different sectors that have fantastic online presence, be it American Express or Mars. However, when it comes to using social media effectively, not just in connecting with audiences but in making the best use of real time connectivity to communicate the essence of a brand, Lego is by far the best company website there is. Lego connects with kids as it does with adults with content that is both interactive and shareable. It takes advantage of every social channel it is present on with content that is tailored to suit the needs of the people present on the platform in question. Whether it is a competition, movie or third-party association, Lego's communications strategy on social media is bang on, and a lesson for all other companies in this space.
 If you would like to add to the answers or have questions of your own, feel free to let us know in the comment box below: 
Photo Courtesy of www.dexmedia.com
https://www.vuelio.com/uk/wp-content/uploads/2014/06/Any-questions.png
350
530
Priyanka Dayal
https://www.vuelio.com/uk/wp-content/uploads/2023/09/vuelio-logo-200px.png
Priyanka Dayal
2014-06-17 13:55:12
2014-06-17 13:55:12
10 Steps to Social Success: Your questions answered