Ahead of the Queen's Speech: Financial services and possible legislation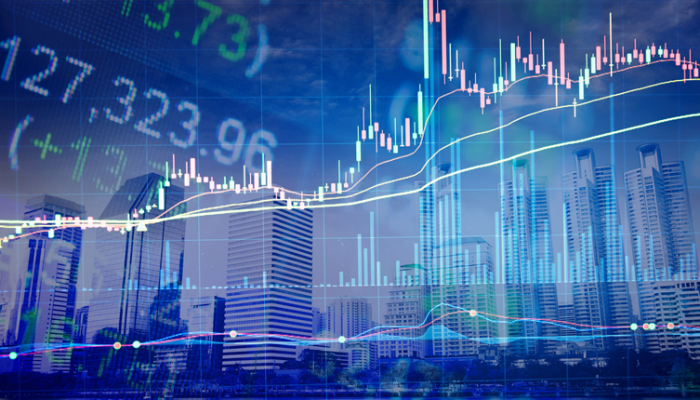 A Financial Services Bill – now the Financial Services Act 2021 – was introduced in the 2019–21 session and received Royal Assent on 29 April 2021. It contained a range of measures, including some related to Brexit following the end of the transition period and some aimed at making other improvements to the regulatory framework. At the time, Economic Secretary to the Treasury, John Glen mentioned the Bill was 'an important first step in taking control of our financial services legislation' but that a more 'fundamental review' of our financial services regulatory framework is needed.
Back in February 2022, the Financial Times reported that a Financial Services Bill is expected in the upcoming Queen's Speech, which would 'set out a regulatory framework for the City'. During an European Scrutiny Committee oral evidence session, Minister for Brexit Opportunities and Government Efficiency, Jacob Rees-Mogg also confirmed there would be a Financial Services Bill, to replace some retained EU law provisions.
The Government's Financial Services Bill is likely to include a new Future Regulatory Framework. The Treasury launched in October 2020 a consultation on the Future Regulatory Framework, to determine how financial services regulation needs to adapt to be 'fit for the future'. This was followed by a further consultation (which closed in February 2022) on its proposals, including giving regulators a greater focus on growth and competitiveness by introducing them as new secondary objectives for the regulators. In an article in The Times, member of the Treasury Committee and chair of the Fair Business Banking APPG Kevin Hollinrake, noted that 'asking regulators to focus on industry competitiveness risks sowing the seeds of another financial crisis.'
There are a number of financial services regulatory reforms that have been highlighted as areas for possible legislation either individually, or within a wider Financial Services Bill:
Insurance capital requirements. In February 2022, the Government announced reforms to the 'solvency II' rules that govern capital requirements for insurance companies. A consultation opened in April 2022.
Access to cash. In the 2020 Budget, the Government announced it would legislate 'to protect access to cash and ensure that the UK's cash infrastructure is sustainable in the long-term'. The Treasury published a consultation document on access to cash on 1 July 2021, setting out its proposals. It is most likely that any such legislation would be part of a wider Financial Services Bill.
Insolvency arrangements for insurers. The Government consulted on reforms to insolvency arrangements for insurers. The response said the Government would continue to consult with relevant bodies and would legislate for reforms 'when parliamentary time allows'.
Regulatory regime for wholesale markets. In 2021, the Government consulted on reforms to the regime. In its response, the Government proposed reforms that it said would create a 'simpler and less prescriptive' regime now that the UK has left the EU, while maintaining or improving regulatory outcomes.
Credit unions. In the March 2020 Budget, the Government said that it would bring forward legislation allowing credit unions to offer a wider range of products and services.
Regulation of stablecoins and cryptoassets. In April 2022, following a consultation in 2021, the Government stated that it intended to legislate to bring certain 'stablecoins' within the scope of regulation. A separate consultation on financial promotions for cryptoassets such as bitcoin concluded that regulations to reduce consumer risks would be introduced through secondary legislation.
Open finance and smart data. The FCA issued a 'call for input' on the wider possibilities of open finance in December 2019 and published a feedback statement in March 2021. The Government has also consulted in the area of 'smart data', publishing a response in September 2020. It said the Government would introduce primary legislation to mandate participation in smart data initiatives when time allows.
https://www.vuelio.com/uk/wp-content/uploads/2022/05/Financial-Services.png
430
760
Ingrid Marin
https://www.vuelio.com/uk/wp-content/uploads/2019/09/vuelio-logo.png
Ingrid Marin
2022-05-06 12:56:53
2022-05-06 12:56:53
Ahead of the Queen's Speech: Financial services and possible legislation