Are delivery companies seen as 'green' in the press?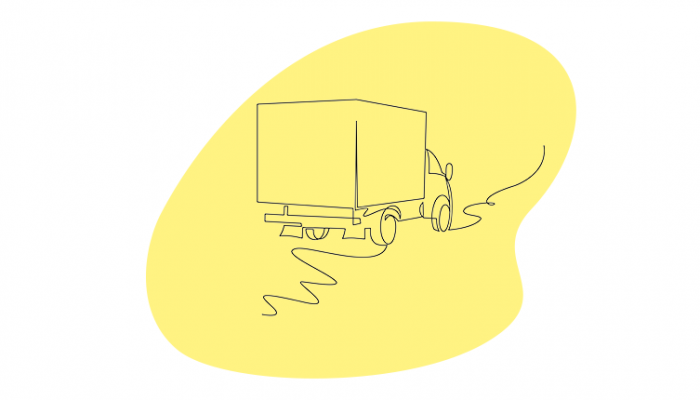 Alongside many other major industries, such as pharma and public transport, delivery and logistics companies are having to amend the structure of their operations in the face of the climate crisis.
British news outlets have recently started looking into the green strategies of established companies like Evri, while newer and more sustainable companies such as CitySprint are emerging in response to the call for action. 
Over the past few months, several new service developments have launched across the delivery and logistics sector that demonstrate clear, target-based initiatives in support of climate action.
National media sources have expressed continued interest in reporting on the sustainability efforts of well-known companies, while recently picking up stories from smaller start-ups too.
Key Takeaways
Deutsche Post DHL group have produced the highest volume of positive coverage throughout Q1, while coverage for Freightliner and Ocean Network Express (ONE).
P&O Ferries had the second-highest Share of Voice, but several negative stories made national news and ultimately diluted positive coverage.
Two leading delivery and logistics companies reaped the benefits of partnering with Sky Media.

Alike to the pharma industry, companies with additional environmental accreditations and awards are proving to have more of a positive relationship with the press than otherwise.
Which companies are getting the most climate-related coverage?

*Data samples were collected from 1 Jan – 14 Mar 2022. Coverage represents all national/regional online news and trade-related publications discussing climate action from delivery/logistics companies functioning in the UK (663 articles in total).
Throughout the first quarter of 2023, Deutsche Post DHL Group received the strongest share of voice overall in relation to sustainability coverage. This was due to several national headlines in relation to climate efforts, which often cited the 'record sum' that the business invested in digitisation and sustainability.
ESG targets were heavily praised in 46% of its coverage, with some headlines claiming they 'walk the talk' in green-focused growth. The group has also been significantly mentioned within the conversation about CO2 parcel labels, a net zero initiative in Germany that the UK is considering adopting.
Significant highs and lows for P&O Ferries
Whereas Deutsche Post DHL group coverage was over 80% positive, P&O Ferries have had much more significant highs and lows.
Between 10-14 January, the company's press release about saving '85,00 tons of carbon emissions' performed well across trade-specific publications.
In March, the company were left 'red-faced' when they discovered hybrid ships could not be plugged in at Dover or Calais ports. This was the most prominent and high-reaching story for P&O Ferries, leaving their reputation in a much more vulnerable state than its competitors.
Industry partnerships with Sky
Between 28 February and 8 March, Royal Mail and Unipart Logistics both reaped the benefits of climate-related work with Sky Media.
On 1 March, Sky announced the purchase of 11 new Mercedes-Benz eVito electric panel vans, as part of its net zero 2030 drive. As a repair and customer service partner for the company, Unipart Logistics' Head of Fleet Rob Hannam was quoted in 62% this coverage – which mostly spanned across auto and other trade publications. Even though Unipart were not the core focus of the coverage, this has been its highest quality brand coverage in relation to climate efforts this year.
On the other hand, Royal Mail recently gained coverage around its 'Footprints' campaign encouraging UK consumers to send parcels in greener ways. The advert was a product of winning £250,000 in broadcast coverage as part of Sky's Zero Footprint Fund. Sonia Sudhakar, MD of Marketing and Digital at Royal Mail, was cited in 38% of this coverage stating how they'll continue to 'campaign for the entire industry to empower customers and help tackle climate change'.
While Royal Mail have launched several green initiatives this year alone, coverage appears to fall short. Compared to other organisations in this sector, the service has published less sustainability-focused press releases to the public; which could be a contributing factor towards its smaller media presence than competitors.
Growth of ESG discussion in general news sources

References to ESG in news sources has grown rapidly since the pandemic, which in turn speaks to the growing interest in this term from the wider public, as shown in the Google search data — as web searches grow, so have media mentions and vice versa. We have seen this in the pharma industry, where the public demand for better sustainability comms has been widely discussed over the past three years.
Last week, WSJ reported that companies working to promote ESG in the workplace have proven to outperform their peers through improved innovation, higher sales growth and profitability, while those that are slow to adapt will face increasing regulatory and reputational risks.
Top Stories and Sentiment 
*Data samples were collected from 1 January – 14 Mar 2022. Coverage represents all national/regional online news and trade-related publications discussing climate action from delivery/logistics companies functioning in the UK. Sentiment figures represent all coverage generated in relation to the relevant brands.
While Deutsche Post DHL Group maintained the strongest share of voice, Freightliner and Ocean Network Express (ONE) achieved the strongest ratio of positive coverage overall. This was due to a partnership between the two companies that allows Freightliner to travel using biodegradable oil, purchased by ONE.
This headline was widely distributed across national news publications from 22 to 28 February, while 68% of trade publications cited ONE Director Simon Parsons as 'hopeful' to further expand green networks throughout the UK moving forward.
Over 90% of coverage was due to the release of research detailing opportunity in the UK to electrify 95% of rail freight operations by the 2040s. While volumes were low against competitors, CILT received the most prominent media mentions; mostly discussed across transport-specific publications, CILT was mentioned in 96% of headlines.
Despite being one of the biggest public delivery services in the UK, Evri has had the least positive coverage in relation to climate efforts. The company has been active in its sustainable initiatives, such as e-cargo bike deliveries, but overall media interest has been low. This is likely due to the onslaught of negative coverage that emerged at the same time in other areas of the business. During this analysis period, media attention was focused on concerns around labour rights; which massively overshadowed positive initiatives.
The company has shared several climate-related press releases, but were released during or after negative news emerged. When enduring a PR crisis, our research suggests that timing is key — the media are much less likely to pick up positive stories following a negative spike.
Sustainability is no longer an optional investment

Overall, it seems that the media consensus is that sustainability is no longer secondary to profitability across delivery and logistics. Rather, it is 'viewed as a driver of future growth' as cleaner transport options are being taken ever more seriously.
Nancy Hobhouse, Head of ESG at Evri, reported to the press that 'businesses who have a sustainable purpose, or a robust sustainability strategy, are outperforming competitors', while Richard Cook, Fleet Director at DHL added that "customers are increasingly environmentally conscious and will hold businesses to high standards of sustainability, making it a critical focus".
Media interest around net zero targets are not going away any time soon and journalists are particularly interested in reliable claims. Deutsche Post DHL Group, which has outperformed competitors in the way of sustainability coverage, has recently joined the Science-Based Targets initiative (SBTi) which helps companies to make clear and actionable climate strategies.
Across Vuelio Insights' wider crisis research, we have found that companies who have additional accreditations, awards and initiatives (i.e., SBTi) are more likely to maintain positive media interest than those who have not, all the while reducing the risk of greenwashing allegations.
In recent years, sustainability has become a necessary investment that could greatly impact shareholder prices if neglected. From e-scooters to hybrid ships, efforts across the sector are clear and are more abundant than ever.
Want to know more about this data or how media insights can support your PR and communications? Find out more.
https://www.vuelio.com/uk/wp-content/uploads/2023/03/delivery-and-logistics-esg.png
430
760
Hollie Parry
https://www.vuelio.com/uk/wp-content/uploads/2023/09/vuelio-logo-200px.png
Hollie Parry
2023-03-21 10:41:12
2023-03-22 13:01:39
Are delivery companies seen as 'green' in the press?