Blogger Outreach: Champagne & Lemonade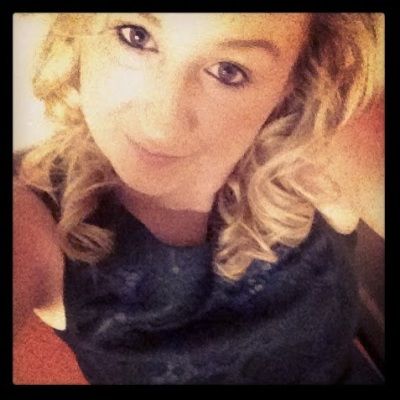 An interview with Alex Redfearn, a fashion marketing student who blogs on fashion, beauty and interiors on her site Champagne & Lemonade. Alex spoke to us about how she measures success on her blog, the importance of networking with other bloggers and 5 outreach tips every PR should keep in mind. 
Why should people read your blog? What makes it different? People should read my blog if they like fashion, beauty, homewear, events .. a bit of everything actually. I am honest and don't take my self too seriously.
How do you measure the success of your website? I feel like my blog is a success when some one comments on my posts or compliments me. I don't measure views or followers as I don't think its really about that.
What's your favourite blog and why?  I have so many favourites but at the moment I am enjoying reading : http://autumnleaves-x.blogspot.co.uk
What advice would you give to someone who wants to start a blog? Don't worry about views and followers. Just blog whatever you want and enjoy it. I also would say join in Twitter chats as its great to chat to others who like the same things as you!
How do you work with marketers and PRs? I prefer them to contact me as I don't like to feel 'cheeky' by asking.
I think its great to have a friendly relationship and don't be too corporate – we are all human after all.
Can you list five best practices for blogger outreach? 
1. Be friendly and approachable
2. Follow lots of brands on Instagram and Twitter as they quiet often ask for bloggers to be involved in projects
3. Always reply to emails even if you aren't interested
4. Make sure you follow up and say how you would like to work with them in the future
5. See who other bloggers are working with and try involve yourself.
What has been your blogging highlight? Oooh a few different things – I think mainly attending a Hull Blogger meet up. I didn't know any one but still made my self attend. I met some amazing people who are now my best friends. I am currently organising the next Hull Blogger meet up.
What will be big in your blogosphere in the coming months?
Christmas !So lots of Christmas themed posts.  Also I'm moving house so home wear themed posts.
https://www.vuelio.com/uk/wp-content/uploads/2014/11/Alex-Redfearn.jpg
400
400
Priyanka Dayal and Julie Hermans
https://www.vuelio.com/uk/wp-content/uploads/2019/09/vuelio-logo.png
Priyanka Dayal and Julie Hermans
2014-11-24 11:24:19
2014-11-24 11:24:19
Blogger Outreach: Champagne & Lemonade