Blogger Spotlight: Carly Rowena, CarlyRowena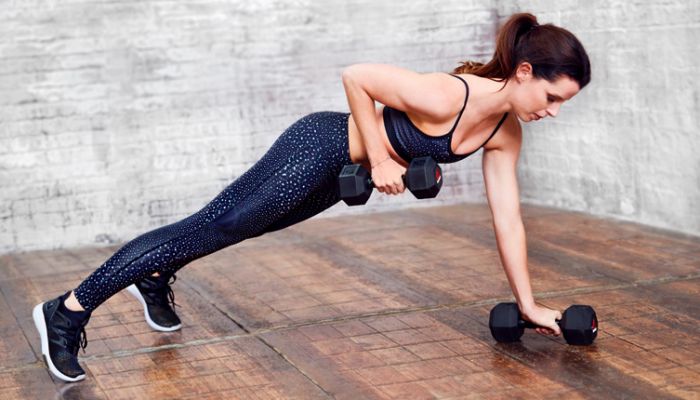 Carly Rowena is the Top 10 Fitness and Exercise blogger behind her eponymous blog. Covering the simple steps you can take to transform your body and maintain a healthy lifestyle, Carly Rowena uses her expertise as a personal trainer to advise her readers about all things health and fitness. We spoke to Carly about her love of Crossfit, the importance of honesty and working with PRs.
How would you describe your blog?
My blog is a little hub of fitness and lifestyle motivation, it's a place for all shapes, sizes and abilities. I hope to inspire people to move more, enjoy food and feel incredible each day!
Why did you start your blog?
I started my blog after realising that I wanted to go into detail about certain topics that I didn't feel suited my YouTube channel. I find writing very therapeutic and loved the idea of being able to bring up different subjects, topics and chat to a different audience.
What makes your blog different from other fitness blogs?
It's so hard to stand out nowadays as there are so many incredible blogs out there, however I feel my 'girl next door' vibe and honesty when it comes to anything from exercise, love life or body parts has always gone down well. There is no topic that I'm scared of talking about and it's my aim to help as many people as possible.
What's the next big fitness trend going to be?
I have to admit that I tend to ignore the trends, there is no 'one way' for all of us; we're all individual and as time goes on I think everyone will start to realise that. I would say cutting dairy seems to be the big one this year and it's one I certainly agree with for ethical reasons but other than that, I feel it's just nice to see the world relaxing a little – the whole clean eating vibe went a little too far!
What piece of equipment or tech is your go-to workout companion?
I am all about being functional and although my main passion is CrossFit, I have to say my body is my best workout pal, you can literally create anything without the need for anything but yourself, some space and something to strap your lady humps down!
What was your favourite blog post to create and why?
I love creating a post that talks about something most people are scared to discuss. My most recent 'Orgasm' post was one of my favourites, I loved the reaction!
How do you see your blog developing in the future?
I'd like my photography to improve, it's so hard to take epic blog images without the help of a photographer and I'm not a big fan of selfies. I love writing but finding the imagery is certainly the hard part for me!
What makes your blog successful?
Such a hard question, I'd like to think it's the honesty!
How do you like to work with PRs?
I love working with PRs! In general I prefer to chat on the phone than over email, I hate wastage so I always prefer a brand emails me with any products they think I might like and then I get to say yes or no, and then let my followers know my thoughts!
What one thing should PRs know about you?
I'm very low maintenance and sweaty, I will never be a full face of contour type of girl, however, I will always squeal when a product arrives in the post. I hate packaging and will never lie to my followers, expect me to test out a product for at least a month before ever sharing, I'm very loyal to my followers and their pennies!
What are your favourite blogs to read?
Oh there are so many and all of different topics: I adore Steffy White, InTheFrow and Lottie Murphy.
What's your favourite workout class or routine?
I adore Crossfit, I have never felt stronger, more functional or more proud of myself than I do right now, I feel unstoppable and it's the best feeling!
Carly Rowena features on the Vuelio Media Database along with thousands of other bloggers, influencers and journalists.
https://www.vuelio.com/uk/wp-content/uploads/2017/08/Carly-Rowena.jpg
430
760
Merryn Williams
https://www.vuelio.com/uk/wp-content/uploads/2015/10/vuelio-logo-transparent.png
Merryn Williams
2017-08-29 10:46:19
2017-09-06 10:51:06
Blogger Spotlight: Carly Rowena, CarlyRowena