Blogger Spotlight: Helen Gilbert, Relax Ya Self to Health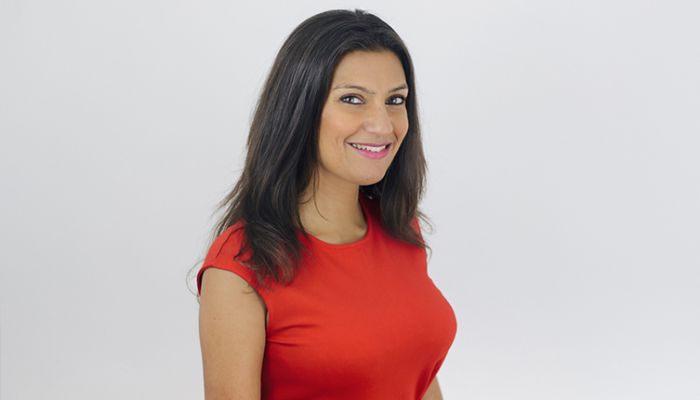 Written by freelance health journalist, Helen Gilbert, Relax Ya Self To Health was launched in May and recently appeared in the Top 10 UK Mental Health Blogs. It was inspired after Helen's health took an unexpected turn for the worse, which left doctors baffled. The blog is charting Helen's journey to get to the bottom of her health issues as well as her quest to relax and calm her mind and body. We spoke to Helen about inspiring health stories from celebrities, her advice for new bloggers and the hidden side of influence.
Why did you decide to start blogging? 
To try and find an answer to my baffling health problems. I have always been fit and healthy but in December 2015 my health took an unexpected turn for the worse when I ended up in A&E with suspected anaphylaxsis. I'd never suffered with allergies before and assumed the episode was a one off. But then the reactions started happening every day. Each one would affect my airway. Either my tongue would swell enormously or my throat would close up. Doctors didn't know why. To top it all off, I developed severe foot drop. It was a frightening time and both mentally and physically tough.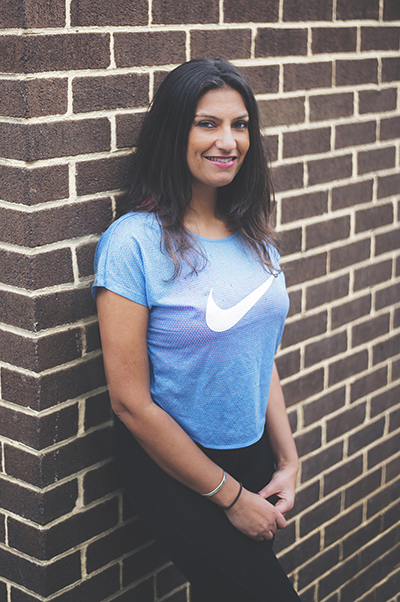 How did you find your niche?
This summer I decided to launch my blog, with the goal of helping myself and others who are also experiencing difficult times. I wrote a first-person article for the Daily Mail on histamine intolerance, something I discovered I had through lots of research, and my blog was mentioned in the piece. So many people contacted me afterwards and thanked me for writing the article and 'giving them hope'.
As I wanted to make the blog fun, I set myself a challenge of learning how to relax. I've been a freelance health journalist for 18 years; I'm always rushing around and find it hard to switch off and unwind. Alongside, 'How to' articles, expert tips, reviews of wellbeing destinations, the blog also features interviews with well-known celebrities who share their inspiring health stories and talk about how they've overcome adversity. The aim is for the blog to be informative and helpful as well as entertaining.
What advice would you give someone who wants to start a blog?
Just do it. Write out your goals, and get your ideas down. It's easy to procrastinate and feel overwhelmed but once you start putting pen to paper, it'll flow. I came up with the name for my blog last Christmas while sitting around the dinner table. I'm a huge fan of Barbados and my friends out there always used to say to me 'Relax Ya Self'. It made perfect sense.
Your blog features celebrity interviews, who has been your favourite interviewee and why?
You cannot ask me that! I couldn't possibly single one out. Each one has been kind enough to share their story with me and for that I'm very grateful. Their stories are so interesting and will hopefully help and inspire other people going through difficult times. So far, I've featured Jonny Wilkinson, Katie Piper, Gail Porter and James Duigan. I'm always on the lookout for celebrities with strong health stories.
What would be your dream company to work with?
That's a tough one but Virgin Atlantic would be up there. I'm in awe of Richard Branson and everything he's achieved.
What kinds of campaigns and projects do you prefer to work on?
I'm looking to work on health and travel projects, and campaigns that really make a difference. Stress and anxiety affects so many of us; it's an old cliché but your health really is your wealth. I'd always looked after mine with healthy eating and exercise but I'd been super stressed for a long time when everything fell apart in 2015, plus I never relaxed or stopped. I rarely gave my body a chance to repair or heal and never paid attention to the thoughts racing around my mind. I'm interested in featuring holistic health, digital detox, stress busting and mental health campaigns, wellbeing destinations and wellness breaks (both in the UK and abroad), first person reviews, celebrity interviews, and selected competitions.
Do you have a favourite place that you go to relax and regroup?
Yes, Barbados! It's the inspiration for my blog. It's the one place I can go and switch off entirely. My friends joke that I even move at the pace of a snail when I'm over there instead of my usual 100 miles per hour!
How do you think that PRs can improve their blogger outreach or influencer marketing? Have you noticed any major differences in this compared to how PRs reach out to freelance journalists?
As a freelance journalist I get between 300 and 500 emails a day but in terms of the blog I only hear from a handful of PRs a week so it's entirely different! Maybe it's because it's so new. I think there's definitely been a shift towards micro-influencers. If you identify a blogger who'd be a perfect fit for your brand, I wouldn't necessarily be deterred by a lower DA or because they do not have a certain number of followers. Look at the comments on their blog posts or social media to identify how people are engaging with them.
I ran a competition recently which attracted almost 150 comments on one post – readers were opening up their hearts about the stressful times they were experiencing. Also, not everything is visible. I had numerous private messages after posting about my histamine intolerance – one man even sent me pictures of his wife experiencing an allergic reaction. Another thing to consider is whether the blogger is respected in their field: are they reliable, professional, accurate, and authentic? Don't always be swayed by huge stats.
What will be big in your blogosphere in the coming months?
That's an interesting one but I think the brilliant media-wide focus around raising mental health awareness will continue apace. I've got a feeling we'll also see more journalists setting up blogs in light of the changing media landscape. Maybe they'll be called 'j-oggers'!
Aside from health, wellness and travel, what other topics take your interest?
I'm a huge tennis fan and worked at Wimbledon for almost 20 years in various roles. As a student, I worked as a court attendant, covering the grass courts when it rained before working for www.wimbledon.com as a journalist, covering matches and interviewing players. It's a fabulous event. I've missed playing regularly – exercise and heat seem to trigger reactions but I returned to the court on Saturday for the first time in ages. It was freezing cold and my tongue didn't swell. Yay!
Helen Gilbert and Relax Ya Self to Health are both listed on the Vuelio Influencer Database, which is the UK's leading influencer database available to the PR and communications industries.
https://www.vuelio.com/uk/wp-content/uploads/2017/12/Helen-gilbert.jpg
430
760
Merryn Williams
https://www.vuelio.com/uk/wp-content/uploads/2019/09/vuelio-logo.png
Merryn Williams
2017-12-12 14:08:39
2019-09-10 15:27:56
Blogger Spotlight: Helen Gilbert, Relax Ya Self to Health