Blogger Spotlight: Jo Morgan, Resourceaholic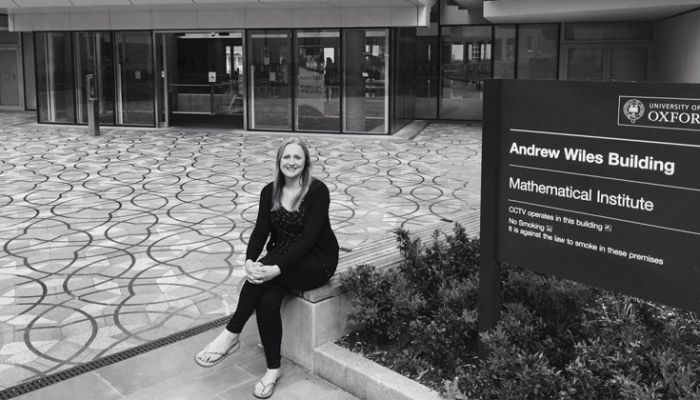 Jo Morgan is the Top 10 Education Blogger who writes Resourceaholic. After spending seven years in the city, Jo retrained as a maths teacher and now shares ideas and resources on her blog to make other maths teachers' lives easy. Here Jo told us about the recruitment crisis in education, the online maths teaching community and inspiring teachers.
How would you describe your blog?
My blog exists to make maths teachers' lives easier. I write about my experiences in the classroom, reflecting on what works well and what I could do better. I carefully collate resources, ideas and information to support teachers, both in the UK and further afield.
Why did you start your blog?
During term time, a teacher's workload is overwhelming and relentless – we rarely get time to reflect on our subject knowledge and think about whether we're using the best explanations and resources. When I went on maternity leave in 2014 I took the opportunity to gather my thoughts. I started a blog to keep track of all the ideas that I wanted to try when I returned to work. Then I joined the maths teaching community on Twitter, and it was a revelation. Suddenly I was overwhelmed with ideas, advice, resources – it was amazing! I blogged about everything that inspired me. Three years later, I'm still doing that.
What's the biggest issue facing education at the moment?
The challenges are plentiful! Speaking specifically about maths education, the recruitment and retention crisis is a huge concern. We simply can't find suitable people to teach maths lessons. Official government measures mask the extent of the problem – in reality, many schools are really struggling to recruit and retain specialist maths teachers. This puts huge pressure on teachers, who are already buckling under the weight of a heavy workload, continuous curriculum change, serious budget constraints and challenging student behaviour.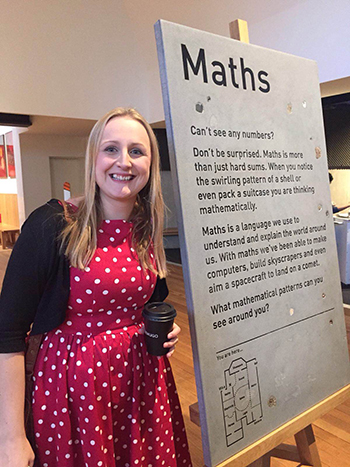 What's the best thing about the education sector in the UK?
The collaboration is wonderful. In the last few years, social media has become a highly effective mechanism for sharing ideas and debating the big issues. This shift has hugely benefitted our profession. Teachers are now better able to keep up to date with research, to critically evaluate curriculum and pedagogy, to access new resources and to share best practice. In the best interests of their students, teachers now collaborate like they never could before.
What was your favourite lesson at school?
I did Politics at A level and a newly qualified teacher started teaching my class at the start of Year 13. He quickly realised that our knowledge of politics was awful, and he immediately threw his lesson plans away and started from scratch, explaining the very fundamentals of the political spectrum with expertise and enthusiasm. Suddenly I was filled with confidence and intrigue. It was probably one of the first lessons he ever taught as a qualified teacher and he'll never know how much impact it had.
Who was your most inspiring teacher at school?
Every one of my teachers was inspiring in their own way. I had the same maths teacher for four years before he took a sabbatical – I remember him as highly knowledgeable, calm, well organised and utterly reliable. In terms of how I teach now, he was a huge inspiration to me.
What is your favourite post from your blog?
A few years ago, the Government launched the Maths Hub initiative and, perhaps understandably, it was met with a lot of scepticism from maths teachers. I went along to a hub launch event with low expectations and was pleasantly surprised when I came away buzzing with ideas. The post I wrote about this event Ideas from Shanghai set out mathematical ideas that my readers really enjoyed exploring. It generated a lot of discussion, and perhaps sparked some curiosity. It was the first post that got my blog noticed by teachers in the US.
How do you like to work with PRs?
My blog is just a hobby really… I don't promote products unless they are free and I think they will genuinely be of interest to maths teachers and will benefit their students.
What one thing should PRs know about you?
I'm on Twitter all the time!
What are your favourite blogs to read?
Tom Sherrington's teacherhead is one of my favourite blogs about education in general. It's fantastic. I think that subject-specific blogs are incredibly important in our profession – blogs written by history teachers about teaching history, blogs written by English teachers about teaching English and so on. These blogs make a huge difference to what happens in our schools. I love all maths teacher blogs, including Mel Muldowney's JustMaths blog, Kris Boulton's blog …to the real and Mark McCourt's The Emaths blog.
Jo Morgan features on the Vuelio Media Database along with thousands of other bloggers, influencers and journalists.
https://www.vuelio.com/uk/wp-content/uploads/2017/08/Jo-Morgan-resourceaholic.jpg
420
760
Jake O'Neill
https://www.vuelio.com/uk/wp-content/uploads/2023/09/vuelio-logo-200px.png
Jake O'Neill
2017-08-09 14:14:07
2017-08-09 16:43:09
Blogger Spotlight: Jo Morgan, Resourceaholic