Blogger Spotlight: Kate Watson-Smyth, Mad About The House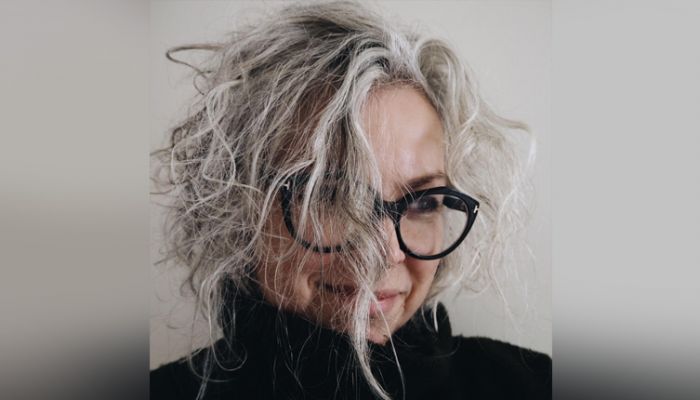 Kate Watson-Smyth writes Mad About The House, which was recently first in the Top 10 Interior Design Blogs. Winner of both Best Interior Design Blog and Best UK Blog at the Vuelio Blog Awards 2016, Kate helps to inject personality and life into your home with her expert advice. We spoke to Kate about finding inspiration in the loo, nosing about in other people's houses and working with brands.
How would you describe your blog?
It's an interiors blog dedicated to helping people find their style and learn not just about new things to buy but also how to decorate their homes. I want people to be brave with their interior design choices and feel confident in what they like and not paralysed by choice or the sums of money involved. But, also, to have fun with their interiors. It's like dressing yourself but on a bigger scale.
Why did you start your blog?
I have been a journalist for 25 years, over 15 of them writing about interiors. As newspapers have struggled with falling revenues and circulation, I had to find a new way to write. Interiors has always been my passion.
What's your favourite thing to blog about?
I love finding out about things and discovering new talents and objects. It's hard to pick a single thing as I am as happy nosing about in other people's houses as finding a new cushion cover or wallpaper.
How do you manage your photography?
I write a lot about beautiful things to buy and companies are now investing increasingly in great photography so there is a wealth of sources right there which you can credit and link to the store. Using images from Pinterest is tricky if you can't find the photographer so I try always to feature designers who I can contact.
What's your favourite interior?
That probably changes every day of the week, but I do love a Devol kitchen.
What or who are your biggest inspirations?
I love looking around hotels for examples of clever design – they often have to fit a lot into a small space so it can be really helpful to see how they have done it. Restaurant loos are another great place to look – often great and bold use of colour and wallpaper in there. Instagram of course as there can be such a great mix of professional and personal.
What makes your blog successful?
Surely that's not for me to say? There's a lot of content there now and I have tried to include a lot of useful information such as how to plan a kitchen, what you should know when you are buying a sofa as well as beautiful things to buy for your home. I try to keep it chatty and varied but also full of proper information.
How do you like to work with PRs?
I like them to get my name right – the emails addressed to Mad tend not to get opened! There are so many blogs now that I really appreciate when a PR has taken the time to read the blog and work out if I really am the right person for their idea. These days I think it's much more about focused collaboration and I tend not to work on huge campaigns that everyone is doing if at all possible.
What one thing should PRs know about you?
Don't ring me up. Email is better.
What other blogs do you read?
As a judge for the Vuelio awards this year I have been reading a lot of blogs. I do read around my sector – in particular French for Pineapple and the Rockett St George blog but I also love fashion and lifestyle blog the-edited.com and the fashion blog doesmybumlook40.blogspot.co.uk. Gold is a Neutral is a newcomer that's good too.
Kate Watson-Smyth is joined by thousands of bloggers, influencers, journalists, editors and media outlets in the Vuelio Influencer Database. Learn more.
https://www.vuelio.com/uk/wp-content/uploads/2017/09/Kate-Watson-Smyth-spotlight.jpg
430
760
Merryn Williams
https://www.vuelio.com/uk/wp-content/uploads/2019/09/vuelio-logo.png
Merryn Williams
2017-09-27 09:20:22
2017-09-27 13:44:01
Blogger Spotlight: Kate Watson-Smyth, Mad About The House