Twitter trials longer tweets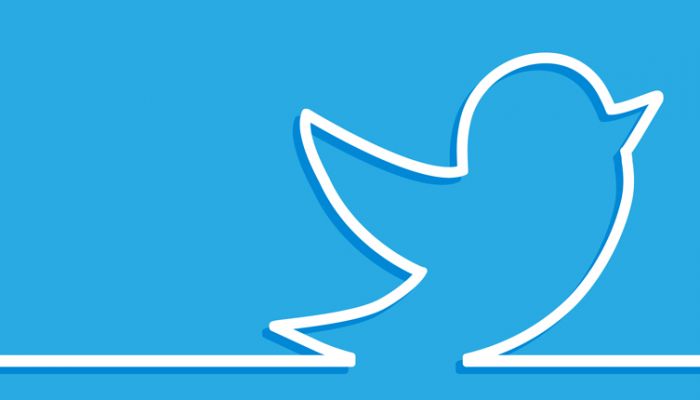 Twitter has announced a small group of users are now testing double-length tweets in order to overcome 'cramming'. The 280-character tweets are available in all languages except Japanese, Chinese and Korean.
Twitter, and then founder Jack Dorsey, showed off the new longer-form updates:
Can't fit your Tweet into 140 characters? ?

We're trying something new with a small group, and increasing the character limit to 280! Excited about the possibilities? Read our blog to find out how it all adds up. ?https://t.co/C6hjsB9nbL

— Twitter (@Twitter) September 26, 2017
This is a small change, but a big move for us. 140 was an arbitrary choice based on the 160 character SMS limit. Proud of how thoughtful the team has been in solving a real problem people have when trying to tweet. And at the same time maintaining our brevity, speed, and essence! https://t.co/TuHj51MsTu

— jack (@jack) September 26, 2017
But users were quick to point out how unnecessary many of the words in the extended tweets were:
— Brian Barone (@brianrbarone) September 26, 2017
In a blog post explaining the decision, Twitter said Japanese, Chinese and Korean users are able to convey almost twice the amount of information into a single tweet because their characters have more meaning.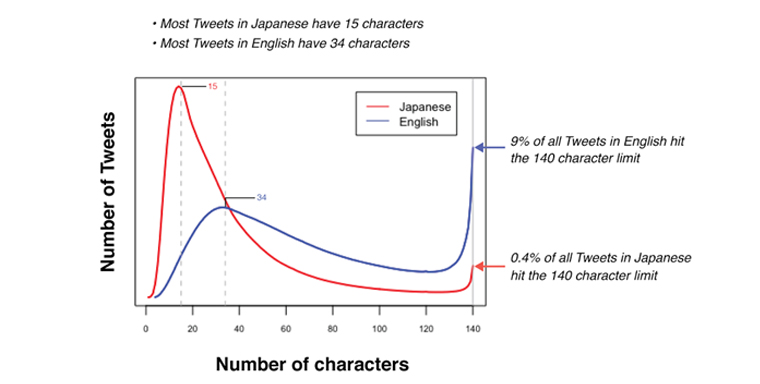 While a majority of English tweets only have 34 characters, there's a large number of users who hit the character limit – and are victims of 'cramming' – which suggests there's a market for this increased limit.
What does this mean for brands and PR professionals?
Knowing how to communicate on different networks has become an art form for social media managers, and being able to concisely deliver content on Twitter is part of the platform's USP and, some would argue, appeal. Being limited makes people smarter and work harder – deciding which words and hashtags to include has made many tweets masterpieces.
With an increased limit, the platform is liable to become bloated; feeds could literally double in length overnight and the line between Twitter and other platforms will become blurry. There's also a danger that as some people work to their limits, social media professionals could include unnecessary words just to fill the space.
On the plus side, there is a chance for more brand mentions and engagement with longer tweets, as conversations with customers can be more detailed. Thankfully, Vuelio' s Media Monitoring will pick up tweets no matter how long they get, so if this rolls out to all users, you know we've got you covered.
The test is currently focused on a tiny group of users, but Twitter is already hinting that it will be successful, writing: 'We understand since many of you have been Tweeting for years, there may be an emotional attachment to 140 characters – we felt it, too. But we tried this, saw the power of what it will do, and fell in love with this new, still brief, constraint.'
Maybe people will fall in love with longer tweets, but for now – and in typical Twitter style – users just see it as a joke:
Mom: Wow, our baby is carrying a knife, that seems unsafe.

Dad: What should we do?

Mom: Double the size of the knife.#280characters

— Bindas Ladki (@bindasladki) September 27, 2017
Twitter will soon increase its limit to #280characters, which is very exciting for us because we'll have even more space to talk about smoot

— innocent drinks (@innocent) September 27, 2017
140+140 =280. Now I know why twitter is introducing #280characters limit pic.twitter.com/kPmkZHIs8h

— Aakash (@PUNchayati) September 27, 2017
⠀
⠀
⠀
⠀

⠀
⠀
⠀
⠀ ⠀
⠀
⠀
⠀
⠀
⠀

⠀
⠀

⠀
⠀ ⠀
⠀
⠀
⠀
⠀
⠀
⠀
⠀
⠀
⠀
⠀ ⠀
⠀
⠀
⠀
⠀
⠀

⠀
⠀

⠀
⠀ ⠀
⠀
⠀
⠀
⠀
⠀⠀
⠀

⠀
haha wait until i get #280characters

— Comedy (@iHashtagger) September 27, 2017
https://www.vuelio.com/uk/wp-content/uploads/2017/09/Twitter-bird.jpg
430
760
Jake O'Neill
https://www.vuelio.com/uk/wp-content/uploads/2019/09/vuelio-logo.png
Jake O'Neill
2017-09-27 09:39:40
2017-09-27 09:39:40
Twitter trials longer tweets