Blogger Spotlight: Michael Adams, Michael 84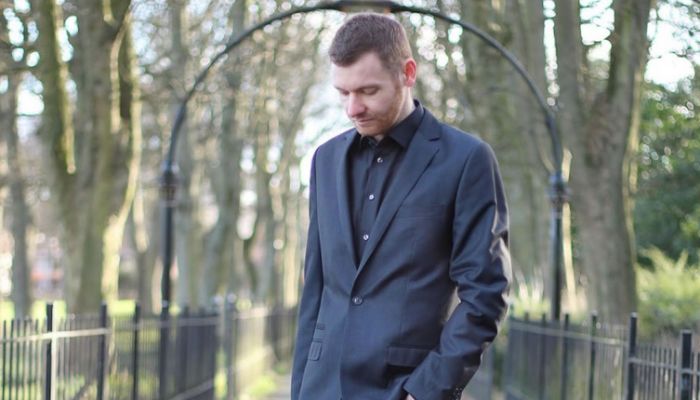 Michael Adams is the author behind Michael 84, which was recently ranked in the Top 10 UK Men's Lifestyle Blogs. Michael is a Newcastle-based t-shirt and fashion designer who writes about the latest style trends, music, films, tech and travel. Here, Michael told us about his favourite collaborations, bloggers moving to Instagram and the modern man.
How would you describe your blog?
Michael 84 is a men's fashion and lifestyle blog with a focus on menswear and style tips, and covers everything from the usual guy's life; from tech, travel and products reviews to entertainment including film, TV and music.
Why did you start you blog?
I love technology and the web, and have always had an interest in building and creating things online. It started off with simple websites, then I created forums, e-commerce stores and then I moved into blogging seven or eight years ago, writing about my interests.
What are the latest trends in men's lifestyle we should be aware of?
It's hard to say the latest trends in men's lifestyle, as that could cover a large number of things. Minimalist style, for things such as watches, is big now and has been growing for a couple of years, with more and more brands offering a simplistic style of watches.
How does the modern man compare to men of the past?
I think it depends on how far you go back for comparison; I think that guys are taking better care of themselves more than ever now. Working out or going to the gym has become part of daily life, rather than a temporary or part time activity.
What's going to be the next big trend in men's lifestyle?
I think there could be an increase in using smart technology, it's getting more popular with more brands offering various products from Amazon, Apple and Google, as well as smart home products.
What one thing could you not live without?
I think it has to be my iPhone. As we know, phones these days aren't just phones, they do so much, so it's the one thing I'd want to have.
How do you like to work with PRs?
I prefer it when they have a campaign or a clear idea in mind, and let me have some freedom to go with it. It's always important to be on the same page so we have an understanding of what's expected and going to happen, as sometimes but rarely there can be some miscommunication.
What's one of your favourite collaborations?
There has been a few, I was part of a TOPMAN campaign called 'Great Britain, Great Suits' which showcased my city (Newcastle) and one of their great suits, and working with LG for London Fashion Week was also a highlight.
What one thing should PRs know about you?
I am always open to work with great brands on different projects, so if they're looking for exposure or have a campaign which they think may fit, they should get in touch.
What other blogs do you read?
I actually don't really read too many blogs these days. A lot of other bloggers have been putting a lot more focus on Instagram, so they aren't updating their blogs as frequently as they used to.
Michael Adams features on the Vuelio Media Database along with thousands of other bloggers, influencers and journalists.
https://www.vuelio.com/uk/wp-content/uploads/2017/08/Michael-84.jpg
430
760
Holly Hodges
https://www.vuelio.com/uk/wp-content/uploads/2019/09/vuelio-logo.png
Holly Hodges
2017-08-30 13:59:43
2017-09-06 10:50:57
Blogger Spotlight: Michael Adams, Michael 84