Blogger Spotlight: Phil Edwards, Live for Films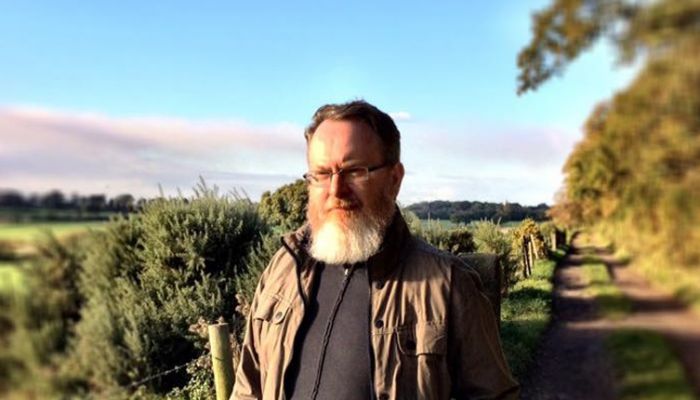 An interview with Phil Edwards, founder and editor-in-chief of Live for Films. Covering movie news, reviews and entertainment, the Top 10 UK Film Blog also covers TV shows, comics and pop culture. We spoke to Phil about the disappointment of Krull, Secret Cinema's The Empire Strikes Back and working with PR.
What makes your blog successful?
I try to cover a wide range of films, TV shows and the like, from the mainstream to indies. Posting as often as I can to ensure there is always something new and fresh for the reader to enjoy. Chatting to readers on the various social media channels also helps and makes it all the more personal.
How many films do you see in an average week?
Not as many as I should, but it averages out to about five a week.
What's your favourite film of all time?
John Carpenter's The Thing. It just does what it does so well and every time I watch it there is something new to spot. Such a great sense of atmosphere and paranoia.
Least favourite film of all time?
Krull! I only saw it when I was a lot older so probably would have enjoyed it more through childlike eyes. It is a shame as I do like a good fantasy movie.
Film that's yet to be released that you're most excited about seeing?
Guillermo del Toro's The Shape of Water is very high on my list as it sounds like it will be a beautiful adult fairy tale, but I think Avengers: Infinity War is up there as all the past Marvel Studios have been building to this point. Being a huge comic book fan means I am very excited for that.
What will win the Best Picture Oscar 2018?
That's a tough one as 2017 has seen some amazing films. Three Billboards Outside Ebbing, Missouri could well take it, but Get Out, Call Me By Your Name and The Shape of Water have a good chance. Steven Spielberg's The Post could be the late release winner as that deals with the press versus the government, which fits in with current events.
How do you like to work with PRs?
Email works best for me. Has everything all in one place and just makes it easier to get the information I need. Of course a great subject line for the initial email from the PR is always helpful to catch the eye.
Can you tell us about your favourite brand collaboration or screening experience?
Covering Secret Cinema presents The Empire Strikes Back was an incredible experience. Wez Merchant of Strike Media sorted it all out and I was lucky enough to take my daughter. We are both big Star Wars fans and it was like being in A New Hope as we wandered the desert of Tatooine with Luke Skywalker and asked Han Solo if he could get it off planet. My daughter even managed to smuggle the Death Star plans to Princess Leia!
What do you call yourself? Are you a blogger, influencer or content creator?
Film journalist and/or blogger.
What other blogs do you read?
Super Punch, GeekTyrant, Shut Up and Sit Down and many more.
Phil Edwards and Live for Films are both listed on the Vuelio Influencer Database, the leading blogger database available to the PR and communications industries.
https://www.vuelio.com/uk/wp-content/uploads/2018/01/Live-for-films-Phil-Edwards.jpg
430
760
Holly Hodges
https://www.vuelio.com/uk/wp-content/uploads/2023/09/vuelio-logo-200px.png
Holly Hodges
2018-01-03 10:15:11
2019-09-10 15:27:16
Blogger Spotlight: Phil Edwards, Live for Films