Blogger Spotlight: Sean Evans, Back to the Movies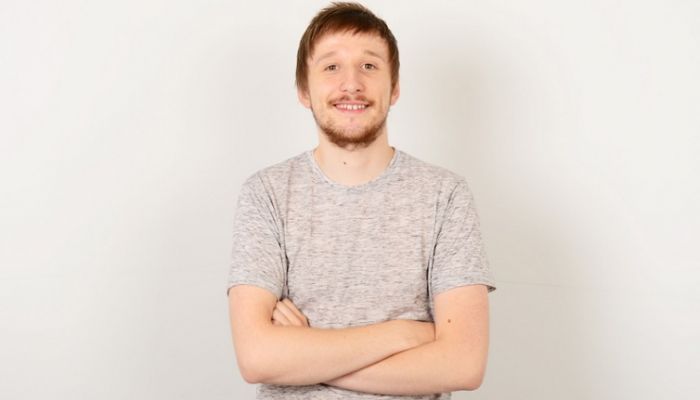 Providing a mix of film reviews, independent news and interviews, Back to the Movies was created by blogger and marketer Sean Evans to celebrate the best movies. The team aims to give movie fans honest and straight-talking reviews. Named as a tribute to one of Sean's favourite movies, BACK TO THE MOVIES features a variety of genres, including reviews of both independent and mainstream releases, exclusive interviews, and trailer debuts. In this spotlight Sean, who features in our top ten film ranking chats to us about how his blog has opened up unimaginable opportunities such as working with Universal Pictures, being invited to the BAFTA awards, being featured in recently released book The Million Dollar blog, and how being endorsed by Vuelio has enhanced his blogging career. 
Why should people read your blog? What makes it different? Back to the Movies is a site made for film fans by film fans. I'm personally allergic to the word 'critic' and Back to the Movies is worded and structured like friends would talk about their movies with one another at a bar rather than a professional 'critic' style review that you'd see in a newspaper or other film sites.
How do you measure the success of your website? I actually work in the industry by doing various pieces of marketing and advertising for films and have also started producing films. Without the blog, I wouldn't have been able to put myself out there and network with the right people who can help me into other projects. If it wasn't for the blog, I'd have never worked on my first movie in Los Angeles, so this is how I measure the success of the site. If work keeps coming in, then the blog is doing its job.
What advice would you give to someone who wants to start a blog? Always blog about something you're passionate about and that you love very dearly. You're going to be putting many hours into your blogs content, look, style and other details, so make sure you're dedicating all of that time towards something you actually enjoy doing or you'll get annoyed, frustrated and bored real fast.
How do you work with marketers and PRs? With me doing my own marketing I don't tend to work with marketing individuals, however I work with PR companies in a heavy capacity as well as film studios. 2016 was a defining year for me in terms of new clients such as Universal Pictures.
How do you use social media to promote and share content? What are the challenges? Social Media is always a challenge, one post can garner many likes and shares and another post is like screaming in an empty hall where there is no one around to hear you. You have to get your timing right and hope for the best. Thankfully Back to the Movies has a nice little gathering of fans and if things go quiet, a competition tends to reignite the fires without fail.
What can PRs do in working better with you? Sponsored posts are something I'm really interested in pursuing next year so if anyone is interested in advertising their brand, company, product or anything else film-related, please get in touch. I'm always eager to add engaging new content to the site and get my hands on the latest films, products and more to review.

What has been your blogging highlight? 2016 has been a strange year but it kicked off with a bang as I was invited to the BAFTA's by EE to cover the event, which was an amazing experience that I'll never forget.
I should really be thanking Vuelio though, as a result of being featured in the Top ten film ranking last year I was approached by a publisher.
Myself and the blog were published in a book (Available on Amazon) called The Million Dollar Blog. A book that celebrates financially successful independent blogs. That was a defining moment of the year and of my career so far.
In addition thanks to the popularity of the blog, I was approached by a US-based gaming company and came on-board as their chief marketing officer. Working as a team of three we released a Horror app this October called Night Terrors: The Beginning that was only a ten-minute teaser. This ten-minute teaser, however, broke records by reaching the Top ten in all major App Store markets even going as high as #3 in the US App Store, with multi-million dollar companies as competition.
Easily one of my proudest moments to date and without the blog I wouldn't have even been approached to work on their Marketing and Advertising.
What will be big in your blogosphere in the coming months? I haven't been the healthiest soul this year but if I'm fighting fit and healthy next year I'll be travelling to Seattle for a few months to work on a movie. The game will also be an on-going project and hopefully I will get to attend more cool screenings, carpet events and more in terms of the blog.
What does the Vuelio Blog Ranking mean to you and how does it affect your blog? The top ten list consists of the big players in the film blogging world and it's a pleasure to be among them, what blows my mind even more is that I'm just one guy, on my own, doing something I love. It's crazy! Without Vuelio Back to the Movies wouldn't be in an Amazon Bestseller right now so it has already affected me in a big way. Long may it continue.
https://www.vuelio.com/uk/wp-content/uploads/2017/01/Sean-Evans_Back-to-the-Movies.jpg
449
754
Jake O'Neill
https://www.vuelio.com/uk/wp-content/uploads/2019/09/vuelio-logo.png
Jake O'Neill
2017-01-05 14:09:06
2017-01-05 14:09:06
Blogger Spotlight: Sean Evans, Back to the Movies