Catherine West MP: Parliament has sent its solidarity to Australia. Now we must act.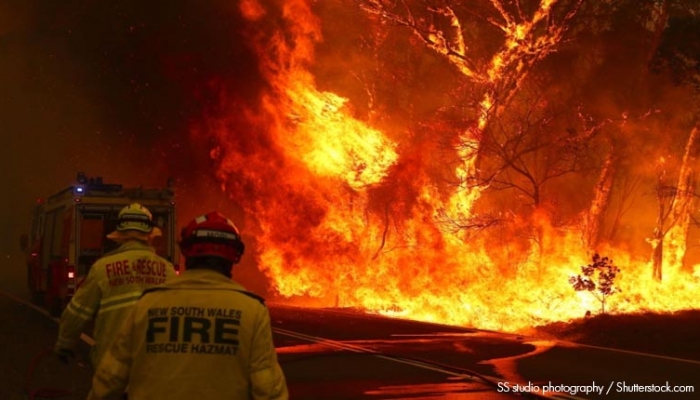 This is a guest post from Catherine West, the Labour MP for Hornsey and Wood Green and a former member of the Foreign Affairs Committee.
For the past few weeks we have all witnessed the horrific images in Australia; vast swathes of precious fauna and natural habitat burnt to a crisp, with both animals and people losing their homes and, sadly, in many cases, their lives. Bush fires are not a new occurrence for Australia, but the sheer scale and ferocity of these fires, the huge impact on lives, and the global interest in them, is unprecedented and a warning sign of things to come.
At the first sitting of Parliament of this new decade, a decade likely to be dominated by climate change, the Speakers of both the House of Commons and the House of Lords – working together with members from all parties – sent their heartfelt solidarity to our colleagues in the Australian Parliament, and of course to the Australian people, who continue to suffer appallingly. We also sent our thanks to the fire fighters who continue to put their lives on the line to prevent the fires from taking even more lives, and their bravery deserves universal praise.
Although these sentiments by both Houses were welcomed by Members of all parties, we cannot sit idly by and rest on our laurels. In the coming decade it will be Parliaments, not executive governments, that will have the responsibility to ensure we don't forget the horrors of this bushfire season and keeps the climate firmly on the agenda, regardless of the changing political weather and competing priorities of governments which come and go.
With the beginning of a new decade, we do have a real chance to make progress and prevent the scenes in Australia from happening again – while we still have time to do so. It is easily forgotten by many, but unless we take action over the next ten years to have a just transition to a zero-carbon economy it may be too late to prevent further climate collapse.
If we don't, then people across the globe will continue to suffer as scenes like those in Australia, with disasters becoming more common and more widespread. It's already clear that disasters are spreading, and we shouldn't treat the Australian fires as an isolated incident. We are only a few weeks into 2020, but already we are arguably seeing one of the worst years for the climate in generations, with famine and drought in Zambia and floods in Indonesia, as well as the burning of Australia. These events should be treated as a wake-up call that we need to take collective action, and we need to do so now.
Climate change is not confined to national borders, and decisions that we take here in Westminster has a direct impact on the future of the global climate, not just our own. We can move forward from this, and work with governments across the globe to tackle the climate crisis and put a stop to the disasters. With the UK Parliament being the first in the world to declare a Climate Emergency, and the UK hosting the COP26 Climate Summit in November, there is a real chance for us to become world leaders in tackling the climate crisis and preventing further disasters.
The events in Australia demonstrate what awaits us if we fail to do so.
This blog post is part of a cross-party series on Vuelio's political blog Point of Order which publishes insight and opinion to help public affairs, policy makers and comms professionals stay ahead of political change and connect with those who campaign on the issues they care about. To find out more or contribute, get in touch with Vuelio Politics.
https://www.vuelio.com/uk/wp-content/uploads/2020/01/Australia-fires.jpg
430
760
Sam Webber
https://www.vuelio.com/uk/wp-content/uploads/2019/09/vuelio-logo.png
Sam Webber
2020-01-14 12:50:15
2020-01-14 12:54:23
Catherine West MP: Parliament has sent its solidarity to Australia. Now we must act.