Private Members' Bill ballot: The 20 successful backbenchers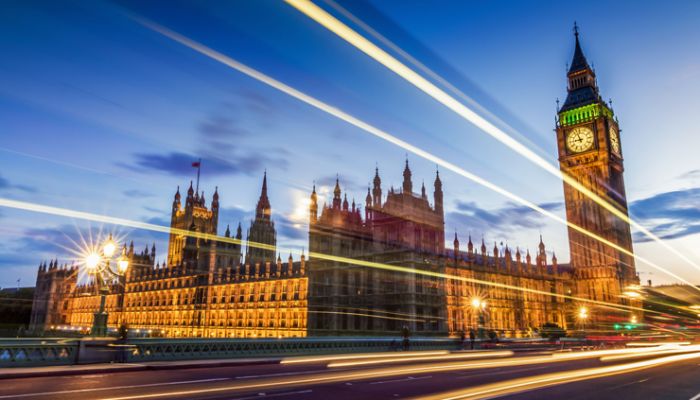 20 lucky backbench MPs won the parliamentary lottery today in the Private Members' Bill ballot.
Their numbers were drawn by Parliament's new principal Deputy Speaker, Dame Eleanor Laing, who is also known as the Chairman of Ways and Means.
The MPs will have the opportunity to introduce their chosen Bill initially on Wednesday 5 February and then will have priority in terms of parliamentary debating time on 13 sitting Fridays during this session of parliament.
Parliament's Guide to Private Members' Bills (PMBs) sets the context for how they operate:
'As with other public bills their purpose is to change the law as it applies to the general population. A minority of Private Members' Bills become law but, by creating publicity around an issue, they may affect legislation indirectly'.
The Hansard Society's Guide to PMBs also explains that these new Bills must not increase Government spending or alter the tax system:
'The primary purpose of a PMB cannot be to create a new tax or increase Government spending; these are permitted only as secondary effects. And a PMB cannot be used to duplicate a decision that has already been made by the House of Commons earlier in the session.'
In the previous session of parliament, nine of those MPs saw their Bills pass into law and become Acts of Parliament:
For MPs drawn towards the end of the list, they should still get the opportunity to raise their issue in the House of Commons, and to further their campaigning objectives.
Labour MP Jim McMahon is an example of this with his ultimately unsuccessful campaign to reduce the voting age to 16 in the previous parliament.
The successful 20 MPs drawn in today's ballot were:
1. Mike Amesbury
2. Darren Jones
3. Anna McMorrin
4. Laura Trott
5. Chris Loder
6. Paula Barker
7. Philip Dunne
8. Dame Cheryl Gillan
9. Mark Francois
10. Dr Ben Spencer
11. Bim Afolami
12. Dr Philippa Whitford
13. Peter Grant
14. Alex Cunningham
15. Mary Kelly Foy
16. Andrew Mitchell
17. Bill Wiggin
18. Kate Osamor
19. Simon Fell
20. Carol Monaghan
Leading charities and campaigning organisations will be busily contacting MPs on this list to ensure they are briefed on various burning issues, now that they have a unique opportunity to put them right.
The House of Commons Library advises: 'With limited time available for the consideration of PMBs, generally only bills with Government and cross-party support are successful'.
The arcane parliamentary conventions around PMBs also mean that no formal speaking time limits apply, and this often sees Bill being 'talked out' or filibustered due to lack of sufficient parliamentary time on a sitting Friday.
Controversially, MPs who do not support a Bill for whatever reason merely need to shout 'object' at the appropriate time to halt its progress through parliament. This famously happened to a Bill in the previous session to ban 'upskirting' after a major campaign by activist Gina Martin, who was herself targeted in this way at a music festival.
After Conservative MP Sir Christopher Chope blocked the initial PMB, this issue was later taken up by the Government which brought forward its own Bill that came into force in April 2019.
Gina Martin and the Ministry of Justice received the 2019 Cause-Led Campaign award at our own Vuelio Online Influencer Awards for this 'exceptional' campaign. The award judges said that: 'Gina proved her role as a trusted and authentic influencer who used her profile to make positive change happen on an issue that had been damaging to women across the UK.'
https://www.vuelio.com/uk/wp-content/uploads/2017/08/Parliament-houses-of.jpg
423
760
Sam Webber
https://www.vuelio.com/uk/wp-content/uploads/2019/09/vuelio-logo.png
Sam Webber
2020-01-09 14:31:26
2020-01-09 16:20:20
Private Members' Bill ballot: The 20 successful backbenchers