Cycling Blogger Spotlight: Clare Dewey, Epic Road Rides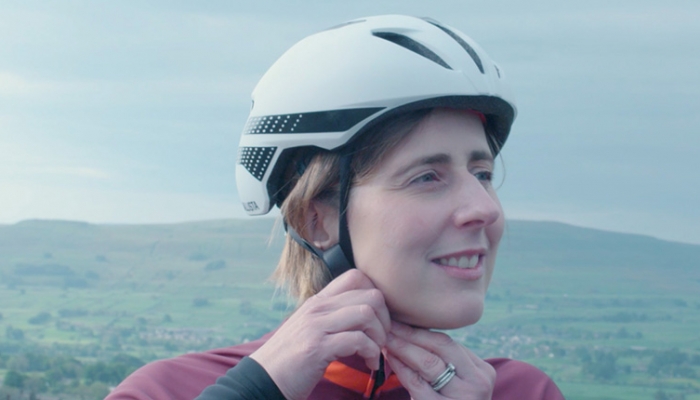 Sharing hidden gem rides you haven't heard about, and new roads to the places you have, Epic Road Rides' Clare Dewey is looking forward to getting back on the bike blogging saddle now that she's seeing 'light at the end of the tunnel' for the tourism and trips-out industry.
If you're planning for your next trip, sort out your itinerary and pick which horizon you'll head for by checking out today's cycling spotlight.
How did you originally get started with writing about cycling?
I've always loved cycling and travel. I spend hours and hours planning trips, reading through guidebooks and magazines, poring over maps and combing online forums to glean information on the best places to cycle abroad. Often information is scarce, as cycling tour operators are reluctant to share their information online.
For years before I set up Epic Road Rides, I'd idly wonder why there was no authoritative resource with the information I was looking for.
After my second maternity leave, I had a 'now or never' moment and decided that now was the time to create the website I'd always been looking for… So Epic Road Rides was born!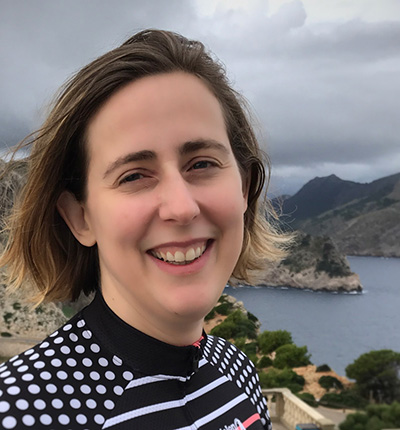 What's your favourite thing to post about and why?
I love writing about anything cycling and travel related, but my favourite topic is places people probably haven't heard too much about; the undiscovered parts of the world that are amazing for cycling that people don't tend to go to.
In a similar vein, I love to write about the secret gems in the places that lots of people visit. For example, everyone knows about visiting the Alps to ride Alpe d'Huez, but do they also know about riding the Pas de la Confession halfway up Alpe d'Huez? What about the Col de Sarenne, which is the much less known but very beautiful route up the Alpe? Have they tried the road out to La Bérarde, which feels like you're riding to the end of the world?
Sharing information on great cycling-friendly bars/restaurants/cafe stops is also really fun, because it's the sort of local knowledge that's really difficult to find elsewhere but which can make a big difference to your trip.
I love to get people excited about riding new routes and trying out new destinations. There's so much to discover out there!
How have you had to change your approach to blogging during the COVID-19 crisis?
Travel is obviously one of the areas that's been hardest hit by the pandemic.
Initially, I flexed our content to provide inspiration and interest while cyclists were spending more time at home. Articles on things like the best cycling films, documentaries and books were popular.
Now it feels that the light is starting to appear at the end of the tunnel, there's been a definite return to people planning holidays and our articles on cycling within the UK and ferry-drive destinations have been shared a lot on social media. I'm also working with brands to ensure that their destinations and services are top of mind as people start to book and re-book their trips.
What kit/equipment would you recommend people put together and take with them when cycling while social distancing?
I don't think the kit you need to take has changed too much – for a day ride, you'd want to take all the usual essentials like phone, money, tools sufficient to change a puncture and a jacket (in case of a change of weather). You can find our day-ride and holiday packing list here, if it helps!
That said, it's probably more important to think about how you'd get home in case of a major mechanical breakdown that you couldn't fix. Also, if you might want to stop at a shop while out, you could consider taking a face mask.
Do you think the Tour De France will still be able to go ahead without any issues this year?
This is the million-dollar question at the moment!
The French government has banned all sporting events until the end of August, but I guess the Tour may be getting special dispensation since its revised start date is 29 August. There's a huge amount of speculation going on as to whether it will be feasible to run the event, given the number of riders and support crew and the proximity they have to live in with one another during the Tour.
If it does go ahead, I wonder if it will happen behind closed doors or with limited numbers of spectators and journalists.
Can you remember your first ever bike?
Good question! I do remember learning to ride my first bike without stabilisers around a car park in the little village we used to live in. The feeling of finally 'getting it and being able to ride alone was amazing. I must have been about eight or nine years old. Can that really have been my first bike?!
If you could cycle anywhere right now, where would it be?
We should be on a press trip in Austria with roadbike-holidays.com at the moment, and I wish we were there now! I was really excited about the opportunity to explore the Tannheimer Tal region and share it with the Epic Road Rides community. Fortunately, the trip has been postponed rather than cancelled, and I can't wait to get there very soon.
How do you collaborate with brands and which kind of brands do you really like working with?
I collaborate with brands to showcase their products and services within our inspiring photos and SEO optimised written content. I can provide anything from an advert in one of our guides, to mail shots to our email list, social media promotion and full brand partnerships.
I really enjoy running interviews and in-depth features with brands to explain their products and services to our community of 70k+ avid road cyclists. Where it's a brand that provides a service in a particular destination, I love to draw out their local tips and knowledge that I know our community will love and which will help showcase the brand's expertise.
I love to work with brands that are passionate about quality and customer service, and who provide a product or service I would want to buy and use myself.
For PRs looking to work with you and your blog/website, how would you prefer they approach you and with what kind of content?
I like to receive a friendly email that introduces them, their brand and what they're looking for. It's always nice when this introduction makes it clear that they know Epic Road Rides and what we do. Generally, we will then exchange some emails and, if it sounds like there's potential to work together, we can get on the telephone and talk about the details.
My favourite way of working with brands is by way of longer-term partnerships over months and even years. This could be through a series of articles and social media posts or by an all-encompassing brand partnership that includes things like promotion within our highly Google-ranked destination guides, email newsletters and social media. I find longer term collaborations much better than one off articles/posts for building the kind of trust and engagement that brings the best return on investment.
By way of example, I've been working with the cycling kit company Stolen Goat for the last two years and have developed excellent brand trust and loyalty for the brand within the Epic Road Rides community.
What other blogs do you check out regularly (whether cycling-related or not)?
I like National Geographic's travel section for its general travel-related inspiration, the TrainingPeaks blog for training advice and DC Rainmaker for cycling tech reviews. During winter, when I tend to do a bit more running, I also like to check out Man v Miles.
https://www.vuelio.com/uk/wp-content/uploads/2020/06/Clare-Dewey.jpg
430
760
Holly Hodges
https://www.vuelio.com/uk/wp-content/uploads/2019/09/vuelio-logo.png
Holly Hodges
2020-06-19 10:30:48
2020-06-19 14:01:17
Cycling Blogger Spotlight: Clare Dewey, Epic Road Rides