Family Travel Spotlight: Claire Hall, Tin Box Traveller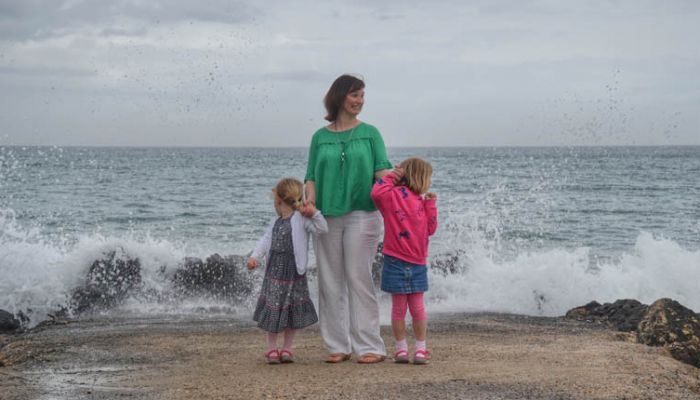 Claire Hall is the author of Tin Box Traveller, a top 10 family travel blog. Covering family adventures both at home and abroad, Claire writes about tips and tricks to keep both young and old(er) happy on holiday. We spoke to Claire the mechanics of her blog, the joys of holidaying in the UK and how she likes to measure the success of campaigns with PRs and brands over long periods of time.
How do you describe what you do to other people?
Ha! This is always an interesting one. I tell people I'm a writer because 'blogger' either draws blank looks or smirks (sad but true).
But actually, I've always been a writer. I started my career in journalism. I'm now a blogger, video-maker, freelance writer and social media manager. My background in writing is the foundation for everything I do today, which amounts to a career I love.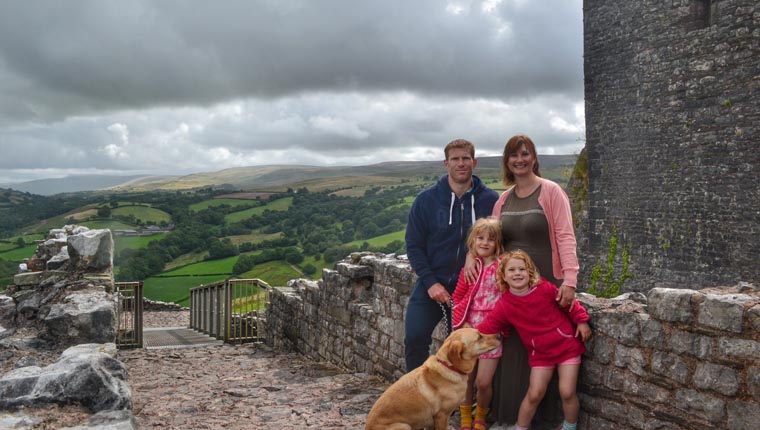 How do different social channels feed into your blog?
I am on all the big social media channels and try to use each of them daily. Facebook and Pinterest are the ones that generate the most traffic to my blog but they don't necessarily take the most work to manage.
Instagram is where I spend most of my time. However, I have a love-hate relationship with it. It's like a mini-blog for me. I see very little traffic coming from Instagram to Tin Box Traveller when compared to Facebook or Pinterest, but I enjoy writing for it and curating my images. Maybe that will change if I go over the golden 10k follower threshold.
It will be interesting to see how the visibility of likes on Instagram changes this platform in the year ahead.
How easy is it to get into family travel? Did you have any major concerns?
It's simple really. If you want to travel with your kids, do it. Don't let anyone tell you it can't be done. We took our first trip with our eldest when she was six weeks old and haven't looked back.
As long as you plan for things to be a bit different to your pre-kid travels, give yourselves plenty of time, and research the places that you are staying, it can be done. There are so many great family travel blogs now – if you have a question, tap it into Google and the answer will be there.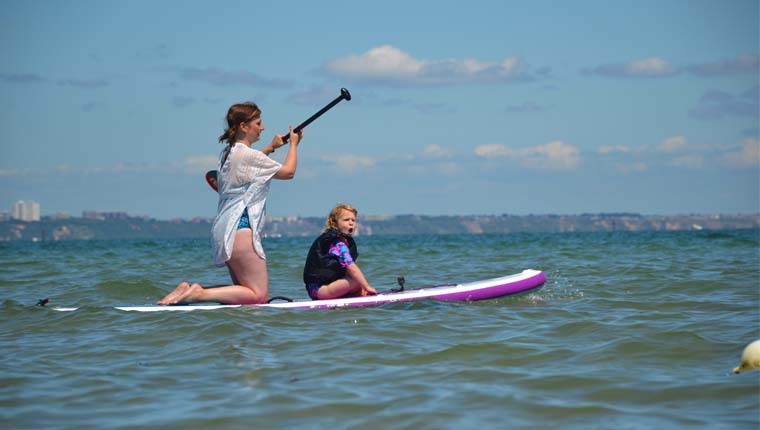 What's the best family destination in the world?
We love holidaying in the UK. Cornwall is an amazing destination for families. The beaches, family attractions and scope for outdoor activities are endless.
However, if you are looking for somewhere abroad, I'm a big fan of Italy. The Italian Lakes have so much for families to do. And if you enjoy a city break then Tuscany has plenty to choose from and two easily accessible airports from the UK: Pisa and Florence.
What are your top tips for long distance travel with young children?
We haven't flown long haul with the kids yet, but we have done plenty of long road trips. My top tip for car journeys is to break the trip up with regular stops so that you can all get a break. I took my girls on a few solo road trips last year and we would have all been totally frazzled without pit stops and overnight breaks.
How restrictive are term times for the perfect family travel experience?
I know they are a major issue for lots of families. We have the extra restriction of my husband being in the armed forces and did take the girls out of school for three days last academic year. My husband was deployed over Christmas and New Year, so the Armed Forces Covenant allowed us to get some family time back when his next leave period didn't synchronise with the school holidays.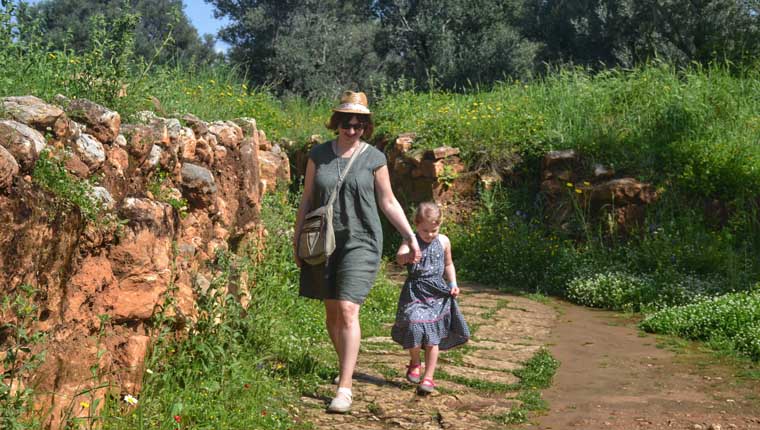 Do you accept press releases?
I receive lots of press releases but rarely use them. Some might spark an idea and there are some seasonal events that I want to know about. However, press releases about research rarely capture my attention.
What are the best collaborations you've worked on?
This year I've worked on some great collaborations with brands that have really got to know Tin Box Traveller before they've approached me. Bailey of Bristol, who manufacture touring caravans, asked me to work with them on promoting caravan holidays to my audience.
This is a brilliant brand match for me as I started out as caravan blogger. Since then Tin Box Traveller has evolved to cover all kinds of family travel, but this collaboration made me feel like I had come full circle with the blog. We still love caravan holidays so it's been great to share this with followers who may not have been with us from the start.
I've also worked with Parkdean Resorts and Al Fresco Holidays on campaigns and holiday reviews over several years. It's great to track the success of these long-term relationships.
What advice would you give to PRs looking to get in touch?
Have a read of my blog and take a look at my social media channels. If our audiences have similar interests then let's chat.
What other blogs do you read?
I read so many other family travel blogs. The adventures of Mini Travellers, Mummytravels, My Travel Monkey and Travelynn Family always inspire me.
https://www.vuelio.com/uk/wp-content/uploads/2019/08/Claire-Hall-feature.jpg
430
760
Holly Hodges
https://www.vuelio.com/uk/wp-content/uploads/2019/09/vuelio-logo.png
Holly Hodges
2019-08-02 14:35:43
2019-08-02 14:35:43
Family Travel Spotlight: Claire Hall, Tin Box Traveller