Fitness blog spotlight: Fitness on Toast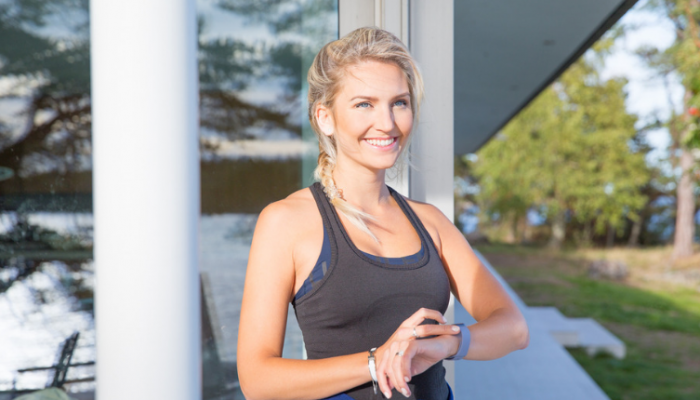 Faya Nilsson created Fitness on Toast in 2013 to share great recipes and advice with her personal training clients. The site has since evolved into a one-stop shop for everything fitness, from active escapes to fashion and tech. Accompanied by beautiful imagery, Faya uses her knowledge and expertise to inform readers about how to stay fit and happy throughout the year.
We spoke to Faya after she was named in the Top 10 Fitness & Exercise blogs to find out what she likes best about working with brands, why an 80/20 split helps to keep on top of fitness, and the importance of Instagram for immediate feedback.
What are your plans for the blog this year?
I'm working as a PT daily which I love alongside creating blog content. I'm looking forward to doing some active travel for the blog – including Mauritius in March. I'm also working on a few bigger exciting projects which I hope to talk about and have ready for summer.
How important is the new year to your content?
Working in the fitness industry, you observe these seasonal trends – 'new year, new you' being one of them. I don't subscribe to the January frenzy; instead I believe healthy is a lifestyle choice all year round. Having said that I do like the idea of new beginnings, marking a point in time and re-setting, checking in with yourself and for that reason it's a conversation I like to be participating in, albeit with a slightly different perspective.
What advice would you give people who want to stay fit and healthy all year?
I personally go by the 80/20 rule. Be healthy, eat well, train well, sleep well – 80% of the time and 20 percent of the time you can be 'unhealthy', socialise with friends in less healthy restaurants, go for a cocktail or dessert. This is realistic, sustainable in the long term and you'll enjoy training more – it should be fun and varied. If you go 100% all-in chances are you'll feel deprived and you may come to resent all that 'healthy' represents.
The added advantage of 80/20 is that you'll never need to panic ahead of a beach holiday or a hike you want to sign up to (or whatever it may be); you're in a good place already, and with a bit more of a push, you're good to go!
This, in practice, means being consistent throughout the year – training on a regular basis, moving on a daily basis, eating well, drinking plenty of water, and investing in your sleep.
What's the best activity to get into if you're new to fitness?
If you're completely new to fitness I would suggest trying a few different things as the only way you'll ever stick to something is if you enjoy it. There are countless fitness studios and classes to try these days – the world really is a veritable fitness oyster!
I'm a huge fan of weight training – it builds strength, increases metabolism at rest (meaning you're burning more calories throughout the day), to name but a few benefits. However, if it's your first time in the gym I'd suggest booking in a couple of sessions with a trainer. The last thing you want to do is train incorrectly. It can be quite pricey but perhaps see if you have a couple of friends who are in a similar situation and you can train in a group and that way decreasing the overall cost per person.
Generally speaking, people who decide to get into training as a New Years resolution go too hard too quickly. Be realistic – if like me, you love chocolate, then the likelihood is ZERO that you'll one day wake up and decide never to have chocolate again, and stick to it. Equally, if you haven't trained for years gradually get back into it. You'll do your body more harm than good by not allowing it to properly recover between sessions.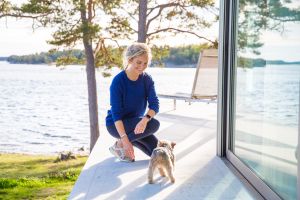 How much exercise should we be doing each week?
This is highly individual – it depends on a bunch of things – what your starting point is, your preferences, your routine, what you're doing etc. Recovery is super important so as a general rule of thumb if (for example) you've trained your legs on a Monday and on Tuesday you have DOMS (delayed onset muscle soreness) wait until it's passed and you're ready to train legs again.
How important are your social channels compared with your blog?
I love writing quite lengthy in-depth posts and always end up chopping away a lot. Equally I love photography so for that reason personally the blog has always been my favourite platform. What I like about Instagram though is how it's so instant. You get immediate feedback as to whether people appreciate a post or not.
What are the best PR campaigns you've collaborated on?
I've been blogging for six years so it's quite a list of fun and varied brands but all under the health umbrella in some capacity. One of my stand out favourite campaigns was going to the Olympics with Adidas as their global ambassador. I also loved working to create the Westin Hotel Group's signature Wellness programs as their Wellbeing ambassador as well as Garnier to name but a varied selection of great long-term partnerships. The commonality is the professionalism and ambition of the activations, which weren't one-off in nature but were connected as part of a longer-term brand storyline. Anything that focuses on the awareness part of the consumer funnel is very much a favourite of mine as you can get quite creative and broad that way, as a blogger!
Do you accept press releases?
Yes, they're always welcome in my inbox. Press awareness is another part of the 'shadow purchase funnel' so even if I just skim the mail, it's good to have unconsciously paid attention to it. In order to preserve the integrity of my blog, however, I only ever write reviews (and that sort of thing) if I've tried tested and love the product myself. So, for that reason I don't accept guest posts or product placement messages.
What one thing should PRs know about you?
I'm remarkably easy to work with and I love mucking in alongside PR agencies to get a great result!
What other blogs do you read?
The Blonde Salad, A Blog To Watch, Sheerluxe blog, The Food Effect, AJ Odudu's blog.
https://www.vuelio.com/uk/wp-content/uploads/2019/01/Faya-Nilsson-Fitness-on-Toast.png
430
760
Christina Pirilla
https://www.vuelio.com/uk/wp-content/uploads/2019/09/vuelio-logo.png
Christina Pirilla
2019-01-29 11:13:45
2019-01-30 16:15:08
Fitness blog spotlight: Fitness on Toast