Five things you shouldn't have missed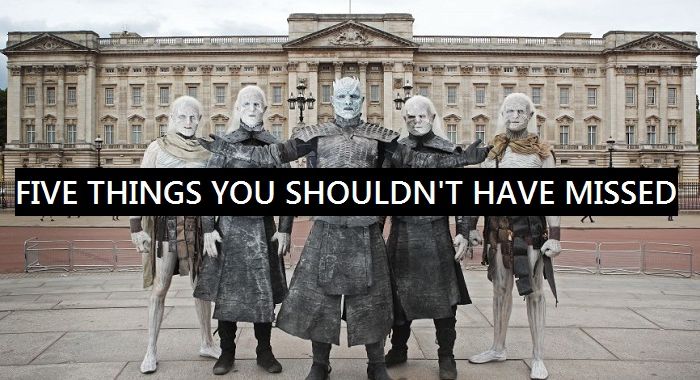 A round-up of all the trending media, marketing and PR stories you shouldn't have missed this week.
1. Eddie wins the internet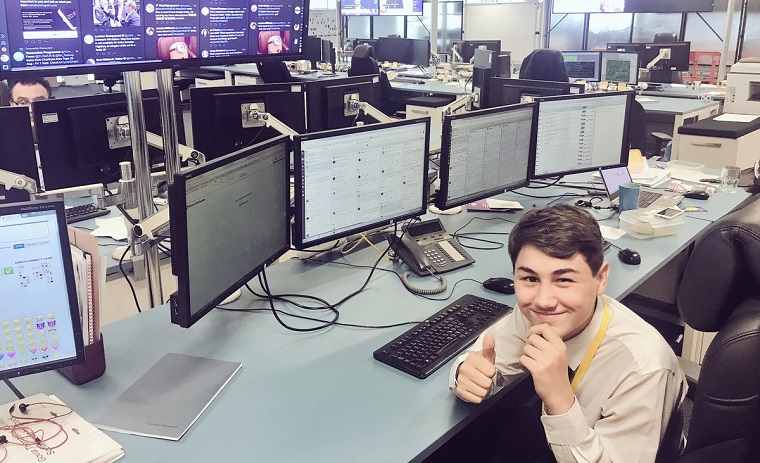 A 15-year-old schoolboy on work experience was given the opportunity to monitor Southern Rail's official Twitter account, immediately spawning a new subculture of Eddie fandom. Using the hashtag #AskEddie, Twitter users threw a variety of questions at him such as 'Shall I have chicken fajitas tonight or chicken thai green curry' and 'What biscuits would you suggest we get for our clients in our Business Lounge?', but Eddie was ready for them all, with popular responses making him an internet sensation.
Eddie's 15 minutes, which encompassed national news coverage and an interview on Radio 1, came to end on Wednesday, leaving Southern to deal with the usual complaints and grumblings (normal service has resumed).
2. Stormzy isn't Lukaku
The Herald in Ireland was subject to a sense of ire and mirth online when it somehow managed to print a picture of grime artist Stormzy alongside a story about Manchester United's new £75m striker Romelu Lukaku. The mistake caused cries of racism from some and incompetence from others, while many unsurprisingly just found ways to make jokes. Unfortunately for The Herald, Stormzy himself was unimpressed:
I don't find none of this funny btw ??‍♂️don't wanna sound like the party pooper who missed the joke…

— #GSAP (@Stormzy1) July 10, 2017
The Herald later apologised.
3. Andy Murray calls out 'casual' sexism
Andy Murray crashed out of Wimbledon this week (along with fellow contenders Djokovic and Nadal) in the quarter finals. He still managed to find victory online though, through his post-match interview. Murray, stolid as ever, picked up a journalist's 'casual' sexism in a question that started, 'Sam [Querrey] is the first US player to reach a major semi-final since 2009', to which Murray quietly corrected him, 'male player'. Among thousands of fans online, Murray's clearly proud mother Judy led the way on Twitter, commenting: 'That's my boy'.
4. Winter is coming
For those that didn't know, and really where have you been?, Game of Thrones returns to UK screens on 17 July. Sky Atlantic is the place to catch Season 7 and to remind the public, Sky released a number of White Walkers across famous UK landmarks. Taking in Hadrian's Wall, Oxford Circus, Tower Bridge and Buckingham Palace, the White Walkers were hard to miss as they posed for pictures, complete with skeletal horse.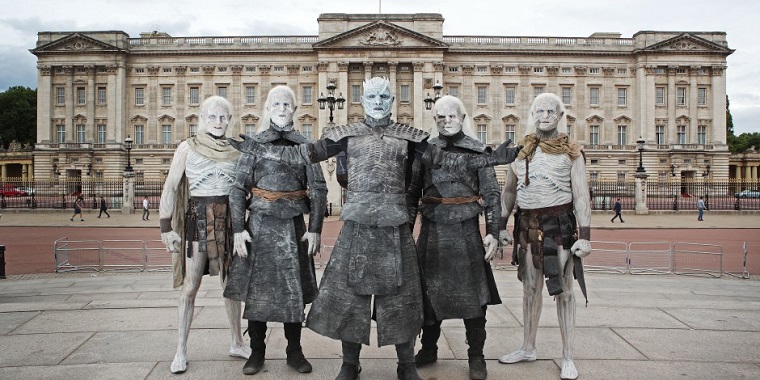 Zai Bennett, director of programmes, Sky Entertainment UK and Ireland said: 'It may be summer in the UK, but after six seasons, winter has finally arrived in Westeros. With Jon Snow crowned King in the North, Cersei on the Iron Throne, Daenerys Targaryen and her colossal armada crossing the seven seas to Westeros and the Night King moving south at the helm of a truly terrifying army of the dead, the greatest battles are truly ahead of us.'
5. Top 50 Blogs
Vuelio has updated the Top 50 UK Blogs, the country's most definitive guide to leading blogs. The methodology considers frequency of posting, social presence, Vuelio influencer score, traffic, the recentness of posts, currency and interaction from the blog's readers, creating a diverse collection of bloggers. Guido Fawkes managed to retain his top spot, but the ranking changed greatly beneath him, with a total of 17 new entries.
Seen something that we shouldn't have missed this week? Let us know in the comments below.
https://www.vuelio.com/uk/wp-content/uploads/2017/07/five-things.jpg
380
760
Jake O'Neill
https://www.vuelio.com/uk/wp-content/uploads/2019/09/vuelio-logo.png
Jake O'Neill
2017-07-14 09:32:46
2017-07-21 12:46:06
Five things you shouldn't have missed