From sports stars and shirts to supermarkets: when brands take a stand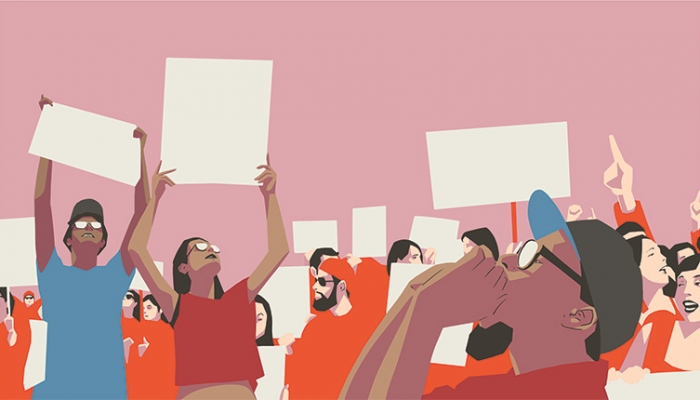 'Go woke, go broke,' is how a spokesperson from the Laurence Fox-launched Reclaim Party chose to summarise the social media dust-up that followed Sainsbury's tweet on inclusivity last week. With the reminder to shoppers of their opportunity to shop elsewhere if they so wish, the #BoycottSainsburys hashtag got a lot of use by those happy (though, many don't sound particularly happy…) to take the store up on its offer. But will the company's stand on diversity really result in fewer sales?
Whether taking a stand on politics, social justice or who you welcome as customers is too risky a choice, or a good investment for longer-term loyalty, is a decision every brand, big or small, has to make in 2020. While brands wading in on politics may be a step too far for some – 56% of consumers prefer their brands not to, according to the 2019 Edelman Trust Barometer – accountability is increasingly being demanded from businesses and politicians, just as it is from family and friends. Accenture's 2018 Global Consumer Pulse Research tells us that 62% want companies to take a stand on issues they are passionate about. Edelman's 2018 Earned Brand Study also found that 64% of consumers choose to avoid or boycott brands based on their stance on societal issues that are important to them.
In this climate of accountability, big brands are taking the gamble of going beyond cause-related marketing mainstays like teaming up with favoured charities, and making major business decisions centred on ethics. The Fred Perry clothing brand recently made it very clear that its 'association' with the far-right Proud Boys group in the US is a 'frustrating' one, asserting that its laurel wreath instead represents 'inclusivity, diversity and independence'. Ben & Jerry's has been successfully taking public stances on political and social issues for years, well-known for its long history of social activism and ice-cream flavour launches with celebrity (and, on film, a superhero) namesakes for charitable causes.
Even brands not known for their politics or moral stances are taking the step towards matters of social justice – Gillette's The Best Men Can Be advert took the harms of toxic masculinity as its focus instead of the effectiveness of its blades, and went viral at the start of the year. Nike's gamble on its 'Believe in something' ad campaign with former NFL player Colin Kaepernick reportedly made the company $6 billion since its launch in 2018.
For Nike co-founder Phil Knight, the threats of boycott that followed the advert from certain sections of the public wasn't enough for the company to rethink – taking a stand is more important than that: 'It doesn't matter how many people hate your brand as long as enough people love it. You can't be afraid of offending people. You can't try and go down the middle of the road. You have to take a stand on something.'
And there's no going back now – brands making their stance on politics and societal issues is more and more important for consumers, particularly among younger demographics. 83% of Millennials (who, arguably, maybe aren't so young anymore…) say it's important for the companies they buy from to align with their beliefs and values, according to the 5WPR 2020 Consumer Culture Report. And 76% of actual young people answering the DoSomething Strategic's 2018 Survey of Young People and Social Change said they have purchased or would consider purchasing a brand or product to show support for the issues it aligns itself with.
Wherever you'll be choosing to shop for the foreseeable, the ice-cream, shirts, razors and sports stuff you buy have certain values assigned to them now. So, which values do you want your brand to be known for?
https://www.vuelio.com/uk/wp-content/uploads/2020/10/When-brands-take-a-stand.jpg
430
760
Phoebe-Jane Boyd
https://www.vuelio.com/uk/wp-content/uploads/2023/09/vuelio-logo-200px.png
Phoebe-Jane Boyd
2020-10-07 13:46:14
2020-10-07 14:30:54
From sports stars and shirts to supermarkets: when brands take a stand