Getting crafty with Maggy Woodley of Red Ted Art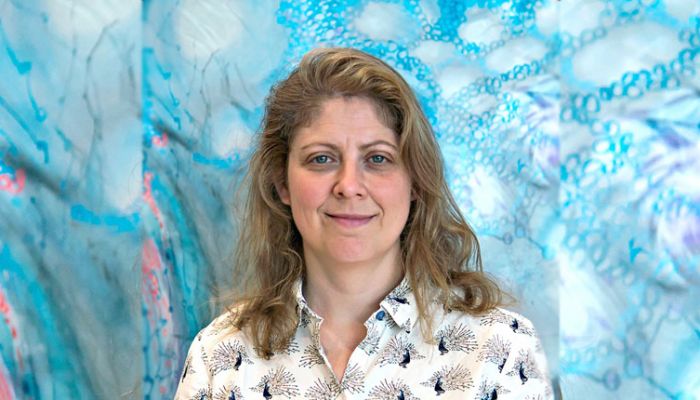 Maggy Woodley is the creator of popular craft blog, Red Ted Art, which was recently ranked number one in the Top 10 UK Craft Blogs. Inspiring kids and adults to find their creative side, Red Ted Art has hundreds of craft ideas for any ability. We spoke to Maggy about the importance of crafts in a digital age, the hardest craft and what PRs should never do.
How has your blog changed from when you first started?
It is much slicker and "neater" than when I started out, but the underlying ethos remains the same: making crafting easy and accessible to all. Using every day materials and empowering parents and kids alike to ENJOY crafting!! But… over the years, I have become much better at photography and understanding what kind of crafts my readers would like to see!
What's the craft blogger community like? 
I love it! It is a very supportive community and I am always working on collaborative projects with a variety of different bloggers.
Do you think crafts are more important in the digital age?
Absolutely! As kids become more digi-fied they spend less and less time in the "real world". Crafting is a great way to hone those fine motor skills, develop your imagination and also an opportunity to make gorgeous things for friends and family. Homemade to me, is always more special than anything shop-bought!
Do you have to be artistic to be good at crafts?
No, absolutely not. I often say that I am "not arty" but "very crafty". I would say it is a different skill set all together and that though they complement each other, you can be great at one and not the other.
What's the easiest craft you've made?
The easiest… oh that is tricky… there are so many easy crafts on my website! I would have to send a poll out to my readers. But generally speaking – the Corner Bookmarks are super popular – as the materials are easy to come by and the designs are easy. Kids love to make them for their friends.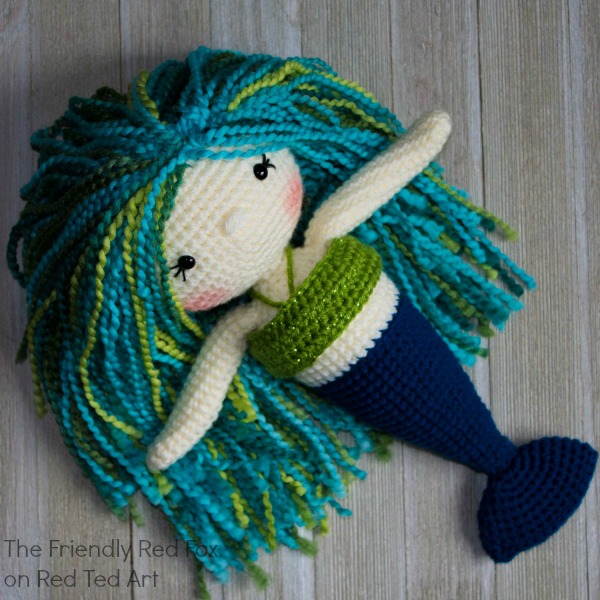 What's the hardest?
The hardest are probably some of the crochet patterns I have on the site – they are all guest posts by expert crocheters. And though I don't think the patterns are necessarily hard, you DO need to know how to crochet in order to make them! Having said that, the designs are so cute, you simply have to give them a go. Take a look at this adorable Mermaid!
What are the best PR/brand campaigns you've worked on?
Ooh again, I think that is a really hard one to single out. I do LOVE all the Movie related craft campaigns. Ie a new movie comes out and the PR challenges me to come up with a related craft. E.g. these Piggy Cupcakes for the SING movie are so easy and so cute!
What shouldn't PRs do?
Assume that we work for free!! I know it is stating the obvious but so many PRs to try and get "freebies" out of us, or give us a free toy or DVD in return for a blog post. The problem is that it takes time and effort to create content and the PRs need to be mindful of the time it takes to create this!
Do you think bloggers need their own industry association?
That could be a great thing – especially to help provide guidelines around best practices (disclosure) and taxes etc.
What other blogs do you read?
Loads! I am mainly very closely familiar with all the crafty blogs out there, such as Hattifant, I Heart Crafty Things, Babble Dabble Doo and Hello Wonderful of course there are many more! But those are great!
https://www.vuelio.com/uk/wp-content/uploads/2018/09/Maggy-Woodley.jpg
430
760
Christina Pirilla
https://www.vuelio.com/uk/wp-content/uploads/2019/09/vuelio-logo.png
Christina Pirilla
2018-09-26 09:00:10
2018-09-26 14:49:21
Getting crafty with Maggy Woodley of Red Ted Art