Chatting crafts with Crafts on Sea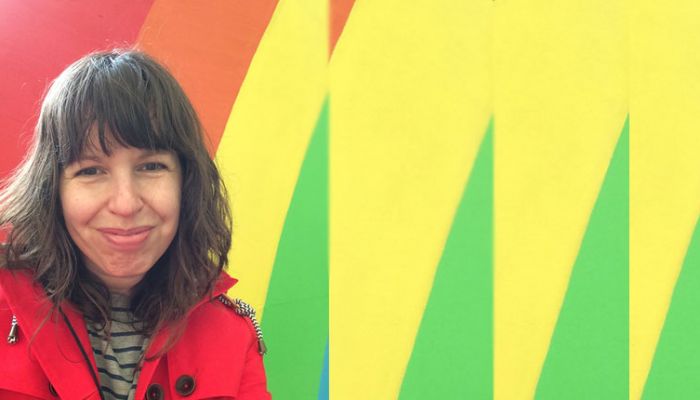 Kate Williams is the face behind craft blog, Crafts on Sea, which was recently ranked in our Top 10 UK Craft Blogs. Crafts on Sea has hundreds of ideas for all seasons, from Halloween masks to Christmas gifts. We spoke to Kate about what makes the craft blogger community so great, her favourite campaigns to work on and why you shouldn't pay her in paint!
How has your blog changed from when you first started?
It's both more professional and more focused. When I started it was very much that I wanted to do some crafts myself, and use the blog as a way of encouraging myself to do more, but over the years it's turned into a business as I started looking to what my readers wanted, rather than just myself.
In the early days I had photos in a national newspaper that I took on my dodgy old phone, whereas now doing a craft involves getting my rather large lighting kit and DSLR out!
What's the craft blogger community like? 
Lovely. Almost every gain I've made with my blog has been due to someone else helping me out; explaining Facebook tips, helping with my photography or whatever. I tend to chat with the kid bloggers too – there's a big international group who all chat and it's fantastic to be a part of that.
Do you think crafts are more important in the digital age?
Well both my kids have a kindle that they love so I'd say yes – there's lots of things like Batman and Teenage Mutant Ninja Turtle crafts on my site which are a direct result of me trying to think of crafts my son would actually get excited about and want to do, so he wants to turn the TV off.
Having said that, my daughter loves Mister Maker and is always inspired by him so there's definitely room for both. As a blogger I spend loads of time online, so acting like anything screen based is bad in front of my kids won't really wash with them.
Do you have to be artistic to be good at crafts?
I don't think I'm that artistic, I'm terrible at drawing and wasn't even given the option of taking GCSE art (although as a dyslexic I was given the option of drawing my dissertation!) A bit of creativity and not being scared to make mistakes works well enough I think.
What's the easiest craft you've made?
A paper plate hulk mask? Well actually my son made that one though, which made it even easier for me.
What's the hardest?
Honestly there's nothing difficult on my site that I can think of, my main issue is cleaning the paint off things!
What are the best PR/brand campaigns you've worked on?
I've loved working with The Big Shot on a couple of campaigns for children's books. I've done crafts for Julia Donaldson, Emily Gravett and Sue Hendra's books who I adore so it's been a really fun challenge.
What shouldn't PRs do?
Offer to pay you in kids paint.
Do you think bloggers need their own industry association?
To be honest bloggers talk to each other. There will always be people who are willing to do a sponsored post for £20 and if someone needs £20 then that's totally their choice so I don't think there needs to be set fees or anything. But if you fail to pay someone or treat them badly then it does get found out and talked about. In fairness I totally expect that the same thing happens amongst PR's if they have issues with a blogger
What other blogs do you read?
Loads! I love Lulastic and the Hippy Shake and obsessively follow Glennon Doyle who used to write Momastery on Instagram and Facebook because she is all sorts of awesome.
https://www.vuelio.com/uk/wp-content/uploads/2018/09/Kate-Williams.jpg
430
760
Christina Pirilla
https://www.vuelio.com/uk/wp-content/uploads/2019/09/vuelio-logo.png
Christina Pirilla
2018-09-26 10:00:58
2018-09-26 16:10:03
Chatting crafts with Crafts on Sea