How to build a social presence when your audience isn't there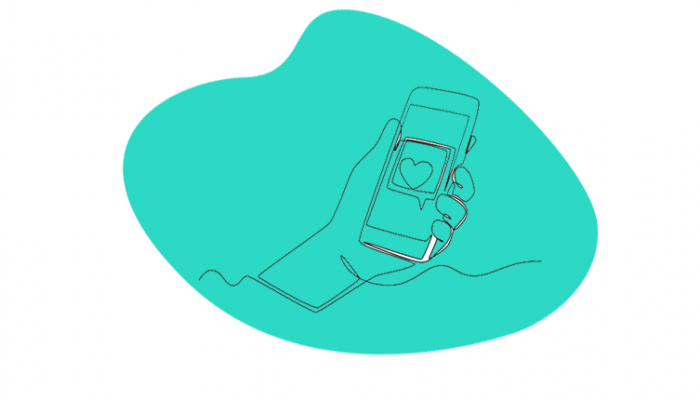 Metaverse, Web3, DAOs, VoIPs –  digital communities are evolving at a pace that can feel intimidating to keep up with, especially if you don't have a social media presence. We get it, sometimes there isn't the budget or capacity; or maybe your audience just isn't that tech-savvy. 
No matter the reason the juice is worth the squeeze. Investing in at least some sort of social strategy has a fruitful ROI for all – you just need to know where to place your efforts. 
Why should you bother?  
Before we outline how to build and measure your social growth, why should you even bother? 
Monitor market trends

– Social media is a great way to keep tabs on what's going on in the world of your target audience(s). By following key publications, influencers and competitors, you're able to see the latest trends, crises and stories quicker than they may emerge in traditional press.

Engage journalists

– Your audience may not be hyper-present on social media, but your target publications most definitely are. By pushing key messages online, you're building an archive of reasons for journalists to engage with you if relevant topics were to emerge in the media.



Example: In the latest Vuelio insights webinar, our data showed brands pushing their ESG accreditations on social media were considered more reliable by journalists. When it came to controversial topics, like climate change and cryptocurrencies, media opportunities were much higher if awards, initiatives and fundraisers were shared throughout the year, no matter how strong the digital presence of the brand.
Expands audiences

– You don't need a massive following to start expanding your target audience(s) quick and fast. Whether you're nurturing what you've already got or looking to break into a new market, tools like paid digital PR campaigns are highly effective for boosting brand awareness.

Embeds brand image

– Aside from your website, social media is another way for people to organically stumble across your brand and get an immediate feel for your image. Your interactions, tone of voice, posts and visuals are cues for your target audience to identify and align with your brand, with the end-goal of following to learn more. 
How do you build and measure your social profile without an engaged audience? 
Monitor competitors

– Where are your competitors posting? How often? Competitor analysis isn't everything, especially if you're ahead of the game – but knowing what's going on already is essential for gauging where to start.



Build a basic strategy

–  Build out a monthly strategy and social calendar that schedules your organic and paid campaigns, as well as what, when and how often you're posting.
Establish a set of KPIs

– What value are you hoping to get out of a social presence? Perhaps it's more media opportunities for a key spokesperson, or stronger brand awareness in a new demographic. If you're unsure where to start, opt for a

handful of easy metrics

that you can reliably repeat over a timeframe that is sustainable for you. Learn more about how to avoid key mistakes

here

. Some social metrics that effect PR include: 
  Earned content: 
Media mentions 

– Where are you being mentioned, tagged and what is being said? Who is speaking (i.e. publications, journalists, influencers).

User-Generated Content (UGC) Engagement:

This includes metrics like the number of user-generated posts, photos, videos, or reviews that mention your brand and how much engagement (likes, comments, shares) they receive.

Social conversation themes

– What are online communities saying about you?

Social Listening:

Using

social listening tools

, you can track conversations about your brand, industry, and relevant keywords across social media platforms. This can provide insights into trending topics, customer concerns, and competitive analysis.



  Owned content: 
Follower growth

– Who is sharing your content and what is your follower demographic? Are there any prospective audiences emerging that you hadn't previously known?

Social and website traffic

– Where are your audiences coming from? What percentage of your website traffic came from social media?

Conversion rate

– How has your social presence contributed to sales growth or another desired action among your audience(s)?

Adjust accordingly

–  By continuing to test and measure your strategy, you'll eventually build a strong analytical understanding of what is and isn't serving your ROI on social media. With competitors also in the mix, you'll have a strong benchmark to see where your brand's social presence lies and which adjustments you can make along the way. 
With all of this in mind, there are endless reasons that a social presence – of any capacity – is a highly valuable resource for achieving your PR goals. You simply don't need a highly engaged audience or a million followers to start growing key media opportunities and evolving awareness in ways that wouldn't otherwise be possible. 
If you just don't have the capacity

Needless to say, some organisations simply don't have the time or resources to both put out and measure a social strategy; or maybe you need bespoke and specific measurement that requires  a powerhouse analytical team. With Vuelio Insights, our trained experts will do all the work for you. We provide concise, informative and highly accessible reports tailored to your needs, ready to present to C-suite and stakeholders. Want to know more about this data or how media insights can support your PR and communications? Get in touch.
https://www.vuelio.com/uk/wp-content/uploads/2023/08/how-to-build-a-social-presence.png
430
760
Hollie Parry
https://www.vuelio.com/uk/wp-content/uploads/2023/09/vuelio-logo-200px.png
Hollie Parry
2023-08-10 14:47:56
2023-08-11 14:58:49
How to build a social presence when your audience isn't there