How healthcare providers can improve their crisis comms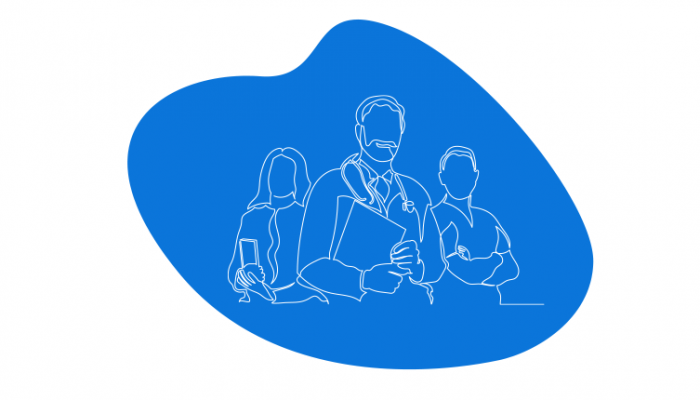 From industrial action to labour shortages, the need for quick and effective crisis comms can be a matter of life or death in the healthcare sector. 
Since the start of the COVID-19 pandemic, the demand for clear and transparent B2C communications has grown quick and fast. Reassurance is a foundational consumer need, particularly in times of societal upheaval.
Between 2019 and 2022, consumers expecting pharmaceuticals to aid stability in uncertain times rose from 38% to 50%, on par with their expectations of educators, friends and family networks. 
It sounds high-pressure, but it doesn't have to be. A data-led crisis strategy is your best friend —building a template now will save you from drowning in the deep end. Knowing the who, what, when, where, and why of your coverage means you're better equipped to reach the right audiences and minimise reputational impact in the process. 
Using industry research conducted by the Vuelio Insights team, here are five insights tips that can support your crisis strategy:
Assemble your squad 
First and foremost, a crisis committee is a sure-fire way to guarantee reliable and effective support. Involving key members from each department boosts internal alignment, efficiency and execution when it's go time.
Measure more often than usual 
Crisis coverage often evolves at a rapid pace, so it's a wise move to measure more frequently than usual. ROI is less of a focus in this scenario. Instead, you'll want to produce a separate and specific set of metrics that reflect where you'd like to be when you come out of the crisis. 
Daily measurement is ideal during the peaks of the event. Many organisations choose to outsource this support, so they have more time to focus on strategy and execution.
Define your voice 
Sentiment alone won't cut it when it comes to saving your reputation during a PR crisis. Your coverage needs to protect your reputation for key stakeholders. One of the best ways to make that happen is by having a killer set of key messages that are relevant and lightning-fast. These messages not only help you refine and prepare your response, it helps you measure how you're doing compared to the competition and give you a chance to tweak along the way. So, let's get started:
Whip up three-to-five key messages that say what you really want to say.

Decide where you want to shout those messages from—pick your prime platforms.

Check out how your coverage went—did your messages hit home? How'd your rivals do?

Set some KPIs to revamp any messages that fell flat or flopped. Take a look at this

five-step guide

to master the art of crafting key messages that hit the bullseye with your target audience.
Sorry isn't the hardest word 
Whether or not to apologise in a crisis is an ongoing debate. When measuring 15 high-profile retail crises over the past year, our research showed that brand reputation is negatively impacted if a clear apology and resolution is not provided, but only under the circumstance that one or two brands have caused the crisis.

Where it is an industry-wide problem, public expectations are lower and independent reputations are less affected. However, in all circumstances, public recognition as early as possible had a fundamental impact on reputation in all cases. 
When Shell was called out across international press for purchasing Russian oil in March last year, it rapidly resurrected some respect by following what Pink Elephant Comms refer to as the 'Three R's' – Regret, Reason and Remedy. While the story peaked around the world between 6 and 15 March 2022, the supplier's negative sentiment rate dropped from 89% to 68% after it released an extended apology on 8 March 2022.
Prioritise trust throughout the year 
Greenwashing, woke-washing, and alike are just some of many ways that organisations can be called out in the press for making false promises to the public. 
The best way to avoid this kind of misinformation-based crisis is to engage in activities that will both boost your credibility and be of interest to the media. For example, since COP27 in November last year, STEM companies that are part of the Science-Based Targets initiative (SBTi) have a much lower rate of allegation and investigation-based coverage than those who are not.
Want to know more about this data or how media insights can support your PR and communications? Find out more.
https://www.vuelio.com/uk/wp-content/uploads/2023/07/healthcare-comms.png
430
760
Hollie Parry
https://www.vuelio.com/uk/wp-content/uploads/2023/09/vuelio-logo-200px.png
Hollie Parry
2023-07-05 11:19:31
2023-07-05 11:20:41
How healthcare providers can improve their crisis comms