How to pitch to fashion journalists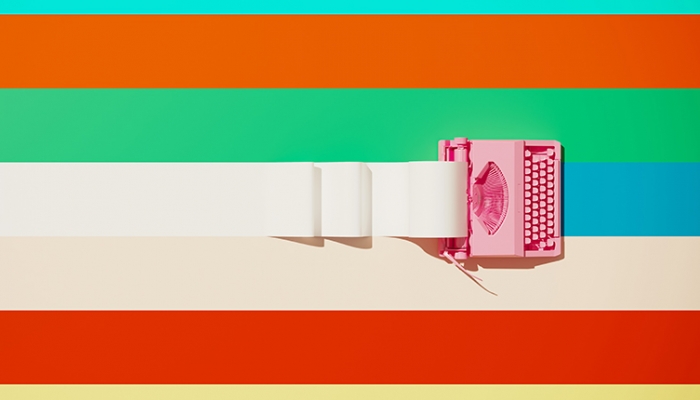 Though many of us may have spent much of UK Lockdowns I and II in scruffy pajamas, hoodies and slippers, fashion doesn't take time off. London Fashion Week 2020 went on unabated in September (part digital, part real space) regardless of the pandemic, and online shopping for new fits doesn't look to be tailing off any time soon… even when it is for more pajamas.
Below is a selection of advice on how PRs can help fashion journalists covering what's hot and what's not in coverings across national newspapers, high-fashion quarterlies, regional reads and blogs – because useful PR pitching will always be on trend, whatever the season…
1) Check the label
'For Fashion Finder, we credit the exact item celebrities are wearing. We work on stories which are new to the site each day and add in Fashion Finders to images which have already been used in stories. If you notice we have used an image of a celebrity wearing your client, please email us with the link to the story, and a link to the product.'
Hannah Eichler is the acting deputy editor for Fashion Finder, MailOnline.
2) Good tailoring is important
'I think it's most important for PRs to tailor their pitches: for example, sending me/the Telegraph poor-quality fast fashion launches, 'look at this celebrity wearing our brand', or responding to a specific pitch with something unrelated won't be in anyone's favour. Especially when followed up every day for a week-plus (journalists get hundreds of priority emails a day) – it tends to hurt relationships. Thoughtful, interesting and tailored pitches always get a response.'
Lela London is a digital lifestyle writer for Telegraph.co.uk and blogs at Lelalondon.com.
3) Timeless content is as good as quick trends
'To be honest, I don't really want to hear "pitches" from PRs, I just want to be informed about news and access about their clients and brands and see whether they might be able to work with a story I'm working on or planning, or might spark an idea for another. Because, essentially, it's the job of the journalist or editor to come up with the editorial idea and angle of a story, not the PR. I'm happy to receive emails with said news in but don't necessarily expect an immediate response. A lot of "news" isn't actual news, but might make a nice nugget of information in a long read.
I also hate having my inbox gate-crashed by huge-sized image files. And if you send a WeTransfer, please give it the longest possible expiry date – often, I don't get around to looking at it until it's expired which then means a whole back-and-forth again… which is frustrating for all involved!'
Jessica Bumpus is a contributing editor at The Week: Fashion and a freelance journalist – read more about her career and work in this ResponseSource interview.
4) Include pictures that aren't passé
'I know opinions vary but personally, I prefer to hear from PRs or brands via email rather than messaging. I also appreciate low-res embedded images so I can easily get a sense of what is being presented. Links to hi-res images are always helpful, especially if there is no expiry date.'
Sophie Elkan is the fashion & beauty editor for OX and OX Weddings. Find out more about her work on her website Sophieelkan.com.
5)Full length shots and less moody models, maybe
'I like to receive information from PRs which is relevant for the publications I work for, or of interest for my Instagram where I like to focus on sustainable fashion. It's great to include all pricing and stockist details on the hi-res imagery – both cut outs and campaign imagery. It's great to have an option of full length model shots, with no cropping at the top of heads or feet, as one of the publications I work for often uses fashion model shots as front covers, where the clothes are credited and appear on my fashion spread. I also appreciate 'to camera' smiley model shots, although I'm aware that brands don't always want to get that image across, preferring to evoke more of a 'mood'. It's easy if pictures are all available and fully credited on PR shots.'
Wendy Rigg is a fashion and style director whose work can be seen in publications including the Sunday Post's P.S. Magazine and Saga. More about her and her work can be found at Wendyrigg.co.uk.
6) Check the fit
'I love to work with brands that are close to my style and ethics, as well as brands that are a household name. Personalised emails are usually my favourite. The PR needs knowledge on who they're contacting (blanket emails are cold) and need to show a genuine interest in your work for a relationship to build.'
Lorna Burford blogs at Raindrops of Sapphire – read her Blogger Spotlight.
'A PR should always know what a publication is about before even thinking about contacting them to sell a story idea or brand. Nothing worse than when people get in contact with irrelevant ideas.'
Jo Phillips is the owner of .Cent.
7) Personalised emails are always in fashion
'Email is definitely the way to go – Instagram DMs unfortunately get lost among personal messages. I always warm to a personalised proposal more than a blanket email, and if the brand is a good fit for my readership and they get straight to the point with what they're proposing, then I'm all ears.'
Catherine Summers is a fashion blogger posting at Not Dressed As Lamb. Read more in her Blogger Spotlight.
8) Make sure you know the writer's style
'I like to work with PRs who understand what Grey Fox stands for and have looked at my media before contacting me. I like to present well-made and sustainably produced, stylish products to my following in a way that is authentic. I prefer personal contact and am rarely impressed with the impersonal "Hi, how's your day been? Here are some cool products for you to feature on your blog" sort of approach.'
David Evans blogs at Grey Fox – read more about his work in this Blogger Spotlight.
Do you have experts, statistics and surveys, products for review and people for interview that UK journalists, bloggers and broadcasters would find useful? Take a trial of the ResponseSource Journalist Enquiry Service to get their requests for content directly.
https://www.vuelio.com/uk/wp-content/uploads/2020/11/Fashion-journalists.jpg
430
760
Phoebe-Jane Boyd
https://www.vuelio.com/uk/wp-content/uploads/2023/09/vuelio-logo-200px.png
Phoebe-Jane Boyd
2020-11-16 10:45:41
2020-11-18 13:53:48
How to pitch to fashion journalists