Influence at the Vuelio Blog Awards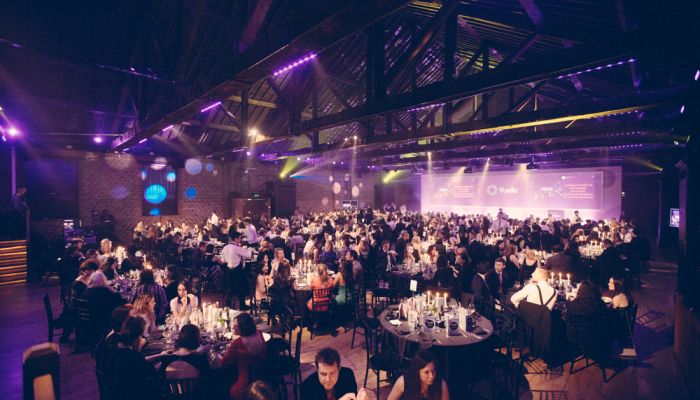 The terms 'bloggers' and 'influencers' now go hand in hand; they're online trailblazers and trendsetters who can make or break products and services with a few carefully chosen words or pictures.
The Vuelio Blog Awards were set up to celebrate these influencers – promoting best practice and encouraging a high standard of communication from presentation to content and engagement.
The shortlisted finalists at this year's Awards are irrefutably influencers. Our 82 individual bloggers, across 14 categories, have between them over 18.5 million followers on social media.
To put that in perspective, the combined circulation of every major newspaper in the UK is 8.8 million; the X Factor peaked in 2010 with 14 million average viewers; and king of breakfast radio, Chris Evans, has only ever managed 9.8 million listeners.
Blogging in the UK is big business – 12% of bloggers are now professional and that's set to rise rapidly. A single Instagram post can be worth tens of thousands of pounds and influencers are starting to seek rewards for their reputational power.
Our shortlisted bloggers encompass both micro and macro influencers. Macro influencers have hundreds of thousands (or millions) of followers and are seen to influence a wide demographic. Micro influencers have fewer followers but their audience is typically more targeted and engaged, so the influence they wield is more powerful.
This is nothing new, it's the same model as the industry verticals in traditional press and how small B2B publications are able to charge high prices for advertising and affiliations due to their highly targeted and engaged audience.
What's exciting about bloggers and their influence online is that it's still new. Blogging is, at best, about 20 years old but the commercial blogging industry is much younger. That means new stars are being discovered all the time and the 'next big thing' could come from anywhere.
At the Vuelio Blog Awards, we have a ballot of bloggers who have entered to attend – any one of them could be a leading blogger of the future just waiting to hit the big time.
The blogging industry continues to go from strength to strength and there's never been a better time to be part of it.
https://www.vuelio.com/uk/wp-content/uploads/2014/01/Vuelio-Blog-Awards-116.jpg
733
1100
Jake O'Neill
https://www.vuelio.com/uk/wp-content/uploads/2015/10/vuelio-logo-transparent.png
Jake O'Neill
2017-10-09 13:40:18
2017-10-09 13:48:51
Influence at the Vuelio Blog Awards