Interior Design Spotlight: Sophie Robinson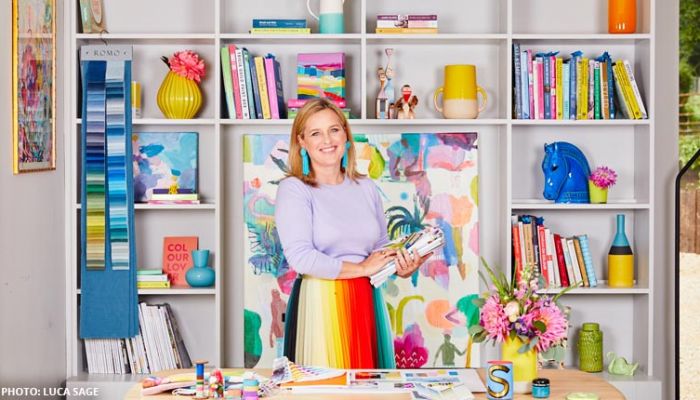 Sophie Robinson has over 20 years' experience in the industry and her eponymous blog recently ranked in the Top 10 Interior Design Blogs. A familiar face to fans of BBC interior design programmes, Sophie uses her blog to showcase her colourful renovation of her dream home and also co-hosts a podcast with fellow Top 10 blogger, Kate Watson-Smyth.
We spoke to Sophie about her bold style, the rise of Instagram in the blogging community and her favourite campaigns (spoilers: it's all about the colour!).
How do you describe what you do to other people?
Gosh it's not straightforward. First up I'm an interior designer. But not what you might expect. I don't do up rich people's houses! With my background in magazines, I work within the media designing rooms for photo shoots, TV shows, events and exhibitions. I share my interior design knowledge through my blog, Instagram account and the online courses and workshops that I run. I'm a recognised colour expert and passionate about helping people have vibrant and authentic homes.
How much of a community is there around interiors bloggers?
The community is huge and spills over to social media too. I have always loved working in interior design as the people are just lovely and I've always found everyone very supportive. The blogging community in particular have done a great job of democratising what was once a very snooty industry.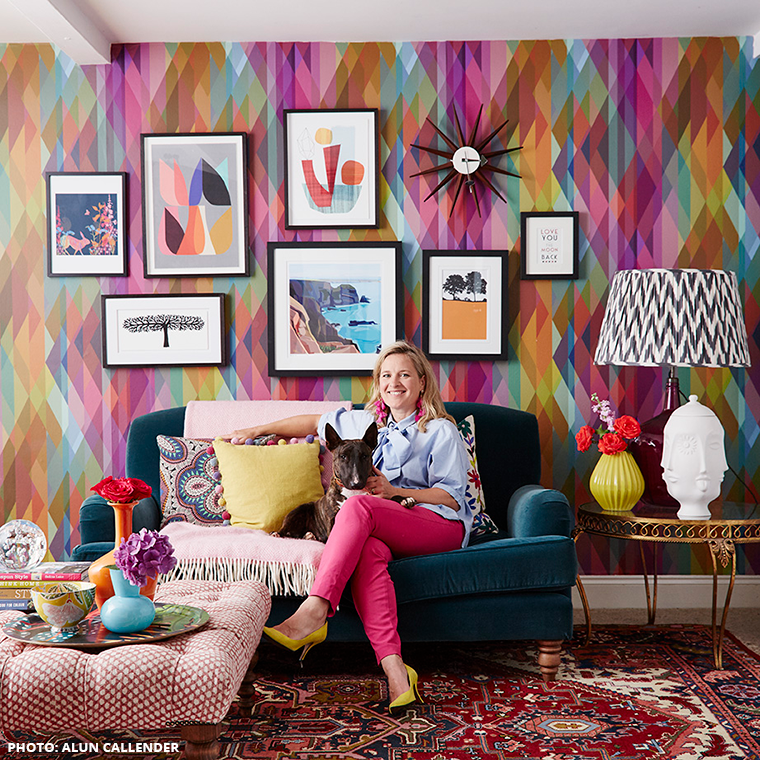 What's the best thing about being a professional blogger?
Having worked on magazines and for brands for the past fifteen years, what I relish about blogging is I'm in control of my own content. I can choose to talk about and share what I love and it's allowed me to really follow and deepen my passion for colourful interiors.
What does the future of blogging look like?
I think Instagram has taken a lot of traffic away from blogs in the past couple of years so blogging needs to evolve with the changes. For me, Instagram is easy to dip in and out of and it's a fast way to learn what people are up to. However, in terms of interior design, sometimes you want a deep dive into a topic and blog post allows you to do that. My website is also not just a blog but a hub that brings together everything I offer, with the regular blog posts the beating heart at the centre of it all.
How do you describe your style?
Bold, colourful, happy.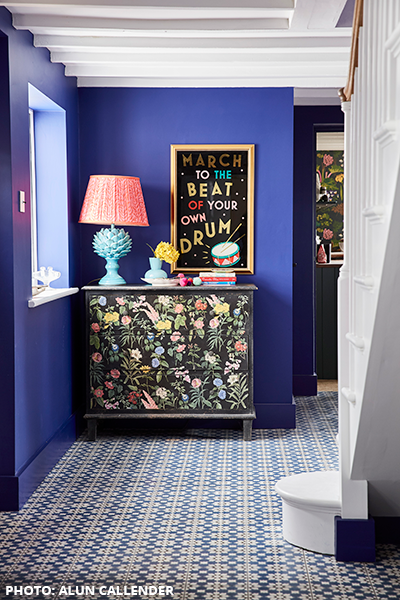 What's your favourite room in the house?
My hallway! Odd choice but I've gone to town painting it my favourite Lazuli blue. It's the first thing when I walk through the door and I walk through it throughout the day as I work from home. The hallway connects all the spaces in your home so it deserves some love.
How long do you leave a redesign before wanting to do it again?
OMG it's the opposite for me. I just want to get rooms finished. I have a builder for a husband and getting any projects finished in our own home just takes forever!
What's the best collaboration you've worked on with an agency or brand?
The best collaborations that work for me are ones that really play into my strengths. I designed a House of Colour in my own signature style for furniture brand DFS, which included designing a room, hosting a live panel debate and holding one of my colour workshops for customers. I also loved doing a media campaign all about the psychology of colour for Habitat. It's such a fascinating topic and I love how with a little knowledge of this framework people can really get empowered about how they want the home to feel. We did a photoshoot, video content, shop floor installation, as well as hosting press evenings and customer workshops.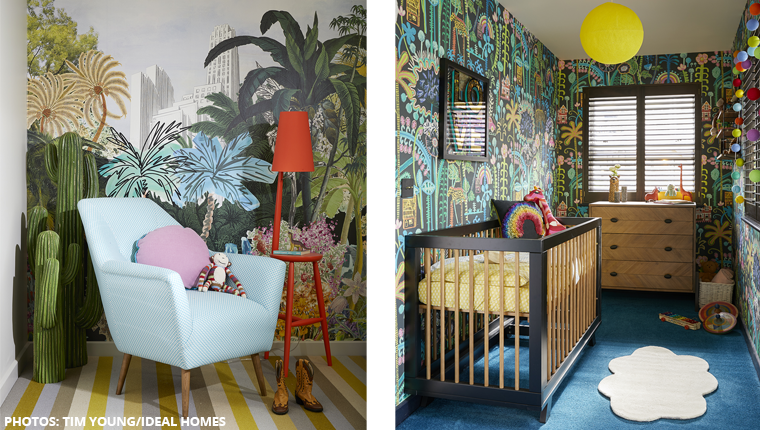 What advice would you give PRs looking to get in touch?
Be really clear on your campaign objectives and pick a blogger who is inline with those brand ideals. I'll never forget a PR asking if I'd like to be the face of a new trendy kitchen range they were launching. I said, 'Sure send me over the images of the kitchen'. Well, it was grey. I thought… don't you know who I am!
What other blogs do you read?
My podcast co-host Mad About The House of course! Kate would never talk to me again if I didn't! To be fair I've read all the blogs in the Vuelio top ten. All very good indeed! As a new entry to this list I'm happy to be in such great company!
https://www.vuelio.com/uk/wp-content/uploads/2019/09/Sophie-Robinson-Feature.jpg
430
760
Vuelio UK
https://www.vuelio.com/uk/wp-content/uploads/2019/09/vuelio-logo.png
Vuelio UK
2019-09-16 15:00:25
2019-09-16 15:00:25
Interior Design Spotlight: Sophie Robinson