International Women's Day 2018: Joanna Arnold, CEO, Access Intelligence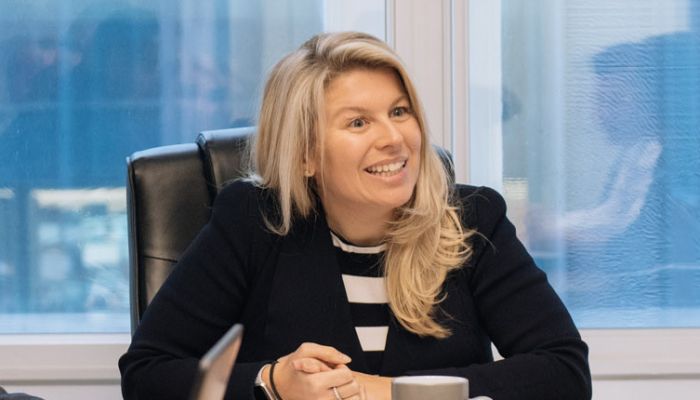 Joanna Arnold is the CEO of Access Intelligence, the parent company of Vuelio. On this International Women's Day, and following our interviews with leading women in PR, we spoke to Jo about working in tech, gender diversity and her advice for other women who are just starting their careers. 
It's shockingly rare for SaaS chief execs to be female, what's it like to be a woman working in this industry?
I think it's an issue for start-ups more broadly – in 2016, just over two per cent of all capital raised went to female-led businesses. That said, I wouldn't say I felt isolated; on the contrary, with some thankfully rare exceptions I've always felt supported. What's more, I'm very lucky to be surrounded by some fantastic women at Vuelio, where 70% of our management team is female.
What needs to change to increase gender diversity?
This is such a complicated question, there are just so many factors involved. Undoubtedly there are early social pressures – gendered toys, that kind of thing – which are reinforced by broader social structures as girls grow up.  And of course, those broader social structures are mirrored in the corporate world.
But I do believe fundamental change is coming. For young girls today, technology is just a normal part of their everyday lives. There are apprenticeships dedicated to helping women get started in the industry and academies to help them progress. And I think of myself as part of a new generation of leaders whose approach marks a challenge to those established corporate structures. All these things are working in concert to create a more diverse, more dynamic, more welcoming workplace.
We also need to be mindful of our own privilege. In particular, we need to show consideration for other factors that hold people back, such as race, age and class. I consider myself extremely fortunate in many ways, and I think women in similar positions need to examine their privileges too; we have to be sure that diversity initiatives do not focus on gender alone, thereby excluding those people, women or men, who most need support.
What advice would you give women who are just starting their careers?
Being around people who support your career is so important. I've seen it so often, when people find themselves boxed in by their accomplishments; they're good at their job, and their boss wants to keep it that way by not helping them to advance! I think women are more often subject to this because they're more likely to lack confidence (see above – though of course, it's perfectly possible for women to be the bosses keeping people back). Don't let other people's insecurities and biases stop you growing – make sure you're surrounded by colleagues with the generosity of spirit to help you succeed.
For me, another key to growth is staying humble. You should always be learning, and I firmly believe you'll learn a lot more if you're open to thoughts and ideas from everyone and everywhere. Consciously try to embrace a diverse range of opinions, and in particular be open to those you might otherwise reject instinctively – you'll learn more and grow fast if you're consistently challenging yourself.
Most important of all is to find something that in some way inspires you. I'm lucky that I'm able to do something I truly love, in a sector that I find incredibly exciting. Not everyone is so fortunate – they might not love their work, but if you're building a career it's essential that you derive pleasure from it in one form or other.
https://www.vuelio.com/uk/wp-content/uploads/2018/03/Joanna-Arnold-IWD.jpg
430
760
Jake O'Neill
https://www.vuelio.com/uk/wp-content/uploads/2023/09/vuelio-logo-200px.png
Jake O'Neill
2018-03-08 14:58:05
2018-03-08 14:58:05
International Women's Day 2018: Joanna Arnold, CEO, Access Intelligence