Journalist Spotlight: Kara Godfrey, Express.co.uk
An interview with Kara Godfrey recently appointed online travel reporter at the Express and London lifestyle blogger. Kara chats to Vuelio about her experience working in a fast-paced, digital environment, the evolution of her blog, social media engagement, what makes for good PR relations and her favourite place to travel.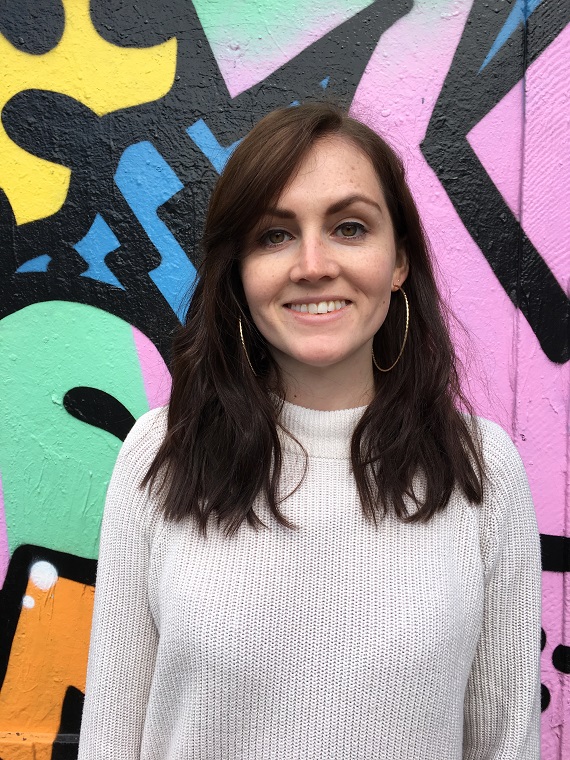 How are you feeling about your new role as online travel reporter at The Express? What does the job entail? I'm really enjoying it, as it's a great opportunity to work at a national newspaper with such a fantastic team of women. It's fast-paced, covering any new updates in the travel industry which, as you can imagine, is ever changing what with Brexit, laptop bans, airline restrictions, etc, so it's always a busy day of researching, pitching and writing.
You're also a blogger and run your own London lifestyle blog, 'kara willow'. Can you tell us a bit about your blog and the idea behind it? Do you find it easy to juggle blogging with your reporter role? I first started my blog at university, over five years ago, mainly to build my experience of writing. It used to be more fashion related but it's since evolved into more travel with lifestyle aspects included. It's definitely helped me get my writing positions in the past but it does sometimes have to take a backseat, especially when I've been writing for eight hours in the day to avoid burning out. I get a huge amount of pride in it though, especially when people say they're actually been reading it as it requires a lot of work behind the scenes.
What do you enjoy the most about your job? What are some of the more challenging aspects? I love being in the know; we are writing as the news is hitting so it's ridiculously quick and exciting. It's tough sometimes when news is just coming in regarding something happening and we create a lot of content for the website on a daily basis but the challenge is what keeps you focused.
What are some of the advantages and/or challenges when working on a digital platform? The advantages of the digital platform are being on the ball and getting the news as it happens. A monthly magazine is three months ahead when they are creating their content whereas if we want to work with someone, we can put it up within the hour. We can also share our work and directly see the engagement of it, whereas print is a struggle to do so.
A challenge can be finding out what works; what the audience is, what keywords and SEO, etc. But eventually the rhythm flows and you realise what people like to read.
What role does social media play in your work? What are the advantages and disadvantages of social media for journalists? It has a huge role, as the Express social media accounts have hundreds of thousands of followers. It creates so much engagement and so much is on mobile now so to ignore it would be foolish. It also helps engage with people; finding experts to speak to, speaking to other journalists, as well as getting the news from it as well.
The disadvantages always lie in the trolls; unfortunately, you just have to think of it as a positive because at least they're reading the articles!
What kind of relationship do you have with PRs? What advice would you give to PR professionals who want to work with you? We work closely with them because it's a great relationship between the two of us, despite the bad press it might get. As long as it is relevant then a great press release that suits our audience is perfect, and everyone is happy as we get a great story and the PR gets great coverage. There are good and bad PRs just as there are journalists, but I have a few that I know well and work with a lot which is really helpful in the industry.
For people wanting to get in touch, all I can ask is to e-mail and make it relevant! Calling me about a new dental toothpaste isn't going to work I'm afraid. I do try and get back to most emails but if I don't I'm either too busy or it just isn't relevant.
What type of press material are you interested in receiving? Anything travel-related that makes you stop and think; it may not work for our audience but you never know and it might have a great angle regarding the current news.
Take 5:
What is your favourite thing about London? The business of the place, yet how kind everyone is. I never see a woman struggle with a buggy or an elderly man with a bag without everyone dashing to help. Oh, and the brunching of course!
Where is your favourite place to travel? Tough question! I have a soft spot for Copenhagen with the beauty of the city and its fantastic food, but I've just returned from Croatia and fell in love with the history and the nature side of there, too. I'm hoping to go further afield soon, so places like India, Oman and Morocco are next on the list!
What 3 items can you not travel without? Socks, my camera and my portable charger.
Who would you choose to play you in a film? A friend's mum once said I reminded her of Liv Tyler (which couldn't be further from the truth) but I adore Emilia Clarke as she's kind but quirky so I would say her.
Do you have any surprising hobbies or interests outside of work? I play for a local hockey team in the city, as well as attempt to kickbox at least once a week.
 Share your comments below or Tweet us
@Vuelio
https://www.vuelio.com/uk/wp-content/uploads/2017/06/Kara-Godfrey_Vuelio-e1513774372448.jpg
463
756
Christina Pirilla
https://www.vuelio.com/uk/wp-content/uploads/2019/09/vuelio-logo.png
Christina Pirilla
2017-06-09 12:44:53
2017-06-09 12:45:26
Journalist Spotlight: Kara Godfrey, Express.co.uk