Journalist Spotlight: Kim Carr
Self-styled pop queen Kim Carr was recently appointed music features editor at the Daily Star, alongside her existing role of Playlist editor. Kim spoke to Cision about being a Jack of all trades, working with PR and Gary Barlow.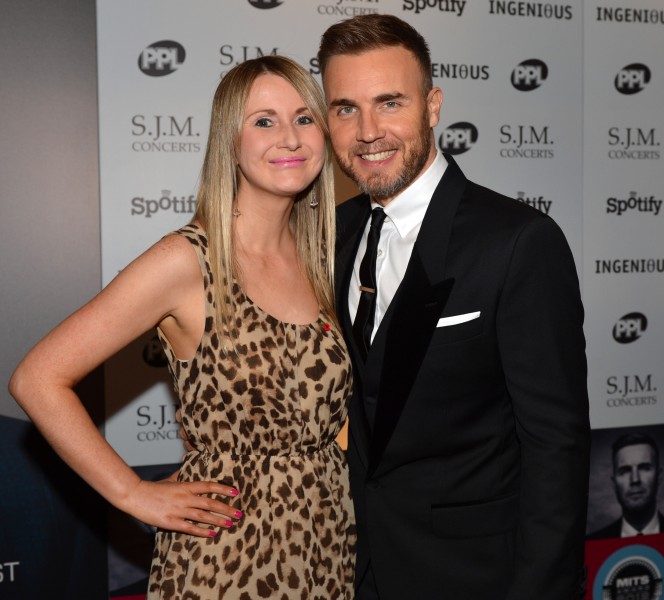 What does your new role involve?
We're a very small features team of six, so we all multi-task now. I do centre spread music features and we take it in turns to edit the Goss column on a Sunday. Music is my primary focus, but it is nice doing other things as well, for example travel features. Because we're a small team we're able to suggest ideas for features quite freely, which makes me a bit of a Jack of all trades.
What does your role on the Playlist column involve?
The Playlist column runs six days a week, primarily focused on exclusive interviews with mainstream artists in the charts. Recent interviews include Gary Barlow, Boyzone, Paloma Faith – so all the big hitters. On a Monday we have a singles and albums review page, and we try and profile new talent that we think will break through or deserves national exposure. For the column I'm mostly doing interviews, gig reviews, networking with our PR contacts and keeping on top of what's doing well in the charts.
Who is your target audience?
I think our readers are the everyday people on the street; they watch The X Factor, they're buying music that goes to number one, and they cover quite a big age range – from people in their twenties to people in their late forties. I don't think we have a typical reader, it could be a guy on a building site reading the paper while having his sandwiches or a mum with some spare time waiting to pick up her kids from school. That's important to us in terms of content because it all varies. So we cover a diverse range of music content from the Download festival, with retro rock acts, to the Brit Awards.
What's the best time to reach you?
We have morning conferences around 12.30 every day and so we need our stories before that. If you have a story, the morning is a good time to email but don't phone me – I'll probably be putting together the conference list. We always ask people to give as much notice as possible for stories, though we do have the ability to change things at the last minute in the second edition. That said, there's no point ringing me at five to put something little in. But we could make an addition if it was huge; maybe something that involved One Direction.
What's the best way for PRs to work with you?
It's about exclusivity, which means offering us a picture that hasn't been in one of our rival papers, or offering us one-on-one interviews with artists. Most people are pretty good at understanding that there's no point pitching me a picture that's been in The Sun two weeks before.
What do PRs do that's bad?
It can be frustrating if people pitch the wrong type of story, perhaps a gossip story rather than a music one. We're always happy to talk to new people, but if they don't know who they're pitching to it makes them look silly and that's somebody I probably don't want to deal with.
Take Five
Who was your favourite interviewee? 
I love Take That so it would always be them. I think Gary Barlow is one of the nicest guys in showbiz. 
Who was your least favourite interviewee? 
It's generally the acts that are not that famous, that have the biggest egos. I've interviewed the big divas – Whitney Houston, Celine Dion – and they were so nice. It's normally the people going nowhere fast that are the idiots. Probably the one that sticks out most at the moment in my eyes is Jason Mraz; he was quite rude to me on the phone, so I just cut it short.
Who will be big in 2014?
There are quite a few: Ella Eyre, Sam Smith, Raleigh Ritchie and Hobbie Stuart. It would be nice to have some guys breaking through because there has been a domination of solo females recently.
What super power would you have?  
It would be helpful to teleport because my family lives in Scotland and I don't get to see them as much as I would like. Though it is quite nice to travel on a plane for a few hours and not be contactable or have lots of emails coming in. 
Who would play you in a film?  
She looks absolutely nothing like me, but I think Mila Kunis is fabulous. She's quirky and I think it would need to be someone fun who could handle a strong dose of Scottish sarcasm.  
Editorial information on Kim Carr, the Daily Star and thousands of other media contacts and outlets, can be found in the CisionPoint Media Database.
Priyanka Dayal
https://www.vuelio.com/uk/wp-content/uploads/2023/09/vuelio-logo-200px.png
Priyanka Dayal
2013-12-10 10:52:05
2013-12-10 10:52:05
Journalist Spotlight: Kim Carr