Journalist Spotlight: Oliver Thring
Oliver Thring was recently appointed assistant food editor at The Sunday Times Magazine. He talked to Vuelio about trends in the food industry, wanting 'more' PR and being played by Whoopi Goldberg.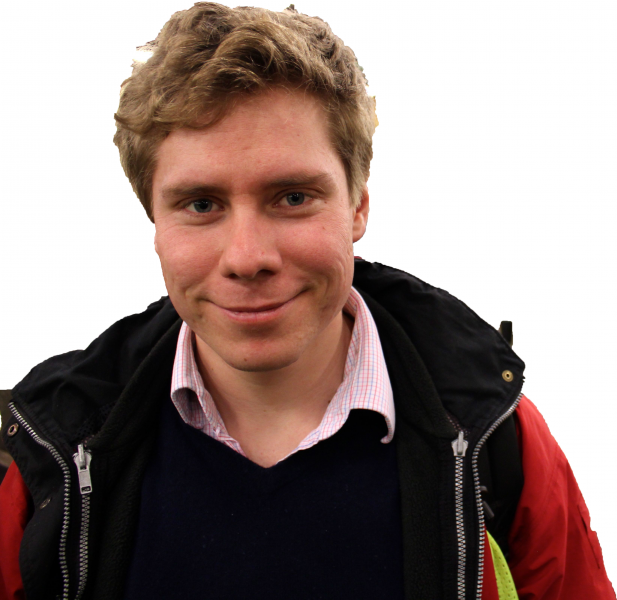 His new role involves editing the food and drink coverage throughout the magazine, commissioning food features and looking after The Sunday Times' new cook Gizzi Erskine. He is also a features writer for the News Review section of The Sunday Times, writing on anything from politics to Facebook parties.
Outside of The Sunday Times, Oliver is also the food columnist for easyJet's inflight magazine Traveller and a freelance for a number of other magazines. He writes food and travel features for Spear's, as well as general pieces like 'How to buy your own private island' or 'How to go into hiding while protecting your assets'.
How does writing about food and travel work together?
There's a wonderful synchronicity between them and one of the most intoxicating things about being a food writer is that it ties so beautifully into travel writing. In fact, I think looking at the food of a country or the food that its people eat is one of the swiftest routes to finding out about that country and how they think.
How does the food industry stay fresh?
A very good parallel is the fashion industry. I don't know much about the fashion industry, I must say, but as I understand it (having watched The Devil Wear's Prada), it seems that the excesses of the Catwalks, or things that happen in high fashion, gradually filter through into the high street. I think the same thing happens with food; there are a small number of very talented chefs or restaurateurs who capture trends when they're on the rise or generate trends that other people copy, and that gradually filters through into the general restaurant scene.
It has happened a lot recently with American food, particularly greasy, sexy, dirty American food. A restaurant like MEATliquor started up and various others followed them and then the culmination came when Jamie Oliver opened Jamie's Diner in Piccadilly Circus. Now you're seeing that same American food in ordinary pubs.
So what is going to be the next 'trend'?
I've been saying it for a while now but I think Korean is under-represented in the UK and has further to go. We're coming to 'peak burger', so to speak; the burger trend is definitely on the wane and there's only so much column inches you can dedicate to a meat sandwich. We've seen a little bit of Peruvian recently, but I think South American food will become more popular in London. The World Cup might well help to push that next year.
What are the challenges of publishing behind a paywall?
You need to make the product attractive enough to an audience so that they're going to pay for it. I think it's something the paper does quite well on the whole. I was going to say it's harder to get a sense of community behind the commenters, and that's sort of true because you struggle to get hundreds and hundreds of comments on a single piece. To counter that, the hundreds of comments you do get on two of the popular free news sites are not always the most scintillating or elevating discussions. Also, the advantage of having a paywall is that The Times and The Sunday Times commenters post under their real names, which helps people consider the comments they make.
How do you work with PRs?
My work with PRs is quite varied though the vast majority of my press releases are related to food. Today, for example, because of the royal baby, I've had 20 or 30 themed press releases for food and drink. I need to get more 'newsy' releases, things with numbers and from think tanks. I'm wary of asking for more press releases but I could do with more in that area.
Also, nothing explains something quicker than a picture and I'm amazed at how many 'new restaurant' press releases don't include one. I appreciate that some of them are still under construction but there's always something you can do, external shots or something.
What's your favourite dish? 
Probably pizza. Two chums of mine, who call themselves the Pizza Pilgrims, are about to open their restaurant doing Neapolitan-style pizzas. They make the best pizzas I've ever had with thin bases and puffy crusts. But it's really hard to pick a favourite dish; it changes all the time depending on the mood you're in, the people you're with, budget etc. 
Is there anywhere in the world you haven't visited that you'd like to?
Loads! I've never been to China (apart from Hong Kong). I haven't explored anywhere near as much of America as I'd like to – I've basically only done the East coast and West coast. I grew up a little bit around Boston, but never explored America properly. And India, I've only been to Rajasthan so I want to see more of India. Those are three obvious ones, but there's a big world out there.

What would your super power be?
What's the usual choice, time machine or invisibility? I'd probably choose a time machine.
Would you go forward or back in time? 
Both. Forward in time to get the lottery numbers and back in time to correct mistakes and change the course of one's own and others' destinies. One would have to be sure to be a responsible time traveller.
Who would play you in a film?
Whoopi Goldberg. 
Editorial information on Oliver Thring, the titles he writes for and thousands of other media contacts and outlets, can be found in the Vuelio Media Database.
Priyanka Dayal
https://www.vuelio.com/uk/wp-content/uploads/2019/09/vuelio-logo.png
Priyanka Dayal
2013-07-24 12:50:44
2017-11-10 15:43:59
Journalist Spotlight: Oliver Thring