London Beauty Queen rebrands to become Hayley Hall UK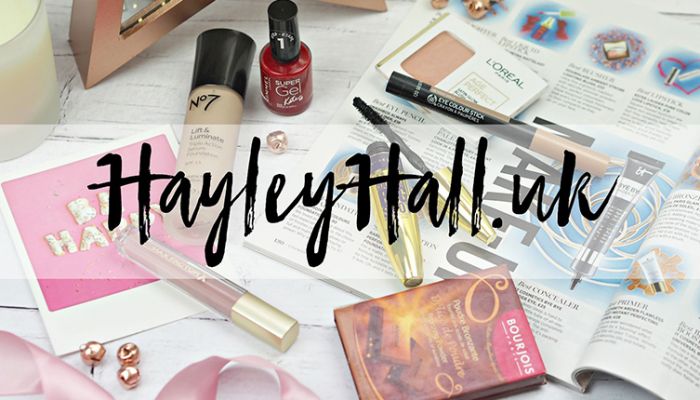 Hayley Hall has rebranded her award-winning beauty blog – London Beauty Queen, which has been a key part of the beauty blogging industry since its launch 2010. Now called Hayley Hall UK, the blog covers more than beauty with fashion, lifestyle and thought-pieces also featuring prominently.
We caught up with Hayley to find out about the rebrand and what it means for the blog.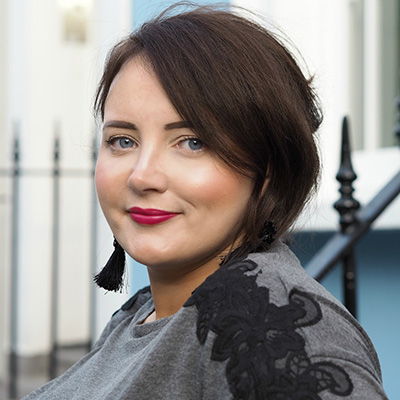 Why have you rebranded?
It's something I'd been thinking a lot about in the last year or so, having been using the LBQ alias for nearly a decade. Although the name had become rather iconic, I felt I was becoming more and more distanced from it – especially as I started as a 27-year-old single Londoner and am now a 35-year-old married woman living in the Shires! I felt like it no longer reflected who I was or what I wanted to write about, so I spent a year transitioning away from only beauty and introducing more topics – including fashion, lifestyle, travel, wedding and home.
Back in 2010 we all picked random names that stuck in heads but didn't exactly have longevity, so it was an inevitability to drop LBQ at some point; when I married last year, it seemed like a natural progression to adopt my new name as my online identity too.
What can we expect from Hayley Hall?
More of the same – I've spent 12 months transitioning and measuring the popularity of different types of content, so the name change is more of a branding issue than anything else.
What's the rebranding process like in terms of website management?
Easier than you may expect, but you do have to prepare and be organised! The hardest thing was finding social handles that I could use, so I spent a long time setting up test accounts and claiming different names so they would be as consistent as possible. The URL switch was relatively easy and londonbeautyqueen.com will continue to redirect to hayleyhall.uk, but it's all the niggly bits that take the time; it was a full day of admin and updating to get it all in order.
Are you measuring the brand change in any way/are you hoping for any particular outcomes?
One of the main reasons for the name change was the fact many brands and PRs couldn't see past my URL; they made the assumption that I was only interested in beauty or was much younger than I am. I'm hoping rebranding helps me to build connections outside of the beauty world and continue to connect with brands I'm passionate about.
How does this affect how you're working with brands/PRs?
Only positively – I'm open to covering different topics and collaborating with different sectors.
Do you think this marks a wider trend in bloggers moving from single topics to broader lifestyle subjects?
Yes absolutely. Many of us started with a singular interest, but after doing the same thing for such a long time, it's vital to diversify to maintain your passion. I became a bit lethargic with beauty launches, having seen the same thing five times already, so I needed to introduce new areas to keep my creativity flowing. Readers are also increasingly interested in the person behind the blog, rather than just what they're reviewing; I get some of my best engagement on fashion posts and thought pieces, although beauty will always remain a huge focus for me.
Do you consider yourself a lifestyle brand?
Not really. I'm a writer and creative, even though what I've created is a brand in the simplest terms.
What do you call yourself (blogger, content creator, influencer)?
All of the above, depending upon who I'm talking to! I work with a lot of brands on a consultancy basis (utilising my decades worth of experience in digital marketing, social media and branding) so I'm not just one thing – even day to day I totally change!
Hayley Hall and her blog, Hayley Hall, are both listed on the Vuelio Influencer Database.  
https://www.vuelio.com/uk/wp-content/uploads/2018/02/hayley-hall-uk.jpg
430
760
Jake O'Neill
https://www.vuelio.com/uk/wp-content/uploads/2019/09/vuelio-logo.png
Jake O'Neill
2018-02-06 15:54:35
2018-02-06 15:59:13
London Beauty Queen rebrands to become Hayley Hall UK