Media attitudes towards AI journalism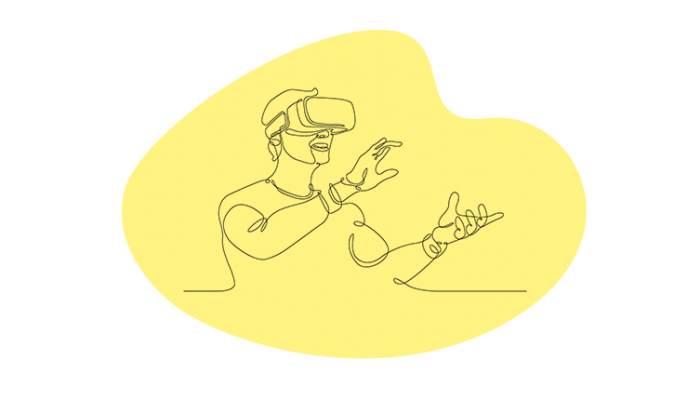 Following the rise of ChatGPT, Metaverse and NFTs, the ways in which publishers engage with AI and other tech innovation has rapidly evolved over the past few years. While profit and data preservation are some of the proposed benefits, job security and misinformation are some of the biggest concerns in the sector.
Key Takeaways
Among the 2.5k articles analysed over the study period, 38% mentioned job losses and 32% mentioned concerns around misinformation.
Several trade and regulation bodies from around the world have released media statements around the risk of revenue loss tied to AI.
Approximately 12% of coverage explored how the Metaverse can pose several profitable opportunities for publishers, whereas 15% mentioned how AI bots run the risk of overriding paywalls.
The publications discussing AI in relation to publishing were wide-reaching: 36% were general news outlets, 30% were tech outlets, 20% business and finance and 14% publishing.
In 2021, Microsoft president Brad Smith told a US congressional hearing that tech companies had 'not been sufficiently paying media companies' for the news content that helps fuel search engines like Bing and Google.
Flashforward to 2023 and Microsoft's ChatGPT competitor, Sydney, is under as much scepticism as other AI chatbots in the publishing industry. Trade and regulatory bodies are sharing their concerns with the press on a global scale — Danielle Coffey, VP at News Media Alliance, described the launch of such services as 'highly problematic for [our] industry', adding that there's 'no revenue coming back to news publications' unless specific agreements are to be put in place.
What themes are leading the conversation?  
*Data shown above was collected between 1 December – 20 March 2023. 100% equates to all content discussing progressive technology in relation to the publishing sector (2,433 articles). Publication types focused on general/PR news, tech/publishing/business and finance publications.  
Over the past four months, the leading topic of conversation across all publication types has been AI-generated content. Forbes predicted 'AI in the publishing industry' as one of the major trends of 2023, while What's New in Publishing (WNIP) reported that AI as a whole will become 'an essential and necessary media tool' that could 'significantly improve efficiency and effectiveness'.
Another common theme has been Web3. As the core concept of Web3 is decentralisation, discussion in the press has been largely focused on how journalists can use this to get more direct recognition and reward for the work they produce.
NFTs play a central role in the structure of Web3, which has already been adopted by several publishers. Pearson, Time, Le Parisien and The Economist are some of many to have received international coverage last year for their successful experimentation with the digital currency.
AI models in publishing
The second-highest topic of conversation across all publication types has been the launch of ChatGPT, the new OpenAI model, as well as the competitor bots that followed.
The vast capabilities of such technology has taken the potential of AI-generated content to a whole new level – an opportunity that has not been discussed positively across creative trade publications.
Job Losses and fake news

Among the 2.5k articles that the Vuelio Insights Team analysed over this study period, 38% warned the risk of job losses that could come from AI in publishing. Coverage has remained consistently high since 22 Dec 2022, with a slight increase when OpenAI released Jasper in February — a business-specific, subscription-based model that can be tailored to strategic needs.
An additional 32% of media coverage expressed concerns over misinformation and lack of transparency if human journalists are replaced; Toby Walsh, Professor of AI at UNSW Sydney, was quoted in a WNIP article warning publishers that excess discretion has been a 'trigger for bad behaviour in tech spaces' many times before.
Similarly, Paul Deegan, President and CEO of Trade Body News Media Canada, was quoted in a high-reaching Wired article, saying that they and other trade groups are 'very concerned about the role this revolutionary technology, which has the potential to do good, can play in the exponential proliferation of misinformation'.
Profitable Opportunities
Approximately 12% of coverage explored how the Metaverse can pose several profitable opportunities for publishers, whereas 15% mentioned how AI bots run the risk of overriding paywalls.
What are the top stories?
Specific to publishing, the leading story since December has been about job losses as AI evolves. Coverage has been consistent over this time, as new studies looking into the reality of the risk begin to emerge.
Coverage peaked between 27 February – 4 March when German media group Axel Springer publicly announced its belief that AI will be making 'major cuts' to journalism in the near future. Several quotes from CEO Mathias Doepfner, in an internal letter to employees, were mentioned in 62% of the 93 national and regional articles that covered this story. One of which described AI a having the potential to 'make independent journalism better than it ever was – or simply replace it'.
Within the body of the text, approximately 90% of these articles referenced how Buzzfeed have been trialling AI as a content creation tool. This came after the news publisher was widely mentioned in the press between 24 – 28 January, declaring AI will 'enhance' both its content and quizzes.
AI-Narrated Audiobooks
Slightly more unique in comparison, Apple made national headlines between 4 – 8 January when it 'quietly' launched its new audiobooks read by text-to-speech AI software.
The term 'quietly launched' was used in 79% of coverage across all publication types, while an additional 10% mentioned it in the body of the text. Apple describes the new 'digital narration' feature on its website as making 'the creation of audiobooks more accessible to all', by reducing 'the cost and complexity' of producing them for authors and publishers.
Alongside Buzzfeed's content 'enhancements', this was the only other top story to have a high positive/neutral sentiment and a low negativity score.
Excess Submissions
Between 21 – 26 February, prestigious science-fiction magazine, Clarkesworld, was mentioned across national and international news headlines when it had to close writing submissions due to unprecedented volumes of bot-authors. 92% of this coverage mentioned that in February alone, it banned nearly 500 bot-authors from submitting again.
Where is this discussion happening?
Between December 2022 and March 2023, the pros and cons of AI in publishing has been widely discussed across general news, publishing and tech publications.
WNIP drew on the widest array of topics and demonstrated the largest diversity of authors, while Fintech Times came closely behind but focused most of its efforts on Web3 and NFT content.
Overall, 36% were news outlets, 30% were tech outlets, 14% publishing and 20% business and finance.
What does the future of AI journalism look like?
On 20 December, shortly after the ChatGPT launch, Bloomberg described the service as 'just another Silicon Valley effort to churn out mediocre, disposable content'. Between trade regulation bodies and international news outlets, the overarching opinion towards AI as a tool for content creation appears largely pessimistic. We can see this reflected in the sentiment of the top stories, where 3 out of 5 have a negative sentiment score above 70%.
A few months later, on 9 March, Press Gazette was one of many to continue echoing this opinion in an article that started with 'ChatGPT just got fired'. The piece outlined the extensive misinformation that emerged when AI chatbots were tested as a journalist replacement.
Given that most of the technologies leading the conversation are in their early stages, the ways in which they will impact the publishing industry will likely continue to be of interest in the press as major innovative steps emerge within each of them. For example, OpenAI officially connected ChatGPT to the internet only six days ago, taking its learning abilities to a whole new level.
Tech publications are strongly encouraging investors and other media sources to begin thorough research into Metaverse and Web3 at the very least. While both may lack the necessary software right now, it is widely speculated that more evolved models of the future will generate 'substantial economic value' for all media types.
Want to know more about this data or how media insights can support your PR and communications? Find out more.
https://www.vuelio.com/uk/wp-content/uploads/2023/03/AI-journalism.png
430
760
Hollie Parry
https://www.vuelio.com/uk/wp-content/uploads/2023/09/vuelio-logo-200px.png
Hollie Parry
2023-03-30 13:26:16
2023-03-30 13:38:28
Media attitudes towards AI journalism