Mummy blogger spotlight: Cécile Blaireau, The Frenchie Mummy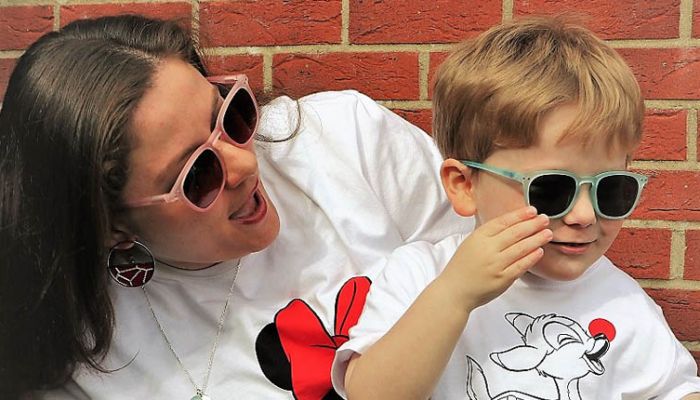 Cécile Blaireau is The Frenchie Mummy, a brand new entry into the Top 10 UK Mummy Blogs. Covering the reality of being a first time 'maman', the blog includes Cécile's thoughts, favs, dislikes, rants and moans.
With just days until Mother's Day, we caught up with Cécile to find out what it's like making a 'mini moi', the importance of rocking your own motherhood journey and why she wants to work on more campaigns that show her opinionated side.
How does social media feed into your blog – are any channels more important?
I mainly use Twitter and Facebook to promote my posts. Instagram is more about my day to day routine and pretty pics of us. I share a lot about our days out and our adventures, but I am not using it much to drive traffic to my blog. It is more fun and a great way to share my personality in images and videos, especially with stories.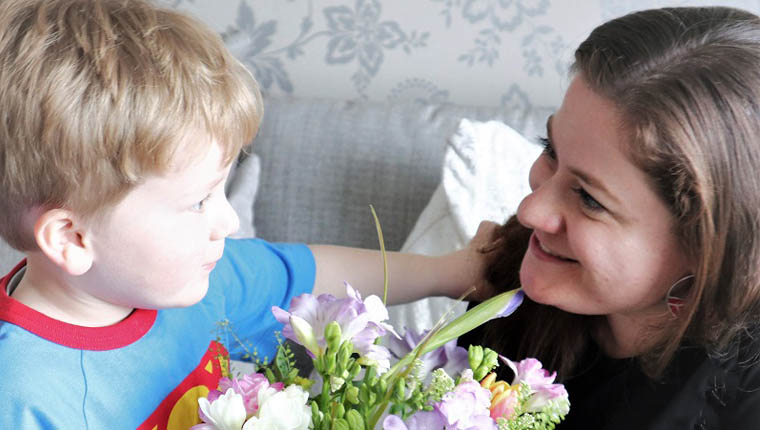 What's the perfect Mother's Day?
Anything that involves some good food and potentially a glass of Merlot! This year, we are booked for an afternoon tea in my area and I might have a massage to relax. It will be very sophistiqué. No wine, but I don't mind! I love the place where we are going.
What's the best thing about being a mum?
Seeing your little one growing into a nice little person. The scary thing is that he looks more and more like me! I did not realise I was going to create so much of a mini moi. I don't mind really, LOL!
What advice would you give new mothers?
Don't worry about everything and books don't always have the right answer. Just listen to your intuition and avoid pieces of advices from everyone else. They think they know what is best, but it is not always the case! Plus, it is your motherhood journey, so rock it your own way!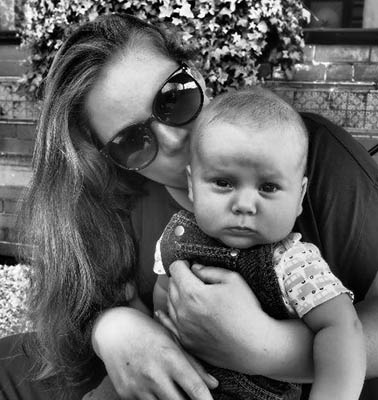 The UK Bloggers Survey revealed Parenting as a supersector – how do you feel parenting fits in to the broader blogosphere?
I think it is getting bigger. I see so many mums doing their own thing, creating their own business, etc. It doesn't have to be blogging really! Plus, parents are making the next generation, so we have a word to say!
The Survey also revealed that blogger post less frequently – is this your experience?
I think it all depends on our life. At first, I was eager to post regularly to establish myself and get some practice. But recently, I have learned that I also need to take care of myself and work at my rhythm. Plus, I want to spend some quality time with my little one before he starts school. So, if it means that I might not post for a few days, so be it!
Do you accept PR press releases?
Yes, if it is a brand we like, or it fits with something I want to do.
How do you choose which PRs and brands to work with?
I have a list of PRs I regularly work with, but I am always on the lookout for more! I engage as much as I can on their social channels to get noticed or thank them for working with me. They need some love too!
What are the best collaborations you've worked on?
Some with kids' brands that I have known and loved since I was a little girl myself. Seeing that those brands wanted to work with me made me proud.
And also, the #tickledpink #beyourbreastfriend I was involved with Breast Cancer Care, Breast Cancer Now and Asda not so long ago. It is such an important and personal message I wanted to pass on! Plus, I really want to talk more about women's issues. I am quite an opiniated person and I want it to be more apparent on my blog.
What other blogs do you read?
I love reading Honest Mum as she is always so inspirational and kind. Many more too!
And a lot of podcasts like #TheSuccessRevolution by the Step Up Club. Those ladies always have inspirational ladies on, and it keeps me going! I need to think all the time to get inspired to write.
https://www.vuelio.com/uk/wp-content/uploads/2019/03/Cécile-Blaireau.jpg
430
760
Holly Hodges
https://www.vuelio.com/uk/wp-content/uploads/2019/09/vuelio-logo.png
Holly Hodges
2019-03-28 12:34:33
2019-03-28 12:34:33
Mummy blogger spotlight: Cécile Blaireau, The Frenchie Mummy