Mummy blogging spotlight: Emily Higgins, Twin Mummy and Daddy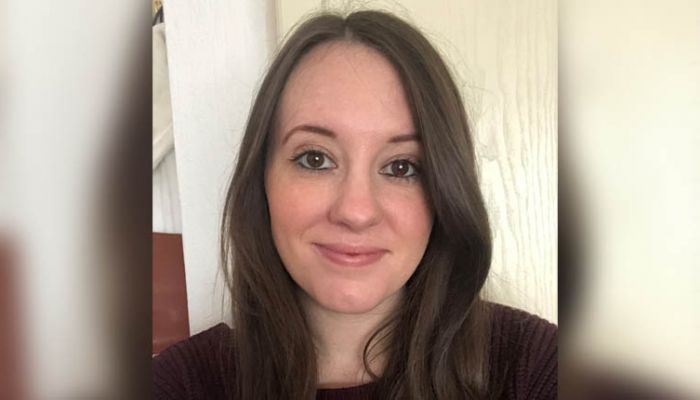 Emily Higgins is behind Twin Mummy and Daddy, the mummy blog that recently joined the Top 10 UK Mummy Blogs for the first time. One half of a parent-blogging power couple (the other being DIY Daddy's Nige), Emily writes about life with her two twins, from the IVF journey to everyday adventures.
We caught up with Emily to find out about the different social channels she uses, the perfect's Mother's Day and getting to know your kids.
How has your blog changed in the last year?
I don't think my blog has changed much in the last year. So much has happened in my personal life from redundancy, my husband's ill health, starting a new business, and now starting a new job, that I've just continued to plough on as normal with my blog. I have so many things I'd love to change in terms of blog layout and design, but I just haven't had the time to do any of it.
How does social media feed into your blog – are any channels more important?
Social media is important in terms of my blog as it's where most of my audience comes from, particularly Twitter and Facebook. I share all of my blog posts across social media so naturally it's where most of my readers find my content.
What's the perfect Mother's Day?
A day spent with my children and husband doing pretty much anything together would be perfect. I'm not one for presents, flowers or chocolates etc. A homemade card, cuddles and time spent with my family is all I need.
What's the best thing about being a mum?
Watching my children grow up into wonderful people. I think it's amazing how they've grown from two tiny, premature babies into two strong, intelligent girls. They amaze me with their passion for learning, exploring the world we live in and just making the best out of any situation.
What advice would you give new mothers?
I think it's so important for new mums and dads to allow themselves time to bond with their new baby. I know friends and family will be eager to meet the new arrival, but it can be very overwhelming to see your new born being passed around so soon after birth. My best advice would be to give it a day or two, so you can get to know your little one and then let your family and friends meet them too. You won't ever get back those first few days so make the most of them!
The UK Bloggers Survey revealed Parenting as a supersector – how do you feel parenting fits in to the broader blogosphere?
I think a lot of parents turn to blogs for advice because it's real. I guess parenting blogs are kind of like Google for parents. If you want tips for weaning, teething or any other aspect of being a parent, you're pretty much guaranteed to find something about it written on someone's parenting blog somewhere.
The Survey also revealed that bloggers post less frequently – is this your experience?
Yes! When I first started blogging, I would occasionally publish new content. I had no schedule, I just wrote and published content as and when I wanted. As my blog grew, I found that in order to keep my current readers coming back to my blog, and gain new readers, I'd need to publish content on a more regular basis. As such I always made sure that I had a new post published on my blog every day. Almost seven years later, I'm a lot more laid back! I publish one new blog post every Monday-Wednesday, and then have a feature every Thursday called The Brilliant Mum Feature, and then a Linky for bloggers every Friday. I don't publish anything over the weekend. It takes the pressure off and means that I can spend time with my family instead of worrying about having to write something.
Do you accept PR press releases?
Yes, as long as they're in keeping with the content of my blog.
How do you choose which PRs and brands to work with?
I like working with PRs and brands who are up front about what they're looking for from the beginning. A good first email that addresses me by name, sets out what the campaign is and what the PR or brand would like to achieve from it, in addition to their expectations of what they want from me. I really dislike impersonal emails that either don't address me by name, get my blog name wrong, approach me with something that has nothing to do with my blog, and worst of all, those who have done no research about me or my blog at all.
What are the best collaborations you've worked on?
I really enjoyed working with Argos over the summer and Christmas. They're a great brand to work with, friendly and have great communication. I also really enjoy working with Mecca Bingo. They're another company who pitch to bloggers really well, plus they're super friendly and easy to work with!
Some of my favourite collaborations have also been with smaller, independent businesses who have no PRs or big budgets. I love discovering new businesses with great ethics and if I can help promote them then I'm all for it!
What other blogs do you read?
Naturally, I read my husband's blog, www.diydaddyblog.com. He's currently number four dad blogger on the top 10 Daddy Blogs Vuelio list. I really admire his honesty in the things he writes about. Some of the subjects he covers such as depression and male suicide raise important questions and great awareness. My husband, Nigel, talks from his own experiences and I think a lot of people learn a lot from him.
I also enjoy reading Vicky's blog, Miss Tilly and Me. I've never met Vicky, but she feels like a friend and her blog posts are always interesting and easy to read.
There are so many other blogs that I enjoy reading such as Five Little Doves, Dad Blog UK, Mummy's Diary, Run Jump Scrap, Cardiff Mummy Says and so many more!
https://www.vuelio.com/uk/wp-content/uploads/2019/03/Emily-Higgins.jpg
430
760
Holly Hodges
https://www.vuelio.com/uk/wp-content/uploads/2019/09/vuelio-logo.png
Holly Hodges
2019-03-28 15:21:36
2019-03-28 15:21:36
Mummy blogging spotlight: Emily Higgins, Twin Mummy and Daddy