Mummy blogging spotlight: Harriet Shearsmith, Toby & Roo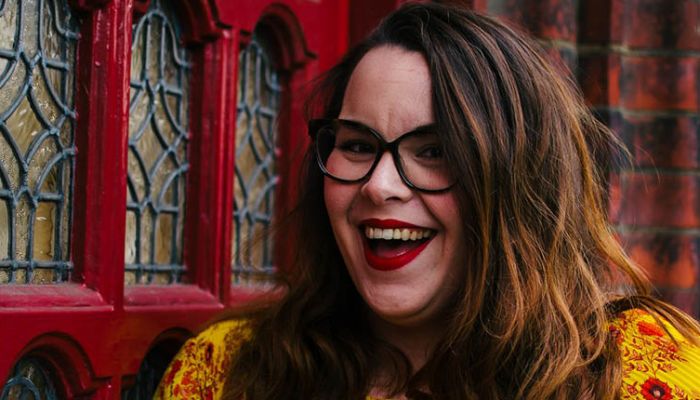 Harriet Shearsmith is the award-winning mummy blogger behind Toby & Roo. Consistently ranked in the Top 10 UK Mummy Blogs, Harriet writes about family life with 'crazy boys' Reuben and Tobias and 'dictator-like' daughter Edith. With Mother's Day on Sunday (don't forget!), we caught up with Harriet to find out how to celebrate in the best way, advice for new mums and the importance of communication in collaborations.
How has your blog changed in the last year?
I feel that my focus has moved away from my blog and more into Instagram and social media content. I have cut back the amount I'm writing and trying to focus more on the style of content really resonating with me and my readership.
How does social media feed into your blog – are any channels more important?
Instagram is absolutely the most important channel for me, and the most important aspect of my career really. I think that my focus has moved across to it as a platform and I love that. I'm a very visual person so it works well for me.
What's the perfect Mother's Day?
Ohhhh breakfast in bed, snuggles on the sofa and maybe a cinema trip or something? Definitely a relaxed one! If they could all make sure the house is spotless then that would be EPIC!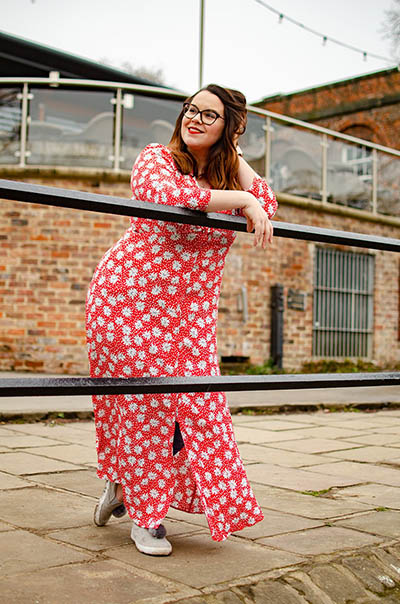 What's the best thing about being a mum?
Just having the honour of watching them develop into little people. All of mine are so different and I love that – it just goes to prove they are their own little people! It's such a pleasure to see them change and I adore being a mum to these three beauties, even when it's exhausting and overwhelming.
What advice would you give new mothers?
Don't expect perfection! It isn't going to happen – you will make mistakes and you should absolutely forgive yourself for it. I think taking each day as it comes it so important.
The UK Bloggers Survey revealed Parenting as a supersector – how do you feel parenting fits in to the broader blogosphere?
I think it's incredibly important and a vital part of blogging that I hope never disappears! It's not easy being a parent and there are a lot of times at 3am when I just felt so alone. I think from a mental health perspective, it's so important to share our experiences, as a society we lack the community or 'village' that our parents perhaps had, so to be able to connect around these really busy lives we lead is massively important.
The Survey also revealed that bloggers post less frequently – is this your experience?
Absolutely! When I first started blogging I posted one to two times a day, every weekday. Short, snappy little posts, and then over time I would change to one a day and eventually I have whittled it down to much longer posts three times a week. To see how my blog has evolved is really interesting to me and while I don't think that blogging is ever 'dying out' I do think it's evolving and taking a slight back seat to social.
Do you accept PR press releases?
I do! I don't mind press releases at all, sometimes you find something really interesting.
How do you choose which PRs and brands to work with?
PRs are usually taken care of by my team at Kameleon, however brands are all down to me. I have some things that just don't fit with me or my ideals and therefore I won't work with them. I'm not a fan of diet products so I avoid them like the plague, despite being asked on an almost daily basis if I would like to try one shake, or herbal treatment, or another. I feel like a brand has to fit with me, and if I am unsure of the brand I will Google them to try and work out if there is anything I think makes us incompatible.
What are the best collaborations you've worked on?
I've worked on so many amazing collabs that I truly have LOVED so it would be really hard to list just one! I think for me, anything that gives me a clear idea of the client expectations but a license to be creative is perfect. I love the flexibility to go back to a client and say that this would work better for my audience if we did this, or can I do XYZ to instead of ABC. It's that communication!
What other blogs do you read?
I've come away from reading a lot of blogs lately and I tend to focus more on social media and engaging with people on there. I do LOVE Emily Leary from A Mummy Too – her recipes are amazing. I will be eagerly looking for recommendations!
https://www.vuelio.com/uk/wp-content/uploads/2019/03/Harriet-Toby-and-Roo.jpg
430
760
Jake O'Neill
https://www.vuelio.com/uk/wp-content/uploads/2015/10/vuelio-logo-transparent.png
Jake O'Neill
2019-03-29 11:54:26
2019-03-29 11:54:26
Mummy blogging spotlight: Harriet Shearsmith, Toby & Roo