PR Spotlight: Alison Dagwell, Digital Mums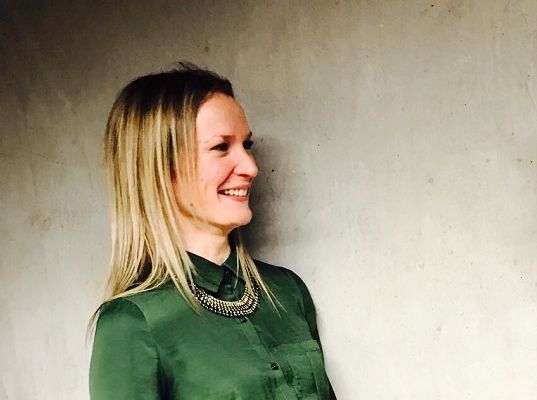 Launched in 2014, by Nikki Cochrane and Kathryn Tyler, Digital Mums specialises in getting mums job-ready with in-demand social media and digital skills, so they can find rewarding roles that sync with family life. In this spotlight, Ali Dagwell, co-head of storytelling at Digital Mums chats to us about her 15-year long career in PR, crisis management, working on campaigns that empower new mothers, and why flexible working hours for women with children is important.  
Can you talk a little bit about your professional background and how you became the co-head of storytelling for Digital Mums? I've worked in PR for over 15 years, starting off agency side at Cohn & Wolfe and then Fever PR, where I was lucky enough to work on big brand campaigns for clients including O2, Amazon, Sky+ and Smart cars. I then moved out of London for a few years and went in-house at Thomas Cook. As well as gaining an understanding of the role PR properly plays within a business, I was given a crash-course (excuse the pun) in crisis management thanks to 2am calls from Sky News and BBC about major world events including the volcanic ash cloud and Tunisian riots. It gave me a broader view of PR and showed me how PR is very much a customer information tool as well as a brand awareness driver. The Press Association very quickly became a favourite in my phone contacts. 
I then put those crisis management skills to work in-house at Wonga after the birth of my first daughter. I can honestly say it was one of the best teams I've worked in and toughened my PR skin!
I came to work at Digital Mums as my eldest daughter was starting school last September and I made the New Year's Resolution to find a flexible role that would allow me to be at the school gates both ends of the day. Much harder to achieve it seems than giving up alcohol or chocolate! I heard about the Digital Mums training from a friend and was going to apply to take part in the Social Media Marketing: Associate Programme, which is designed specifically for mums from a Marketing, PR or comms background and matches you with a live business, much like a (digital) apprenticeship. I then saw the role for Head of Storytelling advertised and here I am almost 12 months in!
What do you most like about working as the co-head of storytelling for Digital Mums? And what are the challenges? I love everything about working at Digital Mums. As a small business, I get stuck into all areas of the comms business, from email marketing and social media to blogs and traditional PR. I love working for a brand that I totally relate to and have personally gone through the challenges that we are fighting to change. The team culture is also amazing. Although 31 of the 35 employees work remotely or part-time, culture is a huge part of Digital Mums and there's just as much banter as I had agency-side, albeit most of it digitally rather than in person.
The biggest challenge is 'where to start'! I'm in a great position where Digital Mums as a company and Digital Mums the graduates are relevant to so many publications and so many people. It's a PR's dream but at the same time challenging to prioritise and goes against my reflex reaction to never turn down or miss an opportunity!
It helps that our founders very much live and breathe the philosophy that you learn from mistakes. It's one of the lessons on our training to 'Test, Measure and Reflect' and this is applied to the company as a whole. It gives you the freedom to try things out and is extremely liberating.
It has been stated that 70% of women leave the workforce because they find it impossible to combine their career and family life, what needs to change to provide more flexibility? The current mindset. As one of my co-founders said: "Work is a thing you do and not a place you go to."  Our #WorkThatWorks campaign is all about empowering mums and businesses to try a new way of working – whether it's remote working, part-time hours or splitting hours flexibly across the week, as I do. Flexible working is too often viewed as a dirty word by businesses and colleagues who see it as the reserve of the 'lucky' few and only of benefit to the individual. Businesses need to be made aware of the benefits of flexible working if real change is going to be created. Changing attitudes to hiring won't just benefit parents, but will also help businesses attract millennials who don't necessarily want to be working nine to five, five days a week either. So much has moved on in the working world in terms of technology; but the hours we work haven't.
It has been stated that Digital Mums are removing the barriers that mothers face by providing them with social media management skills that allow them to set their own hours and work from anywhere. Can you talk a little about the impact this has on the women who use Digital Mums services? This is by far the most rewarding part of working for Digital Mums. We literally have hundreds of incredible mums who pre-children have had these amazing careers and have either lost their confidence having been out of the working world for even just a few months; lost their previous roles while on maternity leave or are stuck in a 9-5 job and want to find more of balance between career and children. Digital Mums not only upskills them with in-demand social media and digital skills, it gives them their confidence back and empowers them with #WorkThatWorks. It might sound cheesy but honestly, our mum case studies are extremely moving and motivating. You can read some of them here.
Digital Mums main speciality is providing innovative social media training to produce high-calibre social media managers. Why has Digital Mums focused on social media jobs? Our co-founders Nikki Cochrane and Kathryn Tyler first set up their own social media agency a few years ago and were overwhelmed with how many small businesses needed help to build and manage their social media presence. They knew they needed to take on more people and realised that mums would be the perfect solution. Kathryn's previous work at the Innovation Unit meant she'd worked with a number of innovative schools in the US. She knew she could take these learnings and insight to design a course that would teach mums everything they needed to know about social media management. Additionally, they both recognised that maternal unemployment is a huge issue. Social media management offers mums a third way – family life and a career – it's just a matter of teaching them the skills. So Nikki and Kathryn stopped working for clients and started training up mums in social media instead.
It's been stated that getting women back into the EU digital sector will contribute 9 billion to GDP. Other than getting more mothers back into work, what other qualities can employees benefit from? Fulfilling and flexible careers. In today's highly connected world, it's crazy that women are still having to choose between careers and childcare because the right opportunities don't exist. PR, in particular, has never been a 9-5 role and there's no reason that it can't be done remotely or part-time. I now job-share my role with an amazing journalist, Rachel Mostyn, as the business has grown to such an extent that my three days a week wasn't enough. It's important to note though that flexible working benefits businesses too. Digital Mums now gets the benefit of two minds for the price of one and can scale their team in sync with business growth. It really is win:win.
As the Head of storytelling, what has been your strategy for Digital Mums? As a relatively new brand, the main strategy has been to simply increase brand awareness for our two training programmes through a mix of thought leadership pieces, case study placement, feature pitches and our #WorkThatWorks Movement. We launched this campaign back in September to present a solution to the much-debated issue of mum unemployment. Research we commissioned with YouGov and the Cebr produced some incredible insight into how flexible working really could be the answer for not only mums but businesses too. Almost 7 in 10 stay-at-home mums would go back to work in some capacity if flexible working around childcare was an option, while well over a third of working mums living with children would work additional hours. This could provide businesses with a total of 66 million hours more work a week and the UK economy with an annual £62.5 billion boost to output. Through this campaign, we actually touched the hearts and minds of a lot of people and are now very much a go-to for media, influencers and government bodies on all things flexible work and mum employment, which was one of our initial goals. Our #WorkThatWorks Movement is very much ongoing with more events and campaigns planned for this year.
How are you using social media to promote Digital Mums? As a social media training company, it's obviously at the heart of all of our comms. It's the platform that allows us to speak directly to mums and businesses. It's particularly effective for building up support and influence for campaigns big and small. Twitter is a great listening tool for news and relevant events as well as crucial for relationship building with influencers and press. Facebook is a huge community driver and a place for us to embrace the fun of our brand as well as showcase some of the incredible people doing our training. And Instagram is essentially our brand window, allowing us to reveal the personality behind Digital Mums.
Digital Mums has been featured in The Daily Telegraph, MailOnline, the guardian, what kind of response have you got from the media? Hugely positive! We're addressing two problems – the lack of digital skills and maternal unemployment. Maternal discrimination is obviously very topical and sadly all too prevalent. We're providing a solution to this often debated issue and are in a unique position where we have hundreds of positive case studies of women who have achieved the holy grail that is #WorkThatWorks.
Digital Mums has been running for 3 years now. What future plans do you have? As well as obviously growing our current business, our ultimate aim is to change the view of flexible working and consign 'working 9-5' to the lyrics of a karaoke classic.
https://www.vuelio.com/uk/wp-content/uploads/2017/05/AlisonDagwell_DigitalMums.jpg
423
537
Jake O'Neill
https://www.vuelio.com/uk/wp-content/uploads/2019/09/vuelio-logo.png
Jake O'Neill
2017-05-05 10:02:02
2017-05-08 09:22:48
PR Spotlight: Alison Dagwell, Digital Mums