Social media strategy for the fashion industry
In this guest post, Samata Angel gives her expert advice on how fashion industry creatives should be using different social media platforms to their full potential.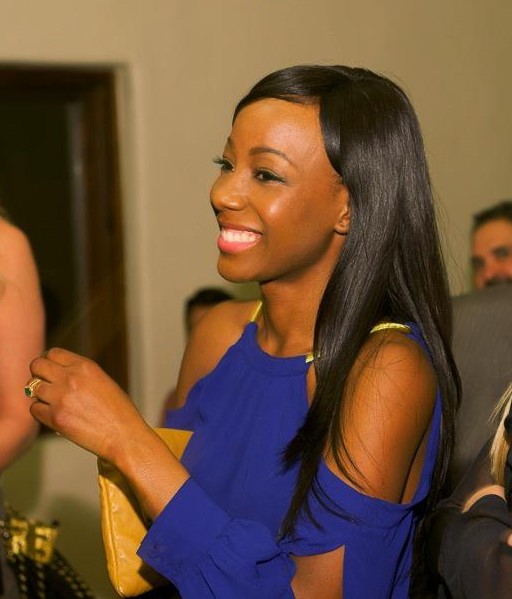 I am a regular user of Facebook, Instagram, Twitter and Pinterest for my work as an author, campaign director for Suzy Amis Camerons' Red Carpet Green Dress and womenswear fashion designer. I have chosen the following platforms because they work best for my field of work:
Twitter
Twitter enables me to rally the troops globally when our Oscars dress design contest, 'Red Carpet Green Dress' opens each year – over 40% of entrants were directed to our website by a tweeted link or recommendations by our supporters who tweeted for us, including Naomie Harris or James Cameron.
Twitter is fantastic for the fashion industry, not only because it provides an easily accessible way to communicate in a targeted way (use of hashtags) or to join in on a popular topic of conversation (trending topics), but also because it is a way to reach people who are otherwise quite hard to get hold of. There are no strict vetting requirements nor admission policy nor insider criteria when it comes to joining Twitter – it is all inclusive. Industry influencers share what they are reading, where they are eating and who they are paying attention to.
There is constantly an updated list of which fashion people to follow on Twitter but popular ones and mainstays on these lists include @jasonwu, @marcjacobsintl, @bryanboy, @manrepeller and @NinaGarcia.
Instagram
Instagram is a fantastic tool for fashion brands because it enables them to share intimate studio shots, mood boards or collections 'glimpses' without giving their exclusive news away. Brands such as Balmain or Marchesa use the platform fantastically to share behind the scenes glimpses which still allow the feeling of peering behind the VIP curtain.
Some brands have actually found a way to monetize the interest in the items they share through Instagram by offering loyal customers the ability to purchase something by commenting on it. A Brooklyn brand called Fox and Fawn allow customers to order items by writing an agreed upon phrase under their instagram photo.
Instagram keeps followers updated and is a great way to communicate with users and customers on a more personal way – directly to their mobile phone. Instagram gives a glimpse into the real life of a person or the people behind a brand. A good starting point for all of the above are this group of bloggers, designers, journalists: intothegloss, derekblasberg, evachen212, showstudio_nick_knight, manrepeller, isabelmarant and thecoveteur.
Pinterest
Pinterest allows me to create storyboards for inspiration, collate photographs of strong editorials for ideas and to keep up with the latest street trends globally. This is an important part of trend forecasting, useful for any fashion designer. It can also be used to create boards which share insight into the individual behind the brand, advise customers on how to wear the brand in addition to giving insight into the sources of inspiration for the brand or person.
Diane Von Furstenburg has advisory boards called 'Wear to Work' and 'Day to Night' in addition to albums called 'Philanthropy' and 'The World of DVF' to give behind the scenes glimpses into the fashion house ethos. Retailers in particular are using Pinterest more and more to promote the latest 'must have' items.
Facebook
For my official Facebook page I use the Notes facility (a section which allows and best suits wordier entries). Facebook as a platform gives designers the opportunity to have the existing customers share their likes with their networking – doing the marketing on behalf of the fashion brand.
YouTube
YouTube videos are perfect for 'Video diaries'. To get inspired before recording one, I strongly recommend checking out the FashionTV YouTube channel – it is loaded with great videos to pick up tips from.
Seeing a person speaking is much more 'high impact' when it comes to making an announcement so we try to tie in a video from Suzy for the launch of the Red Carpet Green Dress, or when my book launched I recorded a vlog here to let people know why I had written it.
This is a guest post by author, designer and presenter Samata Angel. Samata began her career in the fashion industry over 10 years ago as a womenswear designer and fashion editor. Listed by Red magazine as 'one to watch' in their 'Top 20 women under the age of 30' in 2011, Samata is also a guest lecturer at the London College of Fashion and published her first book, the Fashion Designer's Resource Book, in February 2013 with Bloomsbury Publishing house. The book has been named a 'must-buy' by fashion magazine InStyle and an 'essential read' by ELLE USA. Samata is currently working on her second book.
Phoebe-Jane Boyd
https://www.vuelio.com/uk/wp-content/uploads/2023/09/vuelio-logo-200px.png
Phoebe-Jane Boyd
2013-12-13 11:32:30
2013-12-13 11:32:30
Social media strategy for the fashion industry