Speedy Spotlight: Ellie Myers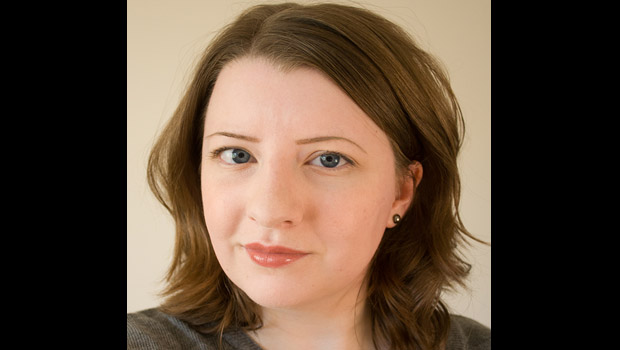 An interview with Ellie Myers, author of the beauty, fashion and lifestyle blog, Misellyre. She spoke to us about how a good marketer works with her,  the importance of attending events and networking with fellow bloggers and getting a license to cover the rest of Yorkshire and beyond in the months ahead.
Why should people read your blog? What makes it different? My blog's primary focus has changed within the last few months –  a blog that I was only putting half of my effort into previously is now something that I am very proud of. I used to write primarily write about beauty, but now I write more about lifestyle in and around Leeds; restaurant reviews, places to visit, and things to do now feature heavily on my blog. I take pride in my photography, using my images to really illustrate each post and my writing style is friendly yet informative. There are still some beauty posts in there to mix things up a bit, but I like to think that I'm one of the young Leeds bloggers out there that writes great content and keeps people coming back for more.
How do you measure the success of your website? When someone enjoys a post that I've written on my blog, and leaves me a comment or tweets me to let me know, that really makes my day. Pageviews are all well and good, but genuine and positive feedback really makes me feel proud of my blog. It makes all the hard work seem worthwhile!
What's your favourite blog and why? I still read beauty blogs on a daily basis, and one that I keep going back to time and time again is Miss Budget Beauty. The blog is very well known and for good reason – it's fun, engaging and the variety of content never fails to amaze me.
What advice would you give to someone who wants to start a blog? Find your niche and go with it. Write about whatever makes you passionate – whether that's a walk you've been on, a new lipstick or what you had for breakfast that morning! Never feel like you have to create content every day (Unless you want to, of course); the saying "quality over quantity" is one that I live by, especially more recently. If you write with passion and enthusiasm, that will really come across in your blog and it will grow.
 How do you work with marketers and PRs? PRs have always approached me in the past – I have yet to approach anyone first. I love it when PRs contact me about something that is relevant and interesting to both me and my blog. I like to work with PRs to create great content, that makes it worth their time contacting me and hopefully build up a good relationship to work with in the future.
Who do you work with in brand marketing? PRs? SEOs? Anyone else? I just work with PRs at the moment – as of yet, I haven't worked with any SEOs. I have also worked with media agencies in the past (A bit of a mixed experience, if I'm honest) and people who run smaller businesses, doing their own marketing.
What can marketers do better in working with you? I always appreciate a personal email where possible – I understand that there isn't always the time or need for one, but it makes me feel valued as a blogger. The best marketers have been ones that really make the effort to communicate with me – casual banter can sometimes work wonders, as can taking a genuine interest in my blog. Showing that they have actually read my blog, and understanding the type of content I create is fantastic too! There's nothing worse than a mass email about car insurance or something like that – it shows that the marketer is trying to get a job done quickly and has given no thought as to whether it would be relevant to my blog.
What was your blogging highlight of 2013? I've had several, but the biggest one for me was starting to attend events and meet fellow bloggers. I'm generally quite a shy person, and find it difficult to talk to people I don't know without sounding like a gibbering idiot, but I achieved a personal goal last year by attending events and have met some wonderful people because of it. Not only am I now lucky enough to call some of those people my friends, but meeting them has also opened up so many opportunities for my blog – and for that I am extremely thankful.
What will be big in your blogosphere in the coming months?
Hopefully exploring Yorkshire a bit more – I love my home county, and want to show my readers some hidden gems that it's got to offer. I am learning to drive this year, so hopefully some day soon I can go beyond Leeds and see what else there is to photograph and write about!
Editorial information on Ellie Myers, Misellyre and thousands of other media contacts and outlets, can be found in the CisionPoint Media Database.
https://www.vuelio.com/uk/wp-content/uploads/2014/07/Ellie-Myers.jpg
350
620
Priyanka Dayal
https://www.vuelio.com/uk/wp-content/uploads/2019/09/vuelio-logo.png
Priyanka Dayal
2014-07-03 09:45:52
2015-09-09 15:46:03
Speedy Spotlight: Ellie Myers