Speedy Spotlight: The Bode Boutique
The Bode Boutique will be featured in tomorrow's Media Updates. Author Jessica Bode spoke to Cision about being yourself, the joy of guest posts and PRs helping new bloggers.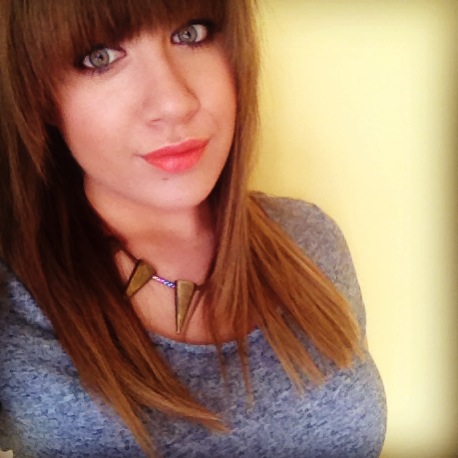 Why should people read your blog?
The Bode Boutique is a beauty blog with a splash of fashion and a dash of lifestyle. If you are looking for in-depth honest reviews, features on my favourite products and seasonal articles, then look no further. The Bode Boutique is perfect for the beauty obsessed who love to dabble in fashion.
What is the focus of your blog?
The primary focus of my blog is beauty and I love to write about lipsticks and creating different eye looks. I would say the most important issue with regard to my blog is to be yourself and wear the looks that you want. I am a great believer in being yourself and I like to express this and my personality throughout the blog.
What's your favourite blog and why?
My favourite blog seems to change. However my current favourite is without a doubt Sophia Meola as her reviews are so informative and I always feel like I have read an honest review, which is very important to me. Also, I absolutely love the quality of her photos, the layout and design of her blog and the way her personality seems to shine through in her writing.
How often do you aim to post?
I aim to post at least twice a week, however if time allows I try to post more. Scheduling posts is a complete lifesaver and it allows me to have my full-time job and enjoy other aspects of my life without feeling pressure from my blog. Organisation is the key with my blog as my busy life means that without scheduling, my blog would potentially suffer. I like to put aside one day a week to write my blog posts and film my videos.
How do you feel about guest posts?
I think guest posts are a great thing to feature on your blog. I have featured a good number of guest posts on my blog previously and think they are a great way to help showcase other blogger's or companies' talents. I think they are also so handy if you are going on holiday or going through a busy period, as there is less pressure for you to get blog posts written. I love the variety it adds to a blog.
How does a good PR work with you?
I think a good PR company always keeps the bloggers they work with in the loop and up to date with any interesting or exciting opportunities relevant to that individual. I also think that keeping them up to date with any new releases or news relevant to the blog and individual is key. For me, communication between a PR company and myself is vital.
What do PRs do that's bad?
I find that often, many PR companies simply focus on the 'bigger' more established bloggers rather than trying to help showcase new bloggers' talents. The blogging community is massive now and I think it is important for PR companies to help newer bloggers and get them involved with any events or releases.
Editorial information on The Bode Boutique, Jessie Bode and thousands of other media outlets and contacts can be found in the CisionPoint Media Database. 
https://www.vuelio.com/uk/wp-content/uploads/2019/09/vuelio-logo.png
0
0
Priyanka Dayal
https://www.vuelio.com/uk/wp-content/uploads/2019/09/vuelio-logo.png
Priyanka Dayal
2013-05-15 14:14:29
2013-05-15 14:14:29
Speedy Spotlight: The Bode Boutique