The No.1 London Lifestyle Blogger: Angie Silver of Silverspoon London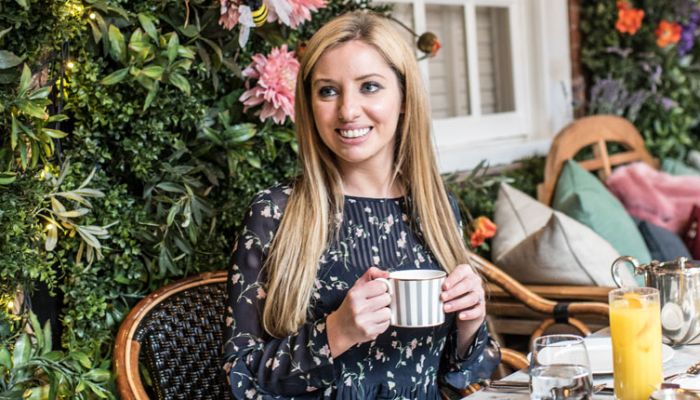 Angie Silver writes Silverspoon London, the lifestyle and travel blog which has been ranked as the UK's number one London Lifestyle blog. Covering the finer things in luxury London, Angie covers retail experiences, restaurant reviews and uncovers hidden gems! We spoke to her about the best places in London, how to run a successful blog and how she likes to work with brands and PRs.
What makes your blog successful?
Even though blogging has changed so much over the years, the key to a good blog has always been content. I work incredibly hard on my content and produce around three blog posts a week. Photography was never my forte but I've worked very hard to get it to where it is today and I'm very proud of it.
Another key to blog success is relationships. In the four and half years I've been blogging, I've forged very strong relationships with brands and PRs who have returned to work with me again and again. My relationships and friendships with other bloggers has been one of the most significant aspects of the development of my blog. Not only do they provide a support network but we share each other's content and champion each other's blogs.
Finally, I've always kept it real! Stuck to my brand identity and kept my content authentic.
What's the long-term aim of your blog?
When I started my blog it was a fun hobby but eventually it turned into so much more. It's given me opportunities that I never dreamed of, I've met incredible people and I've been able to be my own boss and make my own hours. Honestly, my long-term goal is to keep being happy creating content and exploring beautiful destinations.
Where is the best place in London?
It's hard to say the best place but the current popular places are the beautiful Instagrammable cafes. Top choices are Peggy Porschen, Saint Aymes and Aubaine in Selfridges.
Where is the best place to eat in London?
It depends what food you like and what atmosphere you're looking for but here are my top three:
For Michelin fine dining, Alain Ducasse at the Dorchester is the absolute best in my opinion.
Hakkasan is one of London's top Chinese restaurants but it also has a buzzy and lively vibe.
Bob Bob Ricard is somewhere that will please everyone. The food is hearty and delicious, the décor is beautiful and there's even a 'Press for Champagne' button at every table.
What's the best attraction?
Well you can't miss the obvious such as Buckingham Palace, The London Eye and St Paul's Cathedral but I'd definitely take the time to explore the more hidden side of London. I know a few people who specialise in coffee house tours or chocolate tours, which give a different perspective on the city.
If not London, where would you like to live?
I love London but the busy pace of life can be overwhelming. When my husband and I visited Australia a few years ago, we fell in love with Melbourne and discussed how it would be lovely to live somewhere so laid-back. The food and the coffee scene there is outstanding too!
How do you work with PRs and brands?
I absolutely prefer to meet face-to-face to establish a more personal connection. I also prefer to work on a long-term basis and develop a good working relationship and trust, rather than one-off campaigns or reviews.
I also think it's very important that the blogger chosen for campaign is the perfect fit for the brand and market – that way everyone will get a return on investment.
What are your favourite campaigns that you've worked on?
Last year I worked with the Mayakoba resort in Mexico. They flew me out to stay at the Rosewood Mayakoba, a spectacular luxury hotel, in order to create content for them. It was honestly a dream come true!
I also worked with Classic Collection to promote their trips to Santorini which was a dream destination for me.
What do you call yourself (blogger/influencer/content creator/writer etc)?
I'm first and foremost a blogger because my blog is my main platform. However, I do think the term content creator is becoming more and more applicable to people in the industry.
What other blogs do you read?
So so many! For London recommendations I love Heroine in Heels, The Lifestyle Diaries and Adventures of a London Kiwi. For travel The Travelista, The Londoner and The Travel Hack always have great tips.
Angie Silver and Silverspoon London are both listings on the Vuelio Database along with thousands of other leading journalists, editors, bloggers and outlets. 
https://www.vuelio.com/uk/wp-content/uploads/2018/03/Angie-Silver.jpg
430
760
Holly Hodges
https://www.vuelio.com/uk/wp-content/uploads/2019/09/vuelio-logo.png
Holly Hodges
2018-03-28 08:00:31
2018-03-28 11:45:58
The No.1 London Lifestyle Blogger: Angie Silver of Silverspoon London