London Lifestyle spotlight with Adrian York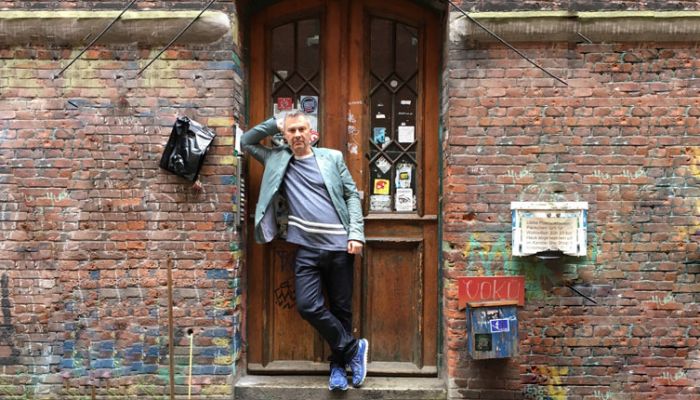 Adrian York is a contributor to London Unattached, the London Lifestyle blog that recently ranked in the top 10 London Lifestyle Blogs in the UK, and author of The Hedonist. We caught up with Adrian to talk everything London, from the best place to eat, from the best spot to stand at night to see the city lights. We also spoke about blogging and working with PRs.
What makes your blog successful?
Firstly, London Unattached is a contributor blog with a really strong team of specialist writers who are experts in their subject area. I know I want to transmit the excitement I feel to our wonderfully loyal readers when I go to an inspiring concert, eat a wonderful meal or have an amazing trip. Secondly, our boss, blogging 'legend' Fiona Maclean, navigates the blogosphere with style, wit and grace and holds the whole thing together brilliantly.
What's the long-term aim of your blogging?
To share fantastic experiences with our readers. At London Unattached we are given opportunities to sample the best of London, the UK and the world, and the mission is to give an honest and accessible view. On a personal note, I enjoy the process of writing about food, lifestyle, music, men's fashion and culture whether it is for London Unattached, my own blog The Hedonist, or for online news portals such as The Conversation, The Independent or The Huffington Post. I'd like to keep on doing it and raise my profile as critic and cultural commentator. It provides a different space for me to operate in away from my day job as an academic and jazz musician.
Where is the best place in London?
I love to stand on Waterloo Bridge at night and look at the river and the lights illuminating the greatest city in the world.
Where is the best place to eat in London?
I've been eating out in London since the 1970s and have seen a huge change in the range and quality of restaurants. I love how London has become a major player in the global gastro scene so choosing one place is always going to be hard. I'm going to choose a tiny new place in Hackney called Nest that epitomises cutting-edge trends in fine dining.
What's the best attraction?
The whole city is the attraction. See it all from the top of The Shard. Experience cutting edge theatre at The Young Vic, immerse yourself in the street hustle and small plate restaurants of Soho, soak up the glitz and designer fashion of Bond Street and enjoy incredible Indian restaurants in Southall.
If not London, where would you like to live?
Somewhere warm! I'd love to be an urban nomad spending a few months staying in a place to really get under the skin of a city and then moving on. Paris, Berlin, Barcelona, New York, Madrid, Athens, Rome, Tokyo and Lisbon would do for starters!
How do you work with PRs and brands?
We are contacted by PRs who reach out to us when they have a product, event or launch that they want to publicise.
It's important only to work with brands that relate to the demographic that you serve. At London Unattached and at my blog The Hedonist we focus on elements that will appeal to Gen X and baby-boomers.
What are the best campaigns you've collaborated on?
I really enjoy cultural and gastronomic trips around the world. I visited Hamburg for the ElbJazz Festival set in the city's shipyards. I ate my way around Athens on a gastro walking tour of the city and explored the food and culture of Lake Garda in Northern Italy.
What do you call yourself (blogger/influencer/content creator/writer etc)?
I'm a blogger and writer.
What other blogs do you read?
The Sartorialist for fashion, Andy Hayler for restaurants, Pitchfork for pop and Ethan Iverson for jazz.
Adrian York, London Unattached and the Hedonist are all listings on the Vuelio Database along with thousands of other leading journalists, editors, bloggers and outlets. 
https://www.vuelio.com/uk/wp-content/uploads/2018/03/Adrian-York.jpg
430
760
Holly Hodges
https://www.vuelio.com/uk/wp-content/uploads/2019/09/vuelio-logo.png
Holly Hodges
2018-03-28 07:30:35
2018-03-28 12:18:56
London Lifestyle spotlight with Adrian York