It's 'About Time' PR and journos work together: Angelica Malin
This is second part of the interview with Angelica Malin, founder and editor of a new lifestyle magazine, About Time. Angelica spoke to us about how she works with marketers and communications professionals at the magazine and why it is the right time to start a #PRJournoRevolution.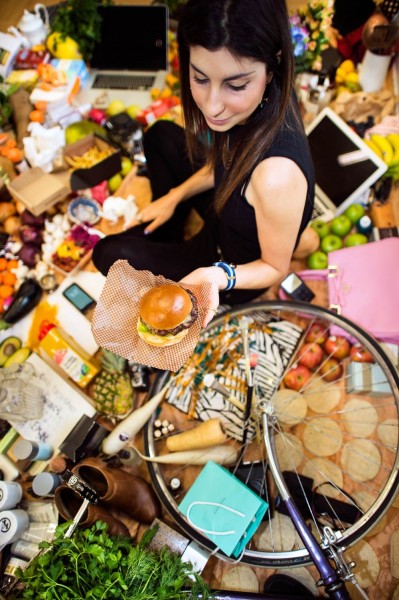 How do you work with comms people at About Time?
We work very closely with PRs. When running a magazine that is based on new experiences, menus, dishes, it would simply be an impossible task to unearth all this information without the wonderful work of PRs. We rely on them hugely for information about restaurants and openings, as well as recommendations for what to order when we go check it out – I see PRs on quite a personal level, and will always ask them to be honest about whether they think something is right for us. 
What can journalists do better in building better relations with comms people?
My food editor and I work very closely with foodie PRs and we'll always try to meet them in person if we can – it's so much easier when you get the chance to really explain your brand and the concept behind your editorial, it allows for a much better working relationship and they can tailor suggestions to your site specifically. We'll often use media requests service if we're working on a particular stories with a longer lead time, but the nature of the magazine is quite fast-paced, so we'll often find we've just email them off the cuff. I have a huge amount of respect for the work PR people do – it's such a hard job to be so upbeat the whole time and journalists need to be more grateful! 
What can PR do better in working with journalists?
Right, I've got to be totally honest at this point (I did say About Time was based on honesty!) – every journalist has things they would change in the whole PR / journalist relationship. 
But do you know what the problem is? We don't talk about it enough. We don't talk about the things that annoy us about each other, and we don't try to change them, either. 
Next time you find your responses are being ignored by a journalist, ask them if they could give you 5 pointers for pitching to their publication next time. I bet they will be impressed and come back to you! Here's mine for pitching to About Time, let's start a #PRJournoRevolution: 
1. Use Twitter cleverly. We get sent so many press releases every day, sometimes they can get lost in your inbox. Try dropping one of the team a tweet when you've sent an email to say so. We don't find it annoying at all! @jellymalin @claudine_levy @tobyleston @gemmaperlin @lifestyleloving @alicia_writes @t_g_stevenson
2. Phone calls. Are a no-no. I don't like getting phone calls from my mum, let alone from a stranger. I know it's your job but sometimes it can feel a little intrusive – perhaps email saying 'could I call you about this idea?' before calling! I always get caught on the phone when I'm trying to do something really fiddly like find my oyster card and somehow end up with coffee all down me.
3. Imagery. It's also quite hard to visualise what someone is talking about on email. If you're writing to tell us about a new restaurant / bar / dish, include a high-res photo along with it. You never know, it might just end up in the editorial because we didn't have to ping an email back asking for a photo. Sometimes features come and go so quickly and not having to chase for photos is always so brilliant.
4. Be site specific. It's really lovely when a PR has gone to the effort of researching your content and finding where a piece might fit. It saves us the work of trying to place it and it shows attention to detail – it's more flattering than anything!  
5. Don't hassle too hard. Download the 'Streak' app which tells you when your emails have been opened on the other side – that way you know if a journalist is ignoring you, or they simply haven't read your mail yet! (Or you could use CisionPoint to do this! – Ed)
But be patient, sometimes it takes all week to get round to replying to something. 
In the first part of the interview published yesterday, Angelica spoke to us about what sets the magazine apart from other city-centric titles, the road ahead (that includes plans to open an About Time shop), and why Nelly Furtardo would play her in a film.
Priyanka Dayal
https://www.vuelio.com/uk/wp-content/uploads/2023/09/vuelio-logo-200px.png
Priyanka Dayal
2014-03-21 11:11:45
2014-03-21 11:11:45
It's 'About Time' PR and journos work together: Angelica Malin