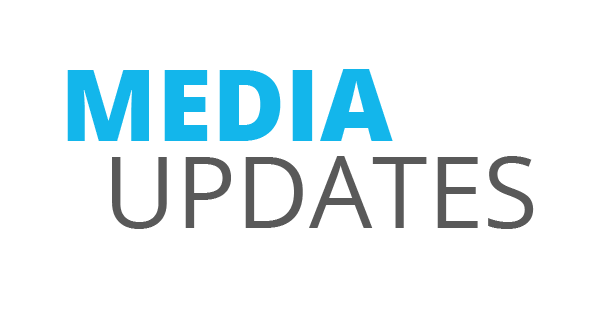 This week's Media Updates covers moves and changes at news titles including the Times, Trinity Mirror, London Evening Standard, Financial Times and more
News & Current Affairs
Steve Hatch, Facebook's first managing director for its UK and Ireland operation, is joining the board of Trinity Mirror from 1 December, The Guardian reports
Mark Sellman has been appointed deputy home editor at the He was previously the assistant news editor at the title
Katie Fremantle has been appointed newsdesk assistant at the London Evening Standard. Former newsdesk assistant Rachael Sigee has now been appointed features assistant at the publication
Jemma Walker has been appointed reporter for the Eastern Daily Press and Norwich Evening News
JP Asher has been appointed reporter at The Comet
David Rivers has been appointed as news reporter at the Ealing Gazette and its website,getwestlondon.co.uk
Liam Curtis has left his role as sports reporter at North Devon Journal
The Johnston Press-owned Lutterworth Mailhas discontinued publication as a standalone paper. Dedicated pages from the paper will be incorporated into the Harborough Mail
Andrew Jameson has been appointed chief reporter at Sevenoaks Chronicle. He was previously a reporter at the Croydon Advertiser
The Leigh Journal office has moved to Bold Street in Leigh after moving from Railway Road where it has been for more than 50 years
Fashion, Lifestyle & Entertainment
Time Inc UK's monthly Marie Claire has announced the appointment of Sophie Henderson as fashion assistant to fashion editor, Lucia Debieux. Sophie is the contact for the fashion team press day schedule, all press day invites should be sent to her
Sara McAlpine has left her role as fashion assistant at the Daily Telegraph to go freelance. More details on her freelance work can be found here http://saramcalpine.com/
Farrah O'Connor has been appointed lifestyle assistant at Brides
Katie Mulloy has been appointed editor at Women's Health
Sarah Whiteley has been appointed as deputy features editor at best magazine
Greg Loades has been appointed deputy editor at English Garden
Business & Finance
Eric Platt has been appointed as capital markets reporter at the Financial Times. He was previously a correspondent at fastFT
Adam Jupp is set to his role as head of business at Manchester Evening News
Centaur Media's Mortgage Strategy has relaunched its website and announced changes to its logo, magazine and overall editorial direction
Ed Moisson has been appointed reporter at Ignites Europe
Auri Aittokallio has been appointed reporter at TMT Finance
Nidaa Bakhsh has been appointed senior markets reporter at Lloyd's List
Clare Lomas has been appointed assistant editor at Nursing Standard. She was previously reflections editor at the publication. Her Twitter handle has now changed to @rcni_clarelomas
Haymarket Media Group is to relocate its UK business to Twickenham and will move 1000 employees from its current base in Teddington before the end of the year. The group is relocating its UK headquarters to Bridge House. This will be supported by an additional space at nearby Premier House, with Haymarket's consumer, business, exhibitions and customer media operations all based in Twickenham. Haymarket's automotive and motorsport photo agency, LAT Photographic, will relocate to a new office at Vector Park in Feltham.
Vuelio Blog
'Bloggers who work for free are doing themselves and other bloggers no good' Dan Toombs, The Curry Guy
'My focus is on reader service, not what makes PRs happy' Jane Cunningham, British Beauty Blogger
Blogger spotlight: Julie Falconer, A Lady in London
If you have any media changes let us know on Twitter @Media_Updates or you can email Priyanka Dayal
https://www.vuelio.com/uk/wp-content/uploads/2015/08/MediaUpdates-Logo.png
314
591
Priyanka Dayal
https://www.vuelio.com/uk/wp-content/uploads/2023/09/vuelio-logo-200px.png
Priyanka Dayal
2015-10-01 12:17:19
2015-10-01 12:41:09
UK - 1 October 2015