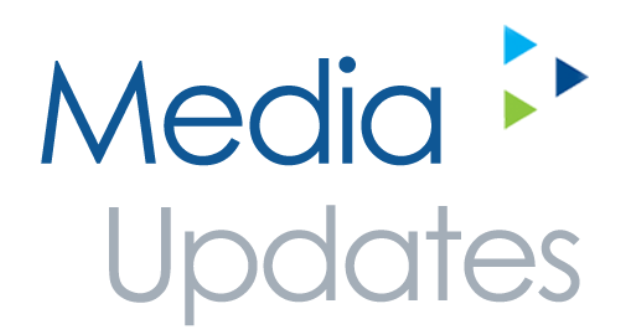 This week's Media Updates covers moves and changes at news titles including The BBC, Daily Express and The Times; fashion, lifestyle and entertainment titles including InStyle magazine, TimeOut London and Irish Tatler and business and finance changes at Professional Jeweller, Off Licence News and Law Society Gazette
News & Current Affairs
Jon Zeff, director of BBC Trust, is to leave the role after nine months in the job, The Guardian reported
BBC Radio 1 and 1Xtra has announced changes to the station's schedules, including a new show for 1Xtra's Adele Roberts, who will be moving to Radio 1 to become the new host of the station's Early Breakfast Show. For more information, visit BBC's Media Centre  
Geoff Berkeley has been appointed editor at the Malvern Observer
Lana Clements has been appointed online finance and money journalist at the Daily Express. She was previously personal finance and property writer at Yahoo! News UK & Ireland
Steph Clark has left her role as sports writer at the Northern Echo
The Times is to add its property supplement, Bricks & Mortar, to its Scottish edition. It will be published from Friday (17 April) with a section devoted to homes in Scotland
Fashion, Lifestyle & Entertainment
Emma Hargadon has been appointed fashion assistant at InStyle magazine
Ellie Pullen has been appointed editor at weddingdaily. She was previously a reporter at Incisive Media's Unquote magazine
Alex Allen has been appointed staff writer at the Sunday Times Travel Magazine
Isabelle Aron has been appointed blog writer at TimeOut London
Shauna O'Halloran has been appointed editor at the Irish Tatler. She replaces Jessie Collins, who has now been appointed editor at Cara Magazine
Izzy Hicks has been appointed editor at Wedding Ideas, replacing Jade Pepperell. Hannah Wilkinson has now been appointed acting deputy editor
Margaret Hussey has been appointed editor at S Magazine, having previously been deputy editor at the title
Georgia Seago has been appointed acting assistant editor at Professional Beauty, covering for Suzanne Braithwaite while she is on maternity leave
Homes & Antiques, published by Immediate Media Co, is relaunching in time for its May issue with a new look and more in-depth content throughout the magazine
Jade Harding has been appointed junior content editor for at home magazine
Debbi Marco has been appointed editor at Triathlon Plus. She replaces Elizabeth Hufton, who has been appointed editor at Women's Running
Business & Finance
Stacey Hailes has been appointed assistant editor at Professional Jeweller 
Chloe Smith has joined Law Society Gazette as a reporter, the publication announced via Twitter
Harpers Wine and Spirit and www.harpers.co.uk have joined Off Licence News at Agile Media. Both brands remain a part of William Reed Business Media's wine and spirit portfolio and will be published under licence by Agile
Cision Blog
Anxious about primary school places?  Check out our latest ranking to find out what the UK's top education bloggers have to say
Teads beats MailOnline to the top spot on IPA's Online Media Survey
Video advertising firm Teads has topped the overall Grand Prix category of the IPA Online Media Survey regarding agencies' overall experience of dealing with media owners, with a score of 84.9%
The importance of being integrated: An essential checklist for brand marketers
In marketing, the term integrated campaign is used widely and often loosely. Merely launching multi-channel ad campaigns doesn't necessarily make them integrated.  Be it print, broadcast, mobile, social media, outdoor, direct mail, telemarketing  or a combination of all of the above, for a multi-channel campaign to be successful, marketers need to first identify the strengths of each channel and then understand how it can enhance user experience at every level, on each platform.
Blogger Spotlight: Mum On The Brink
An interview with Monika, author of parenting and travel blog, Mum On The Brink. Monika spoke to us about her 'corner of the internet' and what makes it one of the UK's top family travel blogs, the importance of building long term relationships with brand marketers and the five best practices every PR must keep in mind for better blogger outreach.
Blogger Spotlight: Jen Thorne, A Beauty Junkie in London
Interview with Jen Thorne, author of 'A Beauty Junkie in London' and a social media consultant. Jen spoke to us about how the blog has evolved in the past six years, the strong PR relationships built over time, paying the bills from the blog and why she's "obsessing" over interiors at the moment.
If you have any media changes let us know on Twitter @Media_Updates or you can email Priyanka Dayal
https://www.vuelio.com/uk/wp-content/uploads/2014/05/Media-Updates-Logo.png
334
620
Priyanka Dayal
https://www.vuelio.com/uk/wp-content/uploads/2019/09/vuelio-logo.png
Priyanka Dayal
2015-04-16 14:08:35
2015-04-16 14:08:35
UK - 16 April 2015