Using the power of social media to make the #LoanCharge an election issue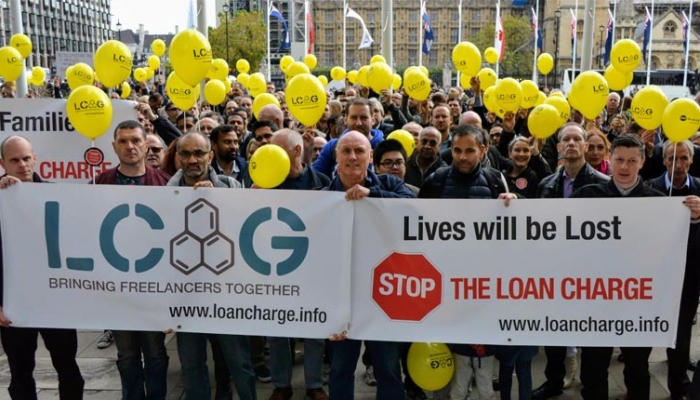 This blogpost is part of a series of guest posts on Vuelio's political blog Point of Order, which publishes insight and opinion to help public affairs, policy makers and comms professionals stay ahead of political change and connect with those who campaign on the issues they care about. To find out more or contribute, get in touch with Vuelio Politics.
In this post, Steve Packham from the Loan Charge Action Group, argues that the General Election has been 'both a challenge and an opportunity' for the campaign and he writes that his group will continue to lobby newly elected MPs to suspend the date people must declare and pay the charge, which is still set for 31 January 2020.
In the heat and fury of the election campaign, it can be difficult to get messages heard about many important issues, with Brexit, the NHS and a few other key national issues inevitably dominating. However, for many people, there are issues that are personal to them, that affect them directly and that are more important than anything else in deciding how they will cast their vote in #GE2019.
One such issue is the draconian Loan Charge, a policy introduced by the current Government giving HMRC the power to demand life-changing retrospective tax bills for arrangements that were legal. It has led to at least seven suicides but still the Government refuses to suspend the date people must declare and pay it, which is 31 January 2020.
It is difficult to get such issues noticed above the media coverage of the election campaign, but it can be done through a combination of people power, campaigning savvy and clever use of social media.
In normal political times, for a Government policy to have led to seven people taking their own lives and with over two hundred MPs in the last Parliament calling on the Government to halt it would surely be enough to succeed in stopping the Loan Charge. Yet these are not normal times and, with so much focus on the Brexit saga, Ministers have proved astonishingly and callously stubborn.
The calling of this election has been both a challenge and an opportunity for our campaign. A challenge because all our efforts and the support of over 200 MPs had already led to the Treasury reluctantly announcing a review, but the report was then delayed till after election. The Loan Charge meanwhile remains in place and the clock is ticking.
Yet the election has proved to be a real opportunity too, with the chance to lobby election candidates up and down the country. As they hear about the retrospective Loan Charge and the damage it has done and will do to thousands of families, including in the constituency they are standing in, the more sign up to oppose this policy if elected. We have had some real breakthroughs, most notably when the Liberal Democrats pledged in their manifesto to scrap the retrospective Loan Charge; a very significant development.
With the need to get a suspension of the 31 January declaration date declared by current Treasury Ministers, we've taken the message directly to the Chancellor Sajid Javid, with powerful protests highlighting the seven tragic suicides, in Westminster and in his own constituency of Bromsgrove last Saturday. Although he refused to speak to the protesters – who were outside three of his local meetings in Rubery, Bromsgrove and Cofton – he was challenged on the issue by constituents at two of these meetings.   Clearly rattled by the protests, he sent out a member of his campaign staff to say that that the Chancellor wants the Morse review report published straight after the election. He did, however, again refuse to do the obvious and right thing, and suspend the January declaration date to allow the review recommendations to be implemented.
We have had amazing people who have turned up to protest in Westminster and Bromsgrove in the December cold, as well as a few months back in Runnymede – then the constituency of Loan Charge architect Philip Hammond. Real people power. Alongside this we have used social media and we have had #LoanCharge #LoanChargeSuicides and the question #HowManyMoreSajid? trending on Twitter in the UK. We have followed that up with protests aimed at Jesse Norman, current Financial Secretary to the Treasury, and at the Prime Minister himself, Boris Johnson.
So, through passion and powerful campaigning we have managed, even in this cluttered environment, to make the immoral Loan Charge an election issue. We will keep going and you can be sure that once the new set of MPs is announced on Friday 13 December (which will be lucky for some, unlucky for others) we will be holding them to their promise to #STOPtheLoanCharge and to #SaveLives.
Steve Packham, Spokesperson for the Loan Charge Action Group.
https://www.vuelio.com/uk/wp-content/uploads/2019/12/Loan-Charge.jpg
430
760
Phoebe-Jane Boyd
https://www.vuelio.com/uk/wp-content/uploads/2023/09/vuelio-logo-200px.png
Phoebe-Jane Boyd
2019-12-10 13:15:37
2019-12-10 13:15:37
Using the power of social media to make the #LoanCharge an election issue