Ed Davey: Lib Dems can stop Boris Johnson and build a brighter future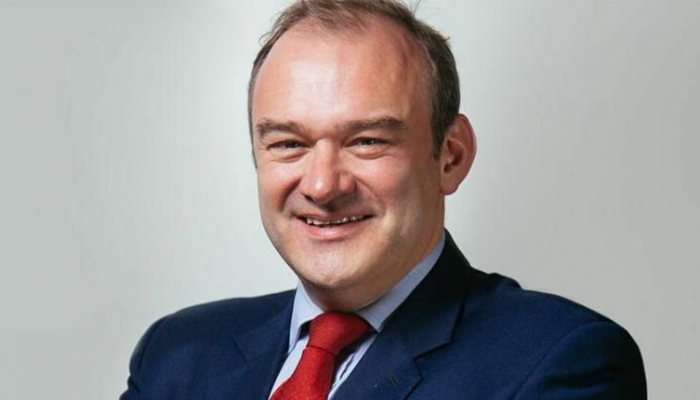 This blogpost is part of a cross-party series on Vuelio's political blog Point of Order which publishes insight and opinion to help public affairs, policy makers and comms professionals stay ahead of political change and connect with those who campaign on the issues they care about. The blog has recently published on voter turnout and opinion polling, the immigration system, the environment, the justice system and tackling the climate emergency. To find out more or contribute, get in touch with Vuelio Politics.
Lib Dem deputy leader Ed Davey writes that his party is 'best placed to take seats from the Conservatives and block Brexit' and adds that neither party leader deserves to be Prime Minister because both 'have led their parties to the extremes'.
If Boris Johnson wins on Thursday, you lose.
If you want concerted action to tackle the climate emergency, you lose.
If you want to fight poverty and build a fairer society, you lose.
If you want a strong economy to fund decent public services, you lose.
If you believe in working together internationally to tackle shared challenges – from political instability to the power of the tech giants – you lose.
There is not a single one of the major challenges facing us that will not be made harder by leaving the European Union – abandoning the single market, scrapping freedom of movement, imposing barriers to trade.
You don't make Britain better by making Britain poorer.
Stop Brexit and we can start building a brighter future. Straightaway. No need for more years of negotiations.
We can invest the £50 billion Remain bonus – the boost experts say the Treasury would get from an economy two per cent larger by 2024-25, if we stay in the EU – in public services and tackling inequalities.
We can tackle the climate emergency with a plan to generate 80% of our electricity from renewables by 2030.
We can transform our mental health services by treating mental health with the same urgency as physical health.
We can give every child the best possible start in life by recruiting 20,000 more teachers as part of an extra £10 billion a year for our schools.
We can build a fairer economy by providing free childcare from nine months and giving every adult £10,000 to spend on skills and training through their lives.
Only Jo Swinson and the Liberal Democrats have a plan to stop Brexit and build a brighter future for everyone.
The Liberal Democrats are winning. We gained more than 700 seats in the local elections. We beat the Conservatives and Labour at the European Elections. We took away Boris Johnson's majority with MPs joining us from Labour and the Conservatives.
Polling suggests Boris Johnson is on course to regain that majority on December 12 – unless the Liberal Democrats can stop him.
We are the party best placed to take seats from the Conservatives and block Brexit. Labour are down since the last election. The Liberal Democrats are up. It was the threat we pose, especially in London and the south of England, that so petrified Nigel Farage that he stood down hundreds of his candidates and told people to vote Conservative instead, to avoid the risk of a People's Vote.
What does it say about Boris Johnson's Conservative Party that there is no place in it for moderate voices like Sam Gyimah and Sarah Wollaston, or for Ken Clarke and Michael Heseltine, but Nigel Farage, and even Tommy Robinson, can cheerfully give it their endorsement.
A majority Conservative government, led by untrustworthy Boris Johnson, will leave Britain poorer, more divided and standing alone in the world.
Both Boris Johnson and Jeremy Corbyn have led their parties to the extremes. Neither deserve to be Prime Minister.
The Liberal Democrats are the party that can stop Boris Johnson, stop Brexit and build a brighter future for people and our planet.
This is a guest post from Ed Davey, the Lib Dem Deputy leader and Shadow Chancellor. He is the party's candidate for Kingston and Surbiton.
https://www.vuelio.com/uk/wp-content/uploads/2019/12/Ed-Davey.jpg
430
760
Phoebe-Jane Boyd
https://www.vuelio.com/uk/wp-content/uploads/2019/09/vuelio-logo.png
Phoebe-Jane Boyd
2019-12-10 17:31:47
2019-12-10 17:31:47
Ed Davey: Lib Dems can stop Boris Johnson and build a brighter future