#VuelioBlogAwards judges open up about selection process
Now that the nominations for the #VuelioBlogAwards have been announced, the difficult task of selecting the winners is upon us. Next week our judging panel will gather together to decide the fate of the nominated bloggers. Giving you inside information, our judges reveal what they'll be looking for in the winning blogs, what they think about being on the judging panel, and what they are looking forward to on the night of the #VuelioBlogAwards.
Jo Middleton, author of blog Slummy Single Mummy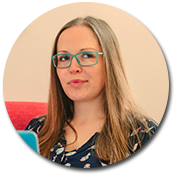 I'm really excited about being on the Vuelio Blog Awards judging panel. To be totally honest, having won two awards last year, I was a little bit nervous about the anti-climax of not winning again this year. Being a judge instead gives me a brilliant way out of that! On a slightly less selfish note, it's genuinely a real thrill to have been asked, and I feel very honoured. There are so many fantastic blogs out there now, that to be chosen as a judge is a massive privilege.
Being on the judging panel is going to be really difficult, as there's such variety in blogging, and so many people have such different areas of expertise. I think it's easy nowadays to get distracted by a beautiful design or brilliantly edited pictures, but I've always been much more of a words person, so I'll be trying to look a little deeper than the visuals. Don't get me wrong, I think photography and design are hugely important, but I want to look at the whole package – I want words and stories that speak to me, inspire me and that make me feel something. That something doesn't have to be hugely high-brow or serious, but I want to be engaged and connect with the writer. I'll also be looking for writers that aren't afraid to be themselves and who have a consistent voice whether they're writing personal posts or more commercial content. I'd like to immediately feel someone's personality through their writing, rather than feeling like they're writing to a formula or to please an audience.
On the night of the awards I'm looking forward to the food and drink obviously. I mainly plan my life around meals. What I loved last year about the event was the enthusiasm and excitement – the atmosphere really was buzzing, and that's always brilliant to be a part of. When I won my awards last year I was so genuinely blown away, that everything ended up as a bit of a blur – I'm looking forward to being there to see other people have that same feeling, but being able to concentrate on what people are saying!
Andrew Smith, Associate Director at Weber Shandwick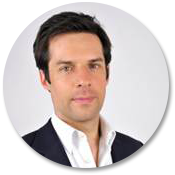 I am very excited to be a judge this year. I presented an award last year so it will be great to have the opportunity to take part in the decision making on this year's winners.
I love blogs that combine being entertaining but also provide me with insight that I can't get elsewhere. I read a lot of political blogs as part of my work, but I am increasingly turning to blogs as a source of information across everything that I do. The best blogs are the ones that help share some of the personality of the writers as well as their knowledge about the issues they write about.
I had a great time at the dinner last year. The one thing that I enjoyed the most was talking to people from such a wide range of sectors from fashion to travel to politics so I am looking forward to interesting conversations again this year.
Andy Oakes, Managing Director at The Drum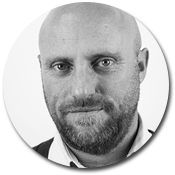 I'm chuffed to be on the Vuelio awards judging panel. This is an important awards show and I'm excited to learn about best practice in this area. Awards do more than pat people on the back; they set standards of excellence for others to aspire to. Look at the awards in the mainstream media: newspapers, broadcasters really want to win them because that demonstrates to their audience that they're constantly improving, not sitting on their laurels. It's important that emerging media channels and commentators experience the same scrutiny and when they're evidently good, enjoy similar recognition.
As a long-time journalist, I'm looking for distinctive voices and opinions. I'm looking for a new point of view on the world; something that is well argued and is obviously demanding its readers' attention. That said, good bloggers need to do more than rant; they need to bring the same scrutiny, rigour, evidence and good writing that you find in the best mainstream media.
On the night of the actual award show I'm looking forward to receiving the lifetime achievement award, only kidding! For me, the best test of a good awards show is whether participating in it really does propel winners and candidates onto greater things."
Matthew Rock, Content Development Director at Think Publishing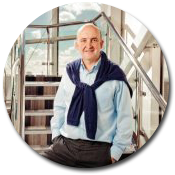 I'm really looking forward to it and meeting my fellow judges. I follow most of them on twitter so it will be great to meet them. And it's an amazing mix of people and backgrounds too.
In relation to the selection process, I'm looking for high quality engaging content, a point of difference and a distinctive voice. I really want to see people who go that extra mile for their followers.
I'm looking forward to meeting the winners on the night. Awards nights are always fun but it's also a great way to meet new people and catch up with some old friends.
Mital Patel, Media Research Team Leader at Vuelio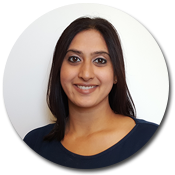 I feel honoured that I have been chosen to be a judge and looking forward to meeting and talking with Andy, Jo, Andrew & Matthew and learning from the experts themselves. I am also quite nervous and hoping that I represent Vuelio in the best way.
In terms of what I'll be looking for in the winning blogs, I`ll be looking for bloggers that know their audience, give insightful industry knowledge and have great content. Of course, content is not everything so special points will go to the bloggers who actually engage with their readers through various channels.  Design and usability is also very important, as bloggers need to make sure that their blog is easy to navigate and easy for the readers to enjoy the content.
Last year was amazing as it was our first blog awards and to be honest I was a bit star-struck as I was finally meeting all the bloggers in person after having many years of just "e-chatting". I have made some great connections and am looking forward to meeting some of the new faces on the scene.
https://www.vuelio.com/uk/wp-content/uploads/2019/09/vuelio-logo.png
0
0
Jake O'Neill
https://www.vuelio.com/uk/wp-content/uploads/2019/09/vuelio-logo.png
Jake O'Neill
2016-10-04 13:21:11
2016-10-04 13:21:11
#VuelioBlogAwards judges open up about selection process